The 5 best day trips from Canberra
Relax, unwind and head out of the city with these sweet day-trip spots that are temptingly close from Canberra's CBD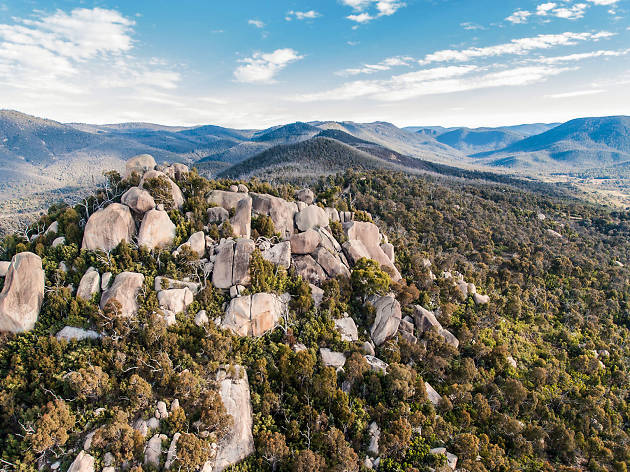 Canberra's location in the middle of Victoria and New South Wales means it's ripe for excellent day trips that show off the very best of this corner of Australia. So if you're looking to escape the city for a couple of hours, here are five dazzling day trips from Canberra to take, featuring bucolic wineries, seaside towns and adventures in the great Australian countryside.
Day trips from Canberra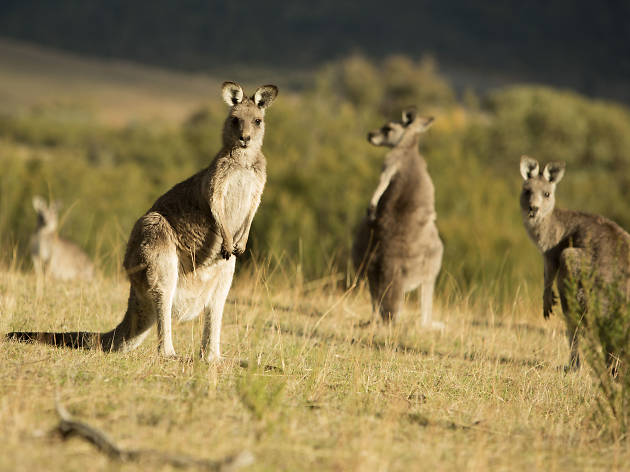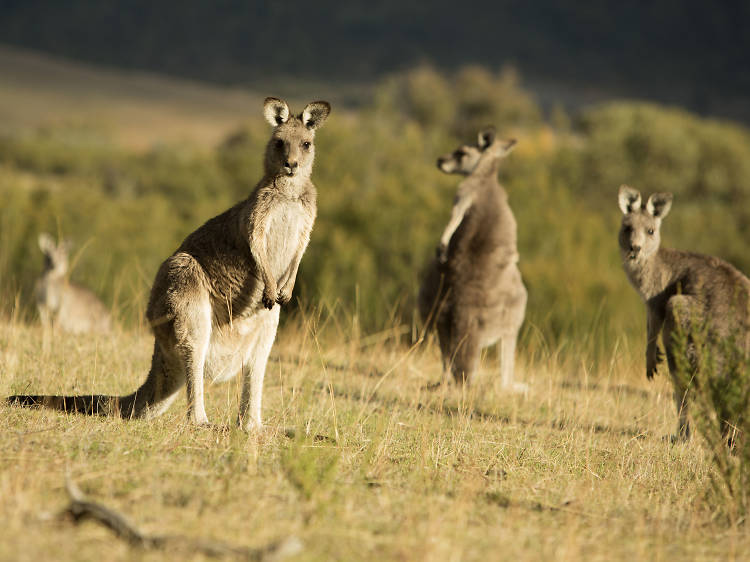 Photograph: Penny Bradfield
Have you ever encountered a wild emu? If the answer's no, your state of deprivation can be quickly rectified with a visit to Tidbinbilla Nature Reserve, an expansive, protected area on the fringe of the Namadgi National Park, at the northern end of the Australian Alps. Around 40 minutes drive southwest of Canberra, Tidbinbilla is home to a huge variety of birdlife, as well as kangaroos, wallabies, platypi and some very accessible koalas. There are 21 trails to walk throughout the park, including an Aboriginal Heritage Walk. These range in difficulty from very easy – the wheelchair accessible Koala Path – to long and challenging uphill hikes, including one that leads to the rocky outcrop of Gibraltar Peak, which, when you make it to the top, has remarkable views out across the valley below. Venture further into Namadgi National Park to learn more about the local Ngunnawal people, who have lived on this land for at least 21,000 years. Popular walks for day visitors include hikes up to the granite boulders at Square Rock, the Yankee Hat rock art site in Gudgenby Valley and Mount Franklin (yes, of bottled water fame).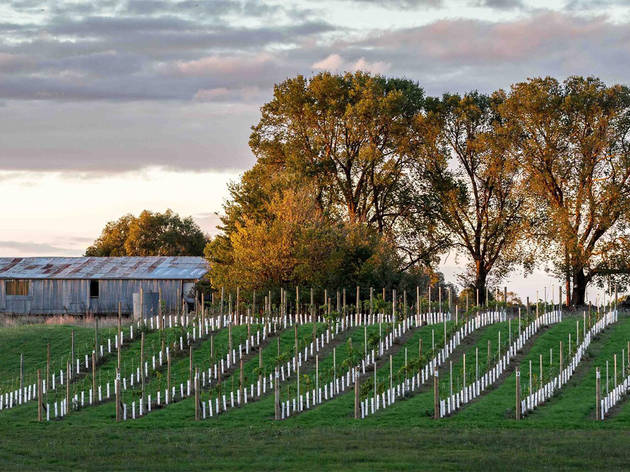 Photograph: Clonakilla Wines
Not only is Canberra home to some top-notch bars but they also grow and ferment the good stuff right here in the region. There are over 30 wineries within 35 minutes' drive of the city centre, with the region primarily focussing on grape varietals like riesling, chardonnay, pinot noir, sangiovese, merlot, shiraz and tempranillo. Lerida Estate (87 The Vineyards Rd, Collector 2581) should be at the top of the list for any wine tour. Get your hands on a bottle of their pinot noir rosé that has sweet wild strawberries on the nose and moreish savoury finish. Red drinkers will find their spiritual home at Clonakilla Vineyard (3 Crisps Ln, Murrumbateman 2582), while the bucolic Pialligo Estate (1/18 Kallaroo Rd, Pialligo 2609) has fruit orchards to explore and smoked meats to try at their picturesque cellar door. Then there's the compact Mount Majura Vineyard (88 Lime Kiln Rd, Majura 2609). Get here in the early afternoon when the sun streams into the glass-fronted tasting room that looks out onto the vines, order a cheese plate, then get stuck into a tasting, which kicks off with their dry Siluria sparkling that'll cleanse the palate with hints of crunchy apple and lime zest.
Photograph: Dee Kramer
The inland areas on the outskirts of the ACT are known as the Tablelands. It's here that you'll find charming country towns (all with excellent country bakeries) that make you long to become a treechanger, ditching the big smoke for fresh, farm-to-table produce, award-winning wineries and enough unique outdoor experiences to make you say "Blue Mountains, who?" Head west to discover the Yass Valley, which is rich in cultural heritage, colonial-style buildings and colourful annual festivals. If you fancy driving through wine country, head east through Queanbeyan to visit the historic towns of Braidwood and Bungendore to find antique stores, galleries and classic old-school pubs. Head north and you'll find the Upper Lachlan region known for the remarkable Wombeyan Caves, which are estimated to be between 400 and 430 million years old. Just west of there you'll find the Hilltops region, which is known for its wine and its local produce (think pick-your-own experiences and farm gate exploring) as well as events such as the National Cherry Festival.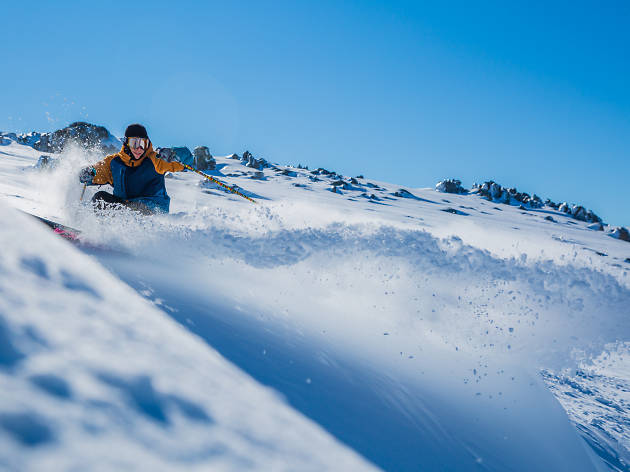 Photograph: Supplied
Head out on an alpine adventure
Ready for some outdoor fun? Canberra is perfectly placed beside a number of Australian ski resorts including the Snowy Mountains and its plethora of alpine wilderness, rivers and glacial lakes. Here you'll be able to find wildflowers and go on horse riding treks in the summer, while winter brings with it great skiing facilities. Popular ski resorts like nearby Thredbo, Perisher, the more family-friendly Mount Selwyn and Australia's highest ski resort, Charlotte Pass, are often packed with budding snowboarders, skiers and tobogganers during the ski season, but it's true when they say these alpine resorts have natural charms all year round. If you're looking to do some bushwalking in the warmer months, Mount Kosciuszko is a wonder to explore. The 22km Main Range Track is the best way to experience it, beginning and ending at Charlotte Pass and taking you across the Snowy River towards the summit of Kosciuszko itself. You'll travel above the tree-line and greet glorious nature and plenty of wildflowers along the way.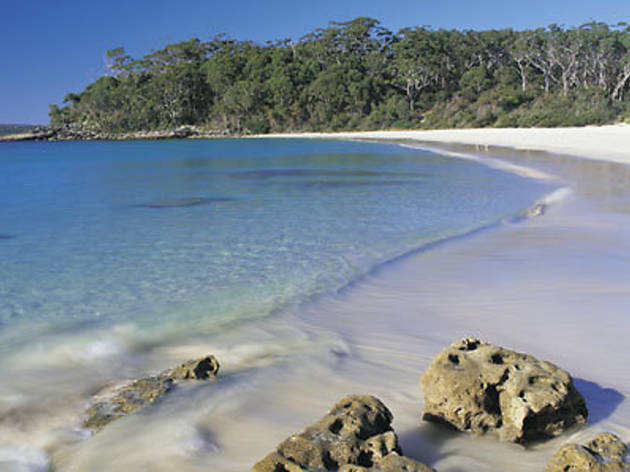 Seek out sapphire seas on the South Coast
Canberrans have easy access to the wonders of New South Wales' South Coast, which boast emerald hills, sapphire seas, uncrowded beach coves, epic national parks and several little seaside towns. To get there, get in your car, head east along the Princes Highway from Queanbeyan and don't stop driving until you reach Batemans Bay. Head further south to find the unspoilt charms of the Sapphire Coast. That name isn't just for show, either. Explore the beachside by foot before taking in the forests and mountains that frame the coastline. If you're keen on turning this into a long weekend you can try glamping at Tanja Lagoon Camp (142 Haighs Rd, Tanja 2550). Next, head towards the Shoalhaven coast. Here you can try your hand at surfing in Mollymook, fill up your belly in the laidback, hillside St Isidore restaurant (89 Croobyar Rd, Milton 2538) or pretend to be Lara Croft by climbing, swinging and jumping through the jungle at Trees Adventure in Nowra Park (23 Rock Hill Rd, North Nowra 2541).