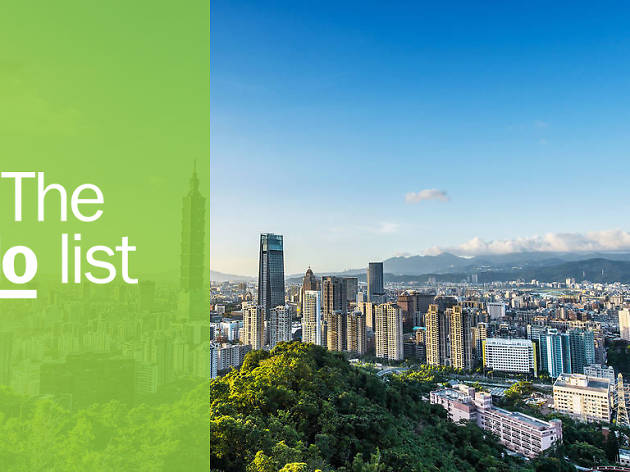 The 11 best things to do in Taipei
Explore the best things to do in Taipei and watch the multi-cultural capital of Taiwan forging its own identity
The top things to do in Taipei may surprise you. Taiwan's capital city hums with life beneath one of the tallest buildings on Earth. It's not unusual to see a breakdancing show, visit a contemporary art gallery, taste delicious street food and go on a hike through rugged nature all in the same day. Thanks to the city's super-efficient public transport network, you'll be able to zip across the city as you check out our guide to the best things to do in Taipei.
Done something on this list and loved it? Share it with the hashtag #TimeOutDoList and tag @TimeOutEverywhere.
Find out more about how Time Out selects the very best things to do all over the world.
Best things to do in Taipei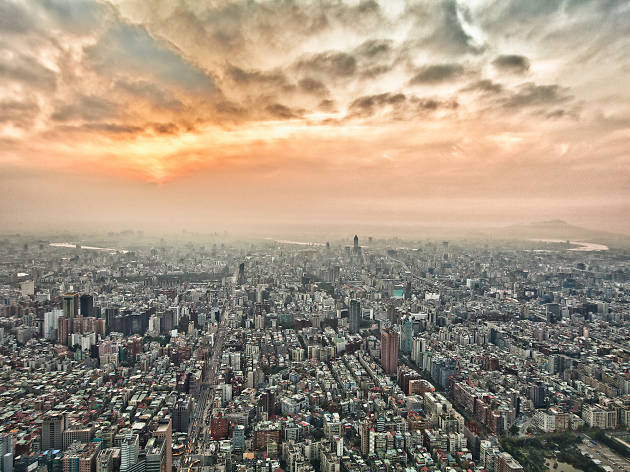 Photograph: Courtesy CC/Flickr/Roger Ho
1. Taipei 101 Observatory
What is it? The impossible-to-miss 508 metre-tall tower.
Why go? If you have a fear of heights it might be worth getting a sweet bubble milk tea and sitting this one out. Towering far into the clouds above the city is the awe-inspiring Taipei 101. Zoom up the express elevator to the 89th floor observation deck for incredible views before visiting the giant golden steel pendulum suspended in the centre of the tower. It's not just for decoration – the pendulum acts as a mass damper to the building's natural sway during strong winds, typhoons and the occasional earthquake.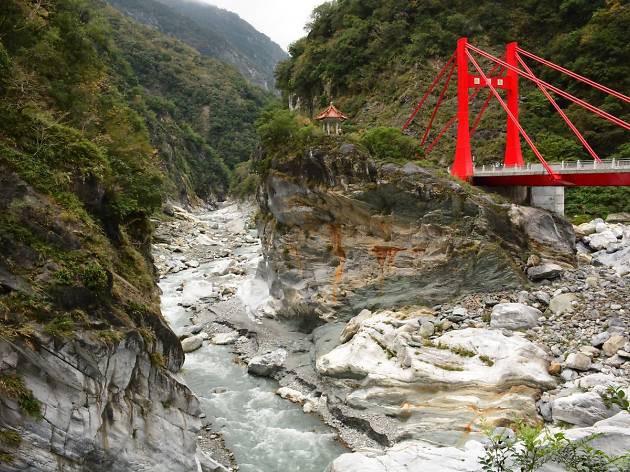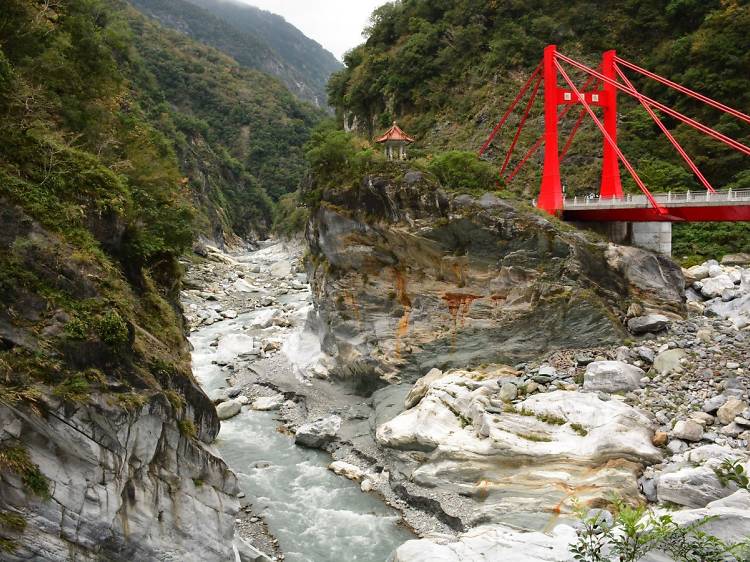 Photograph: Courtesy CC/Flickr/Paul Arps
2. Taroko Gorge National Park
What is it? One of Taiwan's largest national parks, perfect for a refreshing day trip from Taipei.
Why go? To experience some of the most breathtaking scenery in Taiwan. Begin your adventure with an easy walk to Swallow Grotto for some of the best views of the gorge, waterfalls and the area's namesake birds. The Baiyang Trail is your next stop. Bring a flashlight or use your phone to guide a path through long, gloomy, and pitch-black tunnels that emerge at picturesque waterfalls and suspension bridges over bright blue water. On your journey back home, get a photo in front of the beautiful and serene Eternal Spring Shrine. Designed to incorporate the year-round waterfall that runs through the complex, this shrine was dedicated to the 225 workers who lost their lives during the construction of the roads in this area.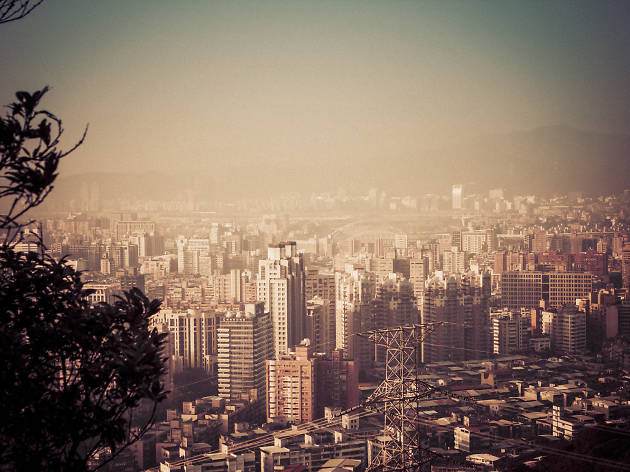 Photograph: Courtesy CC/Flickr/Jirka Matousek
What is it? A fantastic vantage point and popular hiking trail that overlooks Taipei.
Why go? Watching the sunset over the city – with the illuminated Taipei 101 glittering on the skyline – should be on everyone's bucket list. It's an easy 15-20 minute hike, suitable for most fitness levels, but prepare yourself for a lot of stairs. If you arrive in the early afternoon you will have plenty of time to explore the many walking trails within the park.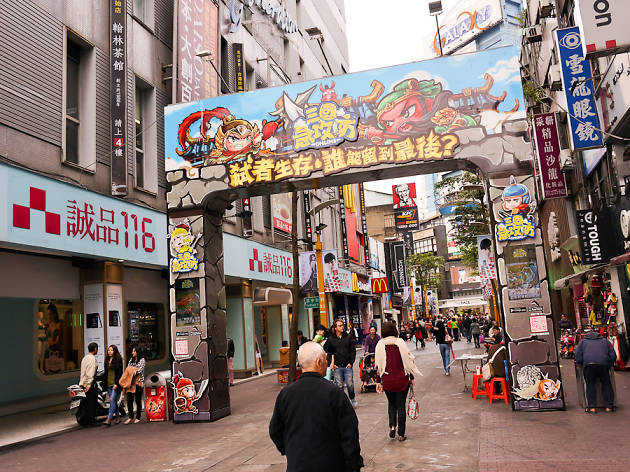 Photograph: Courtesy CC/Flickr/Antonio Tajuelo
What is it? Ximending or Ximen as it's known locally is Taipei's youth culture and alternative fashion centre.
Why go? Often dubbed "little America" and compared to Harajuku in Tokyo, this district is crammed full of international and local fashion brands, tattoo studios, beauty salons and hip restaurants. Keep an eye out for B-boy breakdancers performing along the main streets or stroll down to nearby Taipei Cinema Park (a large street art-filled square), to see them rehearse.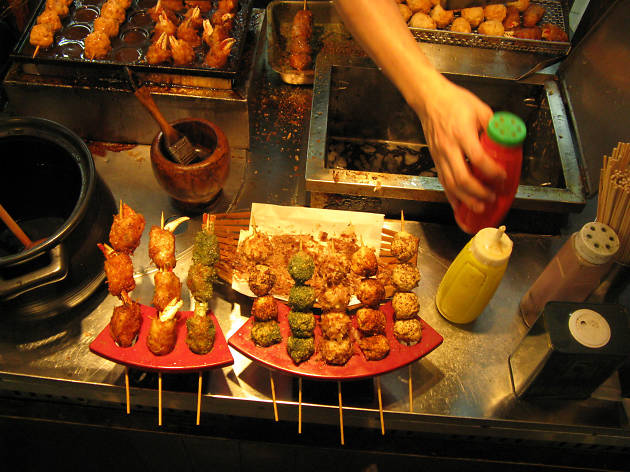 Photograph: Courtesy CC/Flickr/Spirosk Photography
What is it? One of Taiwan's many bustling night markets, where generations of Taiwanese families have gone to eat, drink and socialise.
Why go? The popularity of Shilin Night Market is well founded, with countless Taiwanese food and drink stands selling very affordable Xiaochi (substantial snacks). Local must-try specialties include "deep fried milk" which resembles fried custard on skewers, xiaolongbao soup dumplings, Taiwanese double hot dogs stuffed into sticky, glutinous rice, quail egg takoyaki, spring onion pancakes, and shaved ice desserts. To wash it down you can't go past the most famous Taiwanese drink – bubble milk tea.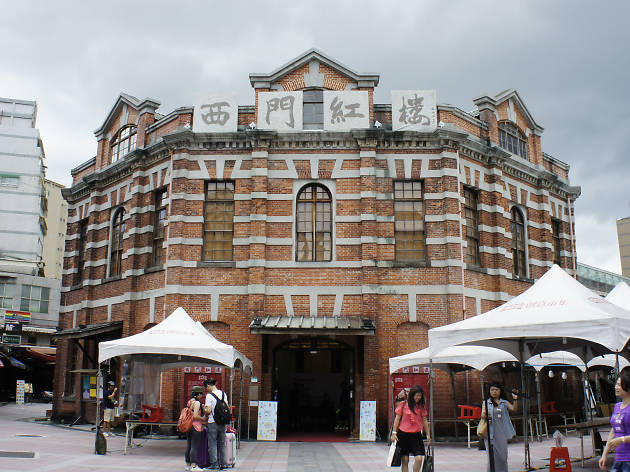 Photograph: Courtesy CC/Flickr/Chistopher Delaere
What is it? A cultural centre, weekend market, hub for art and design and Taipei's LGBT+ home all in one place.
Why go? The octagonal-shaped Red House in Ximending has had many lives. Originally constructed as a market in 1908, visitors and locals flock here these days for the weekend design markets, live theatre, art, and designer gifts at the various creative studios. In the square behind the Red House is Taipei's tiny LGBT+ district, where plenty of welcoming restaurants, bars and specialty shops are conveniently crammed into an open courtyard. We suggest getting here early to snag a good outdoor table for some flashy cocktails.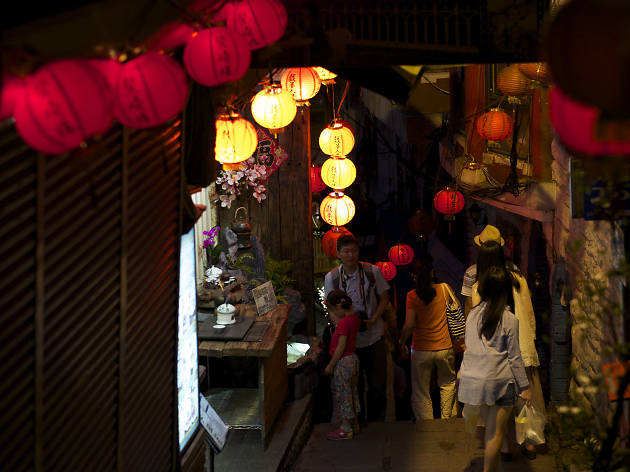 Photograph: Courtesy CC/Flickr/Morgan Calliope
What is it? A magical, lantern-lit town that inspired the film 'Spirited Away'.
Why go? Hayao Miyazaki of Studio Ghibli has often referenced Jiufen as the visual inspiration behind his Oscar award-winning animation 'Spirited Away'. Visit in the late afternoon to see the bright red lanterns switching on at the famous Ah Mei Tea House, and then follow the winding cobblestone laneways dotted with shops and cafés for some fantastic photo opportunities. Hungry? Grab a cup of sweet and chewy tapioca balls at the famous Grandma Lai's Taro Ball Shop.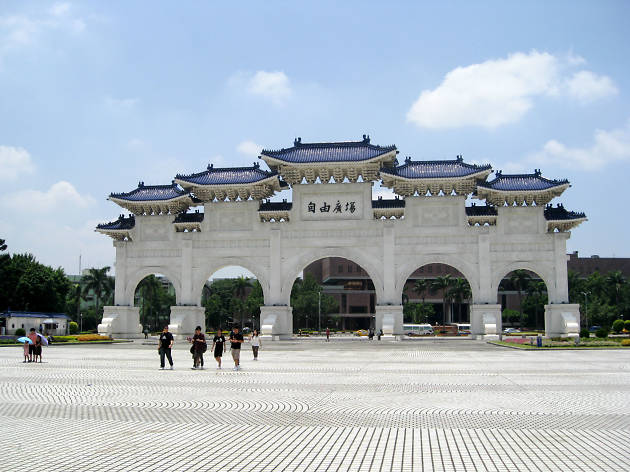 Photograph: Courtesy CC/Flickr/FrankGruber
8. Chiang Kai-shek Memorial Hall
What is it? A large and ornate hall built to honour the former leader of the Republic of China, which sits within a huge cultural precinct and cherry blossom-filled gardens.
Why go? Every hour in front of an enormous bronze statue of the authoritarian ruler, visitors can see the changing of the guard ceremony. Afterwards, we recommend taking the time to stroll around the 25-hectare precinct that includes the National Theatre, National Concert Hall, landscaped gardens and open space where small groups practice tai chi and traditional dance.
Photograph: Courtesy Modern Toilet Restaurant
9. Modern Toilet Restaurant
What is it? A lavatory-themed eatery in Ximen, where guests sit on pastel coloured toilet seats and eat surprisingly tasty meals served from miniature toilet bowls.
Why go? While themed restaurants are nothing new, it took Taiwan to invent something this crazy. Vegetarians and carnivores are well looked after, with a particular highlight being the set meal of curry, hot pots and of course, poo-shaped chocolate ice cream. Just be careful when visiting the rest rooms that you're using the right bowl.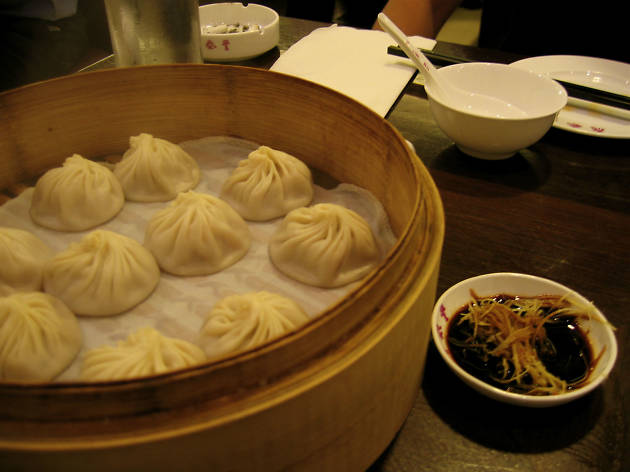 Photograph: Courtesy CC/Flickr/Alexandra Moss
What is it? The Michelin-starred and surprisingly affordable dumpling restaurant which spawned an empire that now spans 13 countries.
Why go? While the original Din Tai Fung has a permanent queue, hungry dumpling lovers will happily occupy their time by watching chefs hand-fold each and every parcel of doughy goodness from their kitchen window. It's all worth the wait when you have your first taste of steaming hot, juicy soup-filled xiaolongbao.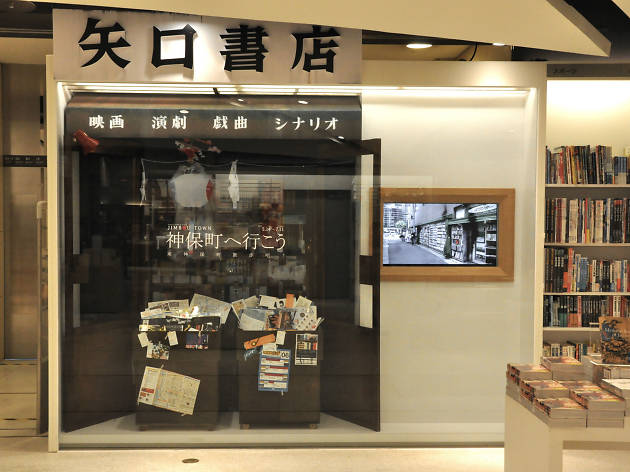 Photograph: Courtesy CC/Flickr/Ivan Chang
11. Xinyi Eslite Bookstore
What is it? An oasis for book nerds and stationery lovers.
Why go? Taiwan's largest bookstore takes up a whopping four storeys and 8000 square meters. You'll find a wide selection of books in English, Japanese, Korean and of course Chinese, as well as plenty of adorable stationery, Taiwanese design and gifts. When you have your new book, wine lounges and cafés within the centre make a great place to start reading.