10 best Chicago museums: Top institutions to visit in Chicago
The Art Institute, Shedd Aquarium, Field Museum, Museum of Science and Industry and more of the best Chicago museums to take in art, nature, history and culture.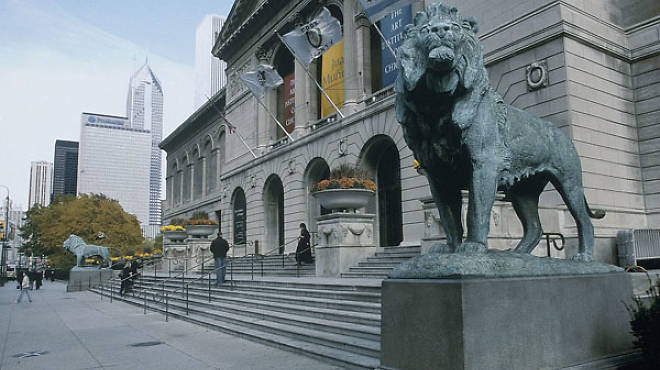 The Art Institute is the best Chicago museum guarded by lions.
Whether you're a local or an out-of-towner, if you have a day off in Chicago, spending it at a museum is a no-duh. Ferris Bueller knew this. He hit up the Art Institute (just follow a school group around; it's cool). As did the folks attending a Field Museum gala in 1997 horror film The Relic. (What they didn't know is that they'd be stalked by a lizard-like monster.)

These well-respected institutions offer informative and inspiring encounters with art, history, science and culture, not to mention noteworthy architecture. For instance, the Museum of Science and Industry is housed in the former Palace of Fine Arts, built for the 1893 World's Columbian Exposition. (Hence the classical Romanesque design and Ionic colonnade, natch.)
There's variety to be experienced: Tour the AIC's bright, Renzo Piano-designed Modern Wing, commune with butterflies at the Notebaert Nature Museum or encounter aquatic life at the Shedd Aquarium. Whatever your agenda, be sure to hit our list of the best Chicago museums. Other no-duh suggestions: 1) Take advantage of the museums' free days. (Days and times vary.) 2) Steer clear of lizard-like monsters.
1852 W 19th St, (between Wolcott Ave and Wood St)
More info
More info
---
You might also like
---