May 2014 events calendar for things to do in Chicago
Plan your May in Chicago with our events calendar of the best activities, including free things to do, and picks from theater, art and music
By Time Out Chicago staff, compiled by Brent DiCrescenzo Mon Mar 24 2014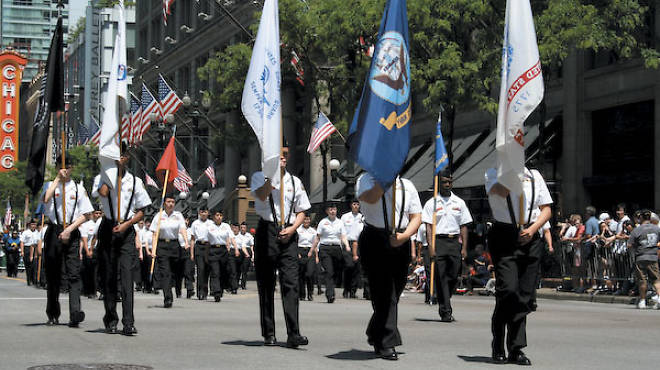 Memorial Day Parade

For months this past winter, friends and loved ones asked us, "So why do you stay in Chicago?" Why do we put up with the weather? There are many reasons we love Chicago, and the arrival of May is near the top. May in Chicago is glorious. We can finally eat outside in patios and gardens. Plenty of spring events still beckon, but this is our unofficial start of summer. Music festival season kicks off with Do Division and Summer Camp. Street festivals get started with Maifest and Mayfest (yes, they are different!). Plus, there's everyone's favorite reason to drink margaritas (besides National Margarita Day, Feb 22), Cinco de Mayo. Lana Del Rey and Avicii lead the pack of the best concerts in Chicago this month.

RECOMMENDED: Events calendar for Chicago in 2014
---
You might also like
---
Steve Winwood could take a crap on cardboard and I'd buy it.
Is there anything worse than poorly cooked chicken skin? It's like eating a used condom.
Listen, if I get a divorce, I'll come find you. But I just can't cheat right now.
I can tell we are at a lesbian bar because there's no hook for your purse in the bathroom.
See more crazy quotes
Read more Things to Do features