The best outdoor restaurants in Chicago
To keep getting that vitamin D all season long, we've found the best outdoor restaurants, cafés and gardens in the city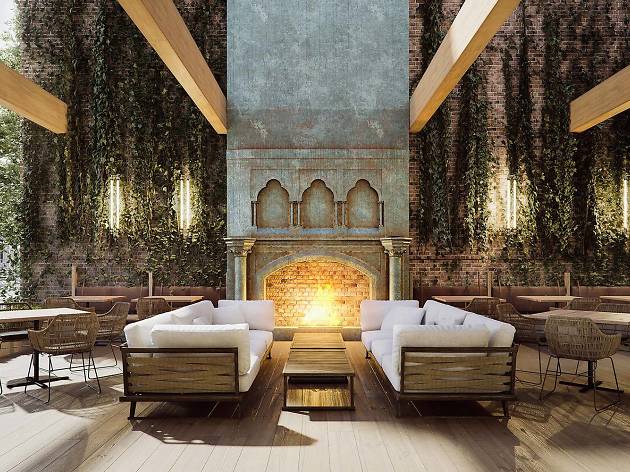 When given the option to sit inside or out, most Chicagoans will gladly jump at the opportunity to dine alfresco—as long as the forecast cooperates. Come summertime, some of the best restaurants in Chicago offer serene sidewalk patios, lush outdoor gardens and sun-soaked decks. Looking to people-watch the day away while devouring a sandwich? Head to Publican Quality Meats. Want a slice of pie with a side of sunshine? Bang Bang Pie Shop has you covered. Ready to check out the city's coolest new outdoor spots? Our list has plenty of recommendations. Check out the best alfresco dining options in Chicago right now.
RECOMMENDED: Beer gardens, rooftop bars and outdoor dining spots in Chicago
Outdoor restaurants in Chicago
Find more of the best outdoor spots in Chicago
After months spent huddling around fireplaces and shivering from inevitable bar-room drafts, you deserve a drink. Outside. With the sun beaming down, margarita in hand. Our guide to the best outdoor bars, from hidden gardens to sidewalk seats, will give you lots of ideas for things to do in the summer, the very best season in Chicago.