Things to do in Chicago today
The day's best things to do in Chicago—including free and cheap activities, concerts, screenings, shows, parties and more. It's your social emergency savior.
From June through September, some 150 parks get a big screen for a night or two. Countless films are scheduled this year, ranging from old classics to new hits. All movies begin at dusk. See chicagoparkdistrict.com for the full schedule.  
Rated as: 4/5
Critics choice
Free
Review by Zach Long Frank Lloyd Wright once said, "Tip the world over on its side and everything loose will land in Los Angeles." The Graham Foundation's latest exhibition uses this quote as a jumping off point for its exploration of the convergence of artists and architects in Los Angeles in the early 1970s. The diverse collection of drawings, prints, sculptures and models was curated by Sylvia Lavin, the Director of Critical Studies at UCLA's Department of Architecture and Urban Design, who divides the works into four sections, each examining a different aspect of the time period's artistic conversion. "Very little of this is work that was intended to be in a proper museum," Lavin explained as she guided us through the exhibit. Many of the pieces are housed in custom display cases that incorporate domed skylights, lending a retro-futuristic sensibility to the exhibition. Much of the work itself echoes this theme, including Craig Hodgetts and Keith Godard's depiction of a modular dwelling and collages by Ron Herron that incorporate outlandish signage into California locales. It's indicative of the idealistic, forward-thinking mentality of the early 1970s, when the rise of computers and space travel sent reverberations through the artistic world. Much of the collection demonstrates how artists and architects were able to work in tandem to advance their respective crafts. A highlight of the exhibition is a crude architectural drawing of a house built in Southern California
See more free things to do today
---
Love lobster? Get it on the cheap at Shaw's annual Lobster Fest, which features a three-course family-style lobster dinner for $38 per person, with a lobster, potaties, corn on the cob, coleslaw and key lime pie.
Summer Wednesdays got a bit more exciting with this gathering of local art, food and entertainment hosted at the Lincoln Park Zoo. 
See more food and drink events happening today
---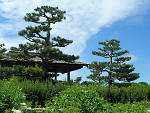 See some of the best kindie rockers do their thing this summer. Pack a picnic and be prepared to rock out to free shows from Rolie Polie Guacamole, the Swingset and more.
See more of today's top concerts
---
Rated as: 4/5
Critics choice
Free
Rated as: 4/5
Price band: 3/4
Critics choice
Rated as: 3/5
Price band: 1/4
Critics choice
See more of today's best arts and culture
---
Tonight's best comedy show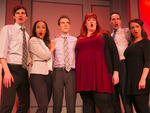 Rated as: 4/5
Price band: 2/4
Critics choice
Second City Mainstage. Directed by Mick Napier. With Chelsea Devantez, John Hartman, Mike Kosinski, Tawny Newsome, Emily Walker, Steve Waltien. 1hr 50mins; one intermission. Comedy review by Kris Vire The Second City's 102nd mainstage revue is among the jauntiest in recent memory, even as it mines the most pervasive of our modern social anxieties. The show's opening number establishes a recurring theme about the voices in our heads that overanalyze our every interaction, telling us we shouldn't have told that stupid joke or we should have handled an awkward situation with more grace.Much of the material centers on communication and identity in technology-obsessed times. Chelsea Devantez gets a cute solo song, "I Cry," detailing the ways her tears are motivated by text messages, Facebook likes, Netflix queue suggestions and BuzzFeed quizzes. The cast's three men, Steve Waltien, Mike Kosinski and John Hartman, perform a clever send-up of body-image positivity that focuses on the trio's physical uniformity (skinny, pale, brown-haired). Waltien plays half of a couple who accuses his girlfriend, played by Tawny Newsome, of "performing our relationship" by incessantly documenting and sharing their intimate moments.  A gawky teenager, embodied with delicious specificity by the fantastic John Hartman—one of four Mainstage newcomers, along with Devantez, Kosinski and Emily Walker—gives terrible seduction advice on YouTube.It's not all tech-focused; Kosinski and Hartman play two guys
See more of tonight's best comedy
---
---
You might also like
---