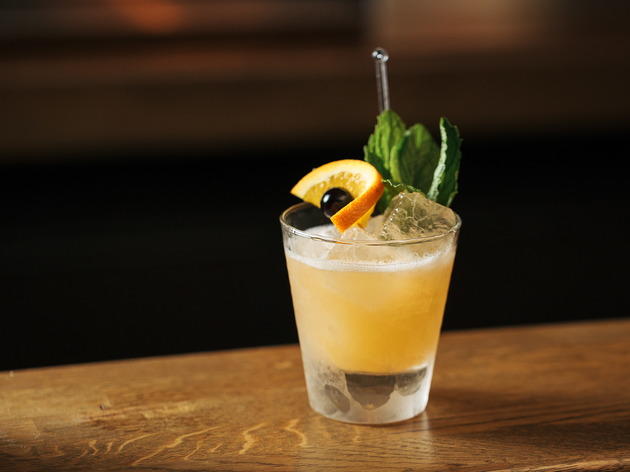 1/10
© Kris Piotrowski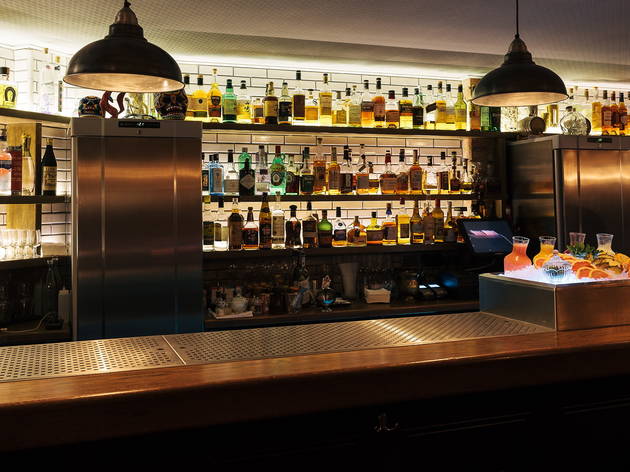 2/10
© Kris Piotrowski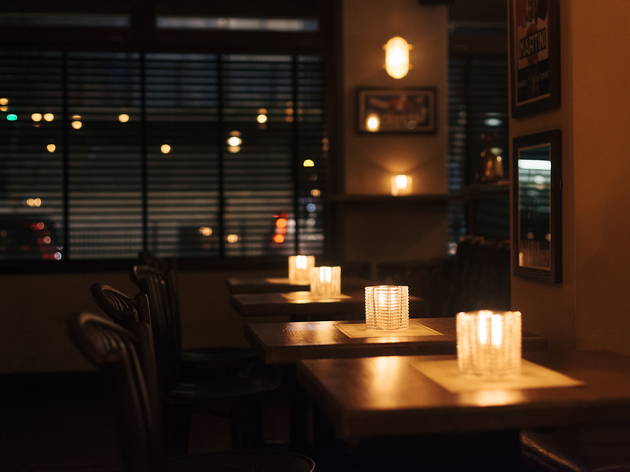 3/10
© Kris Piotrowski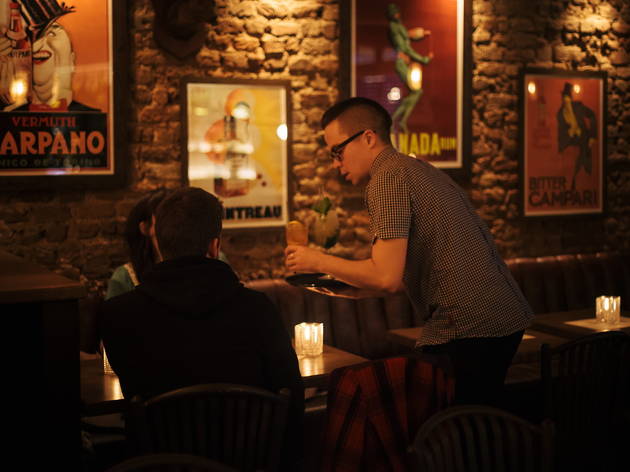 4/10
© Kris Piotrowski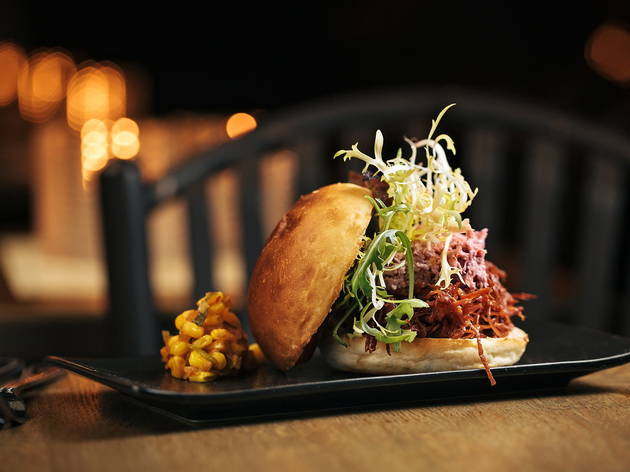 5/10
© Kris Piotrowski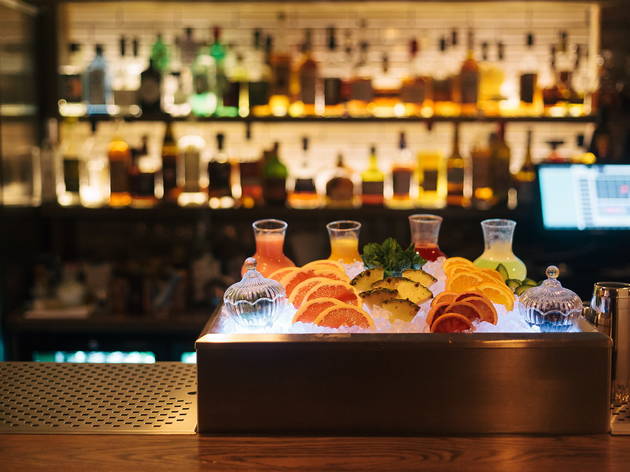 6/10
© Kris Piotrowski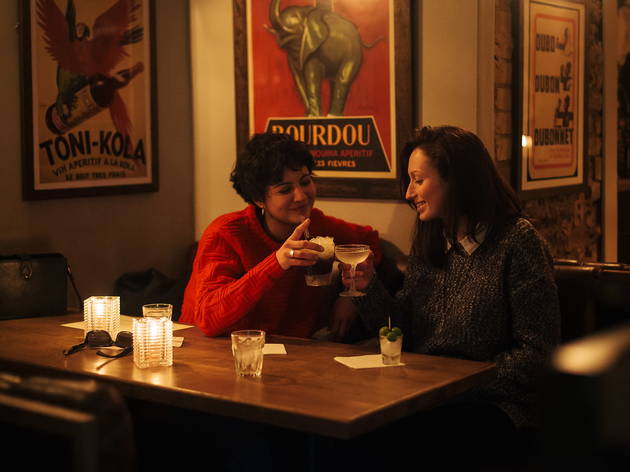 7/10
© Kris Piotrowski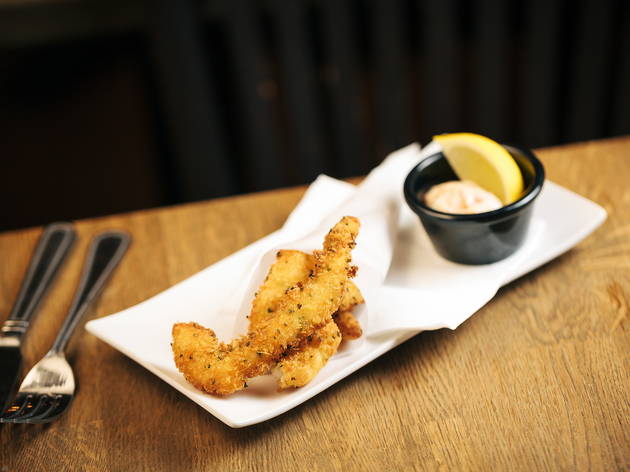 8/10
© Kris Piotrowski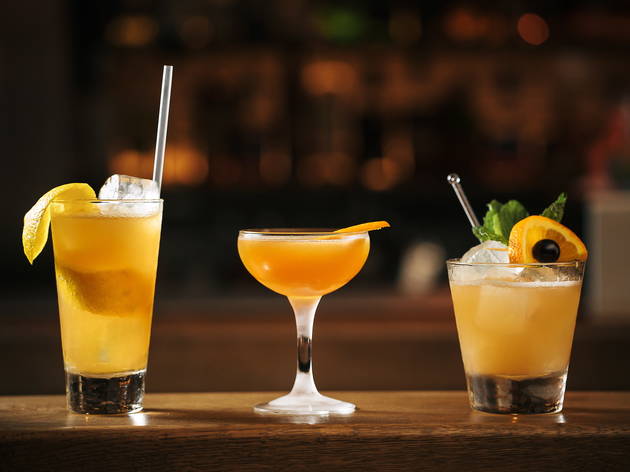 9/10
© Kris Piotrowski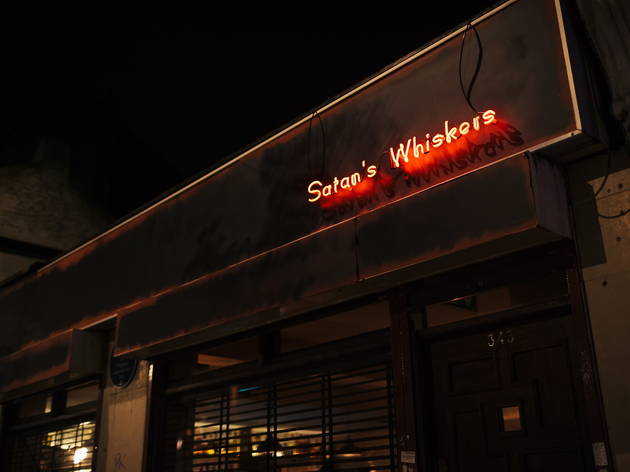 10/10
© Kris Piotrowski
The less intrepid Londoner may be put off by the street view of Satan's Whiskers: it looks every bit a down-and-out dive bar. Inside though, it breaks the east London bar mould, with hip hop on the stereo, a smartly modish setting, vintage French posters on the wall and some of the best cocktails to be found in Bethnal Green's burgeoning booze scene. But luckily, it's more of a laid-back neighbourhood hangout than an out-of-place, high-end cocktail bar. Think not so much stuffy, more stuffed animals – there's plenty of taxidermy pals lounging around, but it never borders on the tacky.
The drinks list changes daily, which attracts a keen crowd of booze enthusiasts as well as Tinder's finest out to impress. On our latest trip we sat at the bar, a prime position to catch the attention of staff in shirts and braces, who gladly ran us through their favourites on the menu. You're in for a hell of a night at Satan's Whiskers.
Venue name:
Satan's Whiskers
Contact:
Address:
343 Cambridge Heath Road
London
E2 9RA

Opening hours:
Open 5pm-midnight daily
Transport:
Tube: Bethnal Green; Rail: Cambridge Heath
Do you own this business?
Average User Rating
4.5 / 5
Rating Breakdown
5 star:

14

4 star:

3

3 star:

1

2 star:

0

1 star:

1
A stylish and cosy little bar/eatery, with a super selection of cocktails and some lovely food too (delightful little scotch eggs for example). The staff are friendly and chatty, and the place has a buzzy atmosphere accompanied by the classic hip hop soundtrack. All in all, a delightful spot that transports you far away from Bethnal Green as soon as you step inside.
My new favourite local hotspot - great cocktails and food which are, for once, reasonably priced - brilliant atmosphere on a Friday night, lovely staff. Ignore what this guy says about the music, too - it's MEGA.
You don't pay much attention to the bar when you walk past it, but as soon as you enter you discover a great, cosy place with low lights, bric-a-broc decoration (but still stylish), and great hip hop music, played not too loud. The cocktails are really great, it's difficult to make a choice. And the staff is super lovely. I recommend 100%!
I have pledged to visit each of the bars that recently won awards from Time Out. Last night I stopped in at Satan's Whiskers and I can see why its been voted as the Hippest Bar in London. It was packed and the place had a real buzzy atmosphere. The cocktails are delicious and the young lady serving us was fun without being over the top. Its a cosy spot , where you could easily loose track of time , but I only downed one before moving onto a gig at The Sebright Arms. Next time I am in Bethnal Green this will be my destination
Posh clientele and kind of a weird decorative mix between a smart New York bar and an imitation Pigalle dive. But all doubts dissolve with the excellent cocktails.
The best cocktails and bar snacks in East London.
The best cocktails and about £3 cheaper than elsewhere in the area. All in nice seats, good tunes and eclectic decorations including the legendary Badger with an impressive "appendage"!!
Hip hop and great drinks list. The food's good too.
Really helpful and charming staff, great selection of cocktails old and new, food was surprisingly well cooked. I really liked the style of the place and the old school hip hop provided a good back drop without being too loud. So I get that not everyone likes stuffed animals, old school hip hop and to have to think about reservations when popping to such a small venue, but I think some of the reviews below are really undeserved. The staff and cocktails, which this place is all about were excellent. I will certainly be going back. I visited on a Weds eve and had no issues at all getting a table for 4.
Would go back if change to more original music from dull out date hip hop and fix the pipes (air spray does not help and puts off cocktails). After all, it's a cocktail bar, not lager pub, innit
Excellent .Best bar visited in a couple of years. great room,great drinks & bar food ,comfortable and reasonably priced. best Paloma and Manhattan I've had .If I lived nearby I'd be in all the time and a lot poorer as a result. Keep it up guys
My new favorite place! It's stylish and cool without being hipstery-pretentious. You can give me 10,000 hours of boom bap hip hop and I wouldn't get tired of it.
I recommend trying the Salty Dog cocktail, vodka, grapefruit juice and salted rim? Yes please!
Incredible cocktails, friendly staff and a great atmosphere. First drinks were on the house to welcome us to Satan's.
Awkwardly placed stuffed animals , tick. Animal horns, tick. Animal skeletons, tick. First time there , rudely quizzed by the bar staff if we have a reservation, not a good greeting as he shouted it to me between a couple at the bar. He told us to go back to the door. Politely we did only to finally be approached by another member of staff rudely asking if we have a reservation. Not even a hello, or a welcome to ,Satan's. I've lived up the road for fifteen years and enjoyed the recent revival in bars and restaurants. I have no idea what the drinks are like as we left and went somewhere with manners and respect, everywhere else. .
More venues
Sponsored listings