Christmas in London
Feeling festive? With our guide to Christmas events, activities, winter markets and cosy pop-ups in London, you'll have a holiday so jolly that it'll make Santa jealous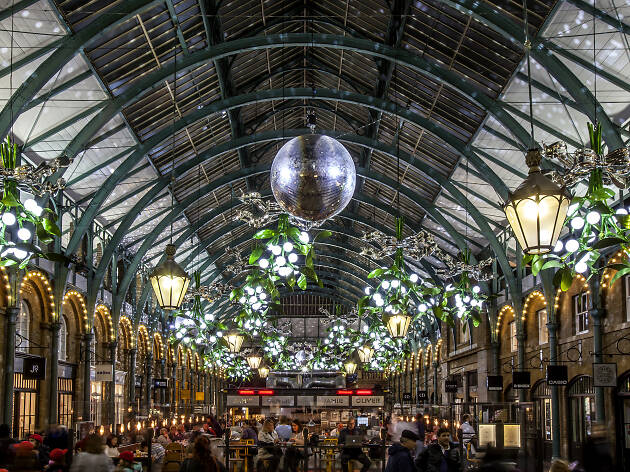 There are so many things to do in London at Christmas. Seriously, who needs heaving German markets, pricey alpine resorts or far-flung tropical beaches at Christmas when we have our city in all its twinkling, fairy-light embellished glory? There's no better place to be at this most enchanting time of year. Frosty park walks, hot toddies at festive markets, ice-skating with friends, fireside pub lunches, carol concerts, impressive light displays, spectacular West End shows – there's simply no end to the Wintery entertainment offered up by our capital.
Whether you prefer your Yule jam-packed with parties or super mellow, our round-up is bursting with ways to celebrate. Tempted to forgo the home-cooked turkey and dine out on the 25th? We have that covered too, with a list of fabulous restaurants serving up festive fare on the big day itself. Go forth and be merry!
Keep checking back to find out about the latest events for Christmas 2018 as they're announced and let the good tidings roll.
RECOMMENDED: Plan an awesome New Year in London too.