Swan Lake 3D: a new dimension for ballet?
The first ever live 3D ballet is coming to a cinema near you
By Lyndsey Winship Tue Jun 4 2013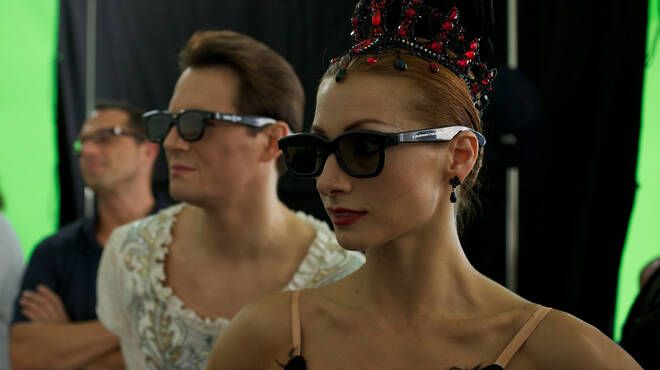 We've had live ballet in cinemas, we've had 3D filming, but we've never had the two together until now. St Petersburg's mighty Mariinsky Ballet are about to mix purist-pleasing traditional dance with trailblazing technology in the first ever live 3D ballet performance, which will be beamed to screens all over Europe.

'The Mariinsky are nuts about 3D,' says Ann McGuire from UK producers Glass Slipper. The Russian company previously recorded a 3D version of 'Giselle' but weren't completely happy with the result. This time the show is being filmed by Cameron Pace Group, James Cameron's 3D production company, with the same technology used in 'Avatar' and 'Life of Pi'. 'James Cameron's philosophy is that only perfection will do,' says McGuire, which is every ballet dancer's philosophy too, so at least they're on the same wavelength.
'The extra dimension gives you a lot more emotion.'

The total audience could add up to a quarter of a million people, watching in cinemas from Portugal to Latvia to Lebanon. 'It's a great democratiser,' says McGuire. It also puts not a little pressure on leading dancer Ekaterina Kondaurova, especially at the ballet's crunch moments, like the fiendish 32 fouetté turns she has to execute in the Black Swan pas de deux.

It's an impressive venture, but can the cinema ever offer as rich an experience as watching dance live, and does 3D really add anything? 'A lot of people knock 3D but we really do believe in it,' says McGuire. 'Life is in 3D. I was inspired by Wim Wenders's 3D Pina Bausch film. I think it really does work with dance. The extra dimension gives you a lot more emotion. When the Cameron Pace crew first filmed the dancers, a couple of them, these really hardened guys, they were almost crying. It was very, very moving.'
---
Recommended dance events
Swing by our guide to dance in London
Watch the 'Swan Lake 3D Live' trailer