Ten years of the hippest hop at The Jump Off
We get the lowdown from the hip hop dance competition that launched Flawless and Diversity on the eve of their tenth birthday
By Lyndsey Winship Wed Aug 28 2013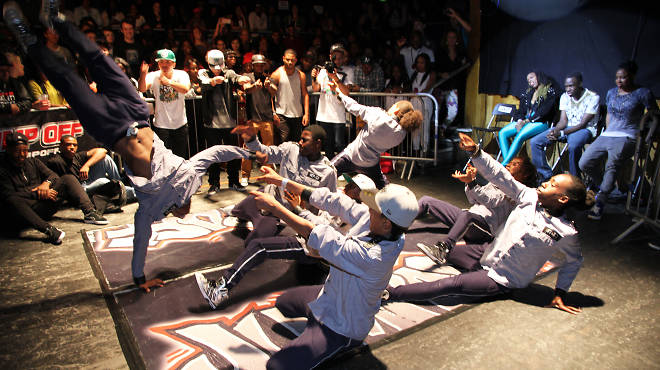 For Wembley born-and-bred bothers Ara Steven and Harold Anthony, running hip hop competition The Jump Off has been a rollercoaster. Houses have been sold and credit card debts racked up.

But the live battle series, where singers, MCs, dancers and producers compete for big-money prizes, has reached its tenth birthday. Why did they stick it out? 'The demand and the legacy,' says Steven. 'When you realise what you're doing is affecting people's lives around you, you take it seriously.'

Rapper Professor Green and street dance crews Diversity and Flawless all made their mark in early Jump Offs. So if you're looking for future stars, head to next week's final when Essex crew Mutants and east Londoners IMD Legion will be going head-to-head, with the Mutants' more theatrical style against the tight routines of IMD.

The dancers are aged between eight and 25, with more children entering the competition as a result of being exposed to dance on TV. The shift means there's now pride at stake for the adults. 'A lot of them are scared,' says Steven. 'If you're battling a crew of six-year-olds and you're over 18 –well, the dance community talks.'

The crowd have a say in the judging and the aim is for the performances to be as spontaneous as possible. 'There's incredible atmosphere and energy,' says Steven. And that, apparently, is worth betting your house on.
---
---