London Film Festival 2014: how to get tickets
The London Film Festival runs from Wednesday October 8 to Sunday October 19 2014. Here's everything you need to know about buying LFF tickets
By Time Out editors Wed Sep 3 2014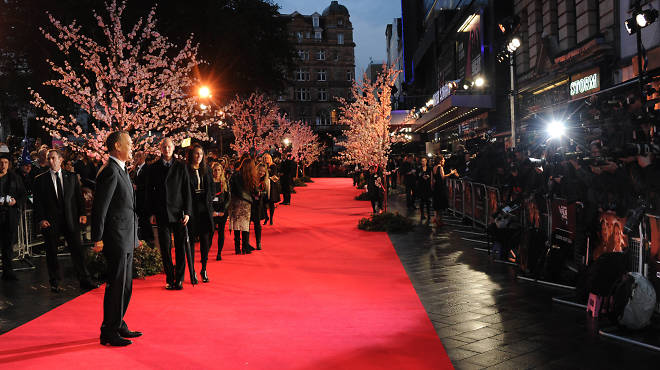 When do London Film Festival tickets go on sale?
For the general public, London Film Festival (LFF) tickets go sale at 10am on Thursday September 18, online at www.bfi.org.uk/lff or by phone on 020 7928 3232 (lines are open between 9.30am and 8.30pm daily). But British Film Institute (BFI) members are able to book a week earlier, from 10am on Thursday September 11.
So, is it a good idea to become a BFI member?
Tickets for BFI members go on sale at 10am on Thursday September 11 – meaning that BFI members are able to buy tickets for the LFF a week earlier than everyone else. It costs £40 to be a member (see www.bfi.org.uk/join), so you'll have to weigh up whether the benefits of BFI membership (including priority booking at BFI Southbank all year round and no booking fees when buying tickets for the festival or at BFI Southbank) are worth it.
How much do LFF tickets cost?
Daytime screenings (5pm and earlier) at all venues cost £9. Evening screenings cost between £12.50 and £16. Gala screenings are more expensive and cost between £20 and £32.
Where do the films screen?
The majority of the films screen either in Leicester Square (mostly at the Vue West End and Odeon West End) or at BFI Southbank. But many other venues take part too, including the Curzon Soho, Odeon Covent Garden, Hackney Picturehouse and Ritzy in Brixton.
Will the festival sell out quickly?
Many screenings sell out quickly. But remember that the festival will screen well over 200 feature films, and many do not sell out. Also, don't forget that the festival will release more tickets for many screenings on Thursday October 2.
Are there tickets available on the day?
Yes. Even though many screenings sell out beforehand, there are usually some tickets for screenings available to purchase at the venue about 30 minutes before the film starts.
---
The London Film Festival (October 8-19) brings the best new cinema to the UK from all over the world. Here are the 25 films we're most excited about, from Benedict Cumberbatch's 'The Imitation Game' to Brad Pitt in 'Fury'.
See the 25 most exciting LFF films
---
The best films now showing
Rated as: 4/5
Critics choice
Terrifying, high-energy tale of a brutal pupil-teacher relationship
Clint Eastwood delivers the goods with a bruising real-life war story
A heart-meltingly warm Stephen Hawking biopic
See more Time Out film reviews