Pride in London: your ultimate guide
The Pride in London parade has been cancelled, so this year, the 2020 LGBTQ+ celebrations will be loud and proud online
Every year in June, Pride Month is marked with parades, parties and protests to commemorate the anniversary of the 1969 Stonewall riots. But the 2020 edition is unlike one we've ever seen before. Hundreds of Pride festivals around the world have been cancelled, postponed or taken online as a result of the lockdown.
The Pride in London parade – which was scheduled for July 6 – will not be taking place. On March 23, the event's organisers made the decision to cancel the event to keep in line with government guidelines and protect the health and safety of the community. At the time of the announcement, the Pride in London team released a statement that read 'We fully appreciate the pressures and effects that the current situation is having on all of our communities. Allyship is needed more than ever, so we ask everyone to continue to be kind, loving and generous. Our priority now will be to look closely at how we can support and bring communities together over the coming months'.
Since then, the LGBTQ+ community has gone on to shape the world of 'virtual events'. Live-streamed drag shows and queer club nights held on Zoom are now a big part of London's LGBTQ+ scene. And now that we've arrived in Pride Month, the digital ante has been upped. Amnesty International has joined with UK Black Pride, Stonewall and ParaPride to create Pride Inside (Sunday June 28-Sunday July 5) a full digi-schedule of LGBTQ+ comedians, artists, DJs, musicians and activists to keep Pride 'in our homes and in our hearts' (list still to be announced).
Pride in London has responded to its own cancelled plans by creating a 'digital community hub' filled with resources to help support marginalised LGBTQ+ groups. The idea is to generate 30,000 tangible acts of allyship, one for every person who would have been at the 2020 parade, which is especially pertinent, given the recent Black Lives Matter demonstrations. The hub will include advice on how to speak out against racism by writing to your MP, and how to donate to grassroots LGBTQ+ groups. It's a reminder that Pride is, and always has been, a form of protest.
To help you celebrate Pride together, while staying apart, we're gathering all the best virtual parades, online panel talks, digi-demonstrations and Zoom afterparties we can find. Keep checking this page for updates.
Pride in London: essential info
Explore LGBT+ London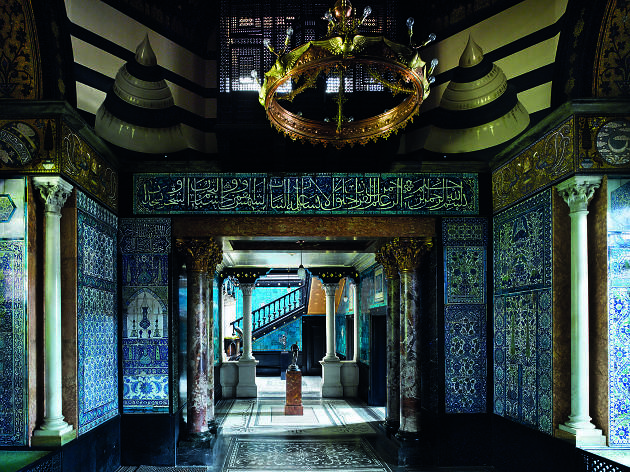 London's LGBT+ landmarks
Did you know that Princess Diana spent a night clubbing with a gay icon at the Royal Vauxhall Tavern? Or that Highbury Fields hosted the first gay rights protest? Take a tour of the key points in the historic battle for equal rights and the current hot spots that celebrate queer culture.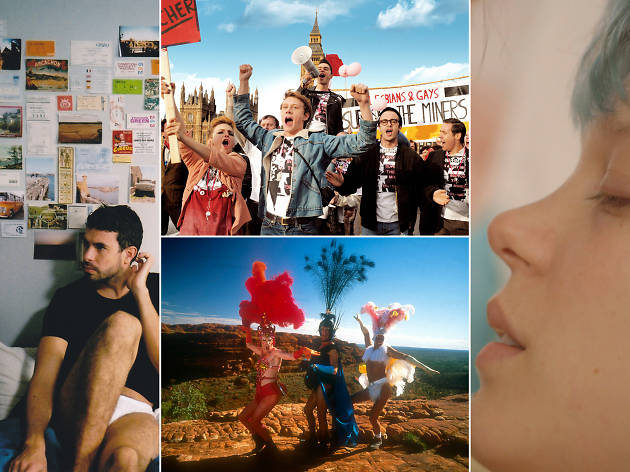 The 50 best gay movies ever
Which movies are most beloved for the light they shine on lesbian, gay, bisexual and trans experiences? Which screen stories involving LGBT characters are the most enduring, whether romances, horrors or comedies? Which are the most groundbreaking, politically or artistically? And which simply demand to be watched again and again? We asked LGBT cultural pioneers – including Xavier Dolan, Christine Vachon, Bruce LaBruce and Roland Emmerich – to share with us their ten best gay movies. Here's their out-and-proud list of 50 great LGBT movies.
LGBT+ theatre in London
London boasts a healthy and vibrant LGBT+ theatre scene, featuring some of the most exciting contemporary performance around. Perhaps surprisingly, there are still only a few dedicated LGBT+ theatre venues in the city, including Above the Stag, Royal Vauxhall Tavern and the King's Head. Thankfully, though, you can also see some excellent LGBT+ shows at venues across London, covering everything from hard-hitting lesbian drama and experimental queer cabaret to gay theatre classics and explorations of trans experience. Here's the low-down on the best shows across the capital that are exploring LGBT+ lives, history and communities, beyond the stereotypes.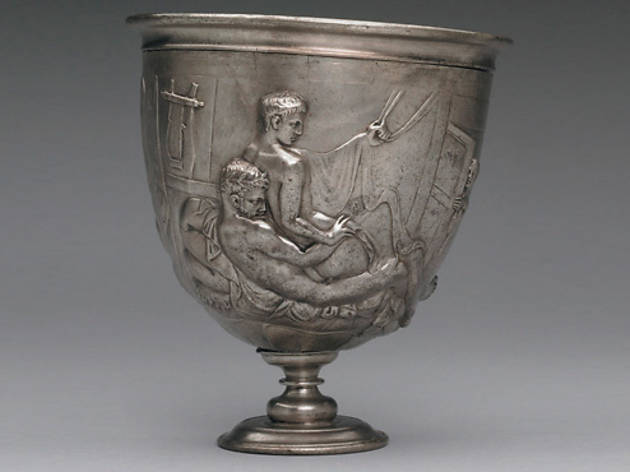 Five bits of gay art at the British Museum
The British Museum has just published 'A Little Gay History', a new book exploring same-sex desire in the museum's collections. According to author and curator RB Parkinson, 'the aim is to show the depth of LGBT history across the cultures of the world, and to remind people that same-sex desire has always been an integral part of the human condition.' Inside the book are over 40 objects of queer historical interest. Parkinson talks us through five of his favourites. 'A Little Gay History' by RB Parkinson is published by The British Museum Press at £9.99. He introduces a special screening of 'Maurice' at BFI Southbank on Tuesday Jul 2.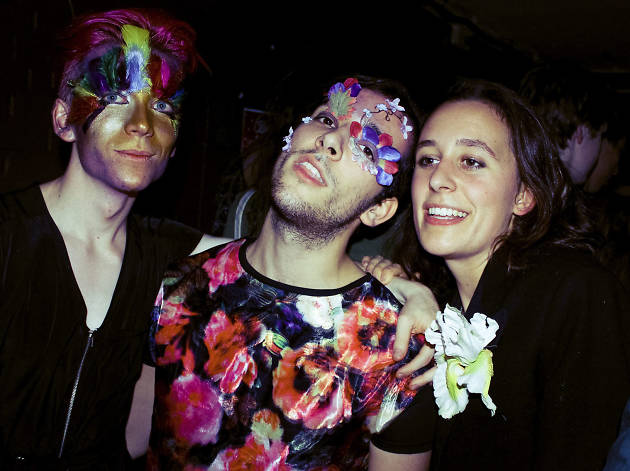 The 10 best gay clubs in London
Go out and stay out all night at London's best LGBT nightlife hotspots. From disco basements and bars with giant penis murals on the walls to the place Londoners regularly vote the best LGBT venue in the capital. Here's our pick of the top ten gay and lesbian clubs in London. RECOMMENDED: Your guide to LGBT London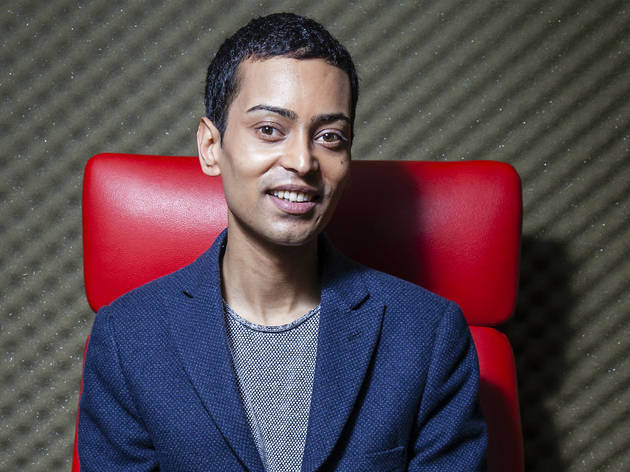 LGBT+ activists tell us why love wins
Asif QuraishiBritain's first Muslim drag queen Tell me about your drag persona, Asifa Lahore. 'She's a bombshell and mixes her Muslim culture with her British upbringing. She pokes fun at being LGBT, she pokes fun at being Muslim. When I first went on stage in a burkha and did a parody song, half the audience were laughing at the jokes and the other half were like: Should we be laughing at this?' You grew up in a conservative Muslim family. Was it difficult to come out? 'I waited until I was 23. My parents took me to the GP at first, who told them it was something they had to accept. The options I was given were be celibate or marry a woman. I ended up getting engaged to my cousin in Pakistan to get them off my back.' Do you worry about Islamophobia, especially after Orlando? 'It's scary and there is Islamophobia within the LGBT community. I have a lesbian friend who wears a hijab and whenever she goes to LGBT spaces wearing it, she gets comments about why she's there because it's just assumed she's heterosexual.' Has there been a moment in your life that's proved that 'love wins'? 'Last year I won a Pride Award and my mum – who's never come to any major events where she's seen me perform – came to the ceremony and witnessed me receive this award in full drag. She's my hero.' See Asifa Lahore at Pride in Trafalgar Square and in the Pride Parade. Charlie CraggsTrans rights activist and founder of Nail Transphobia Can you remember your first Pride? 'I went to Prid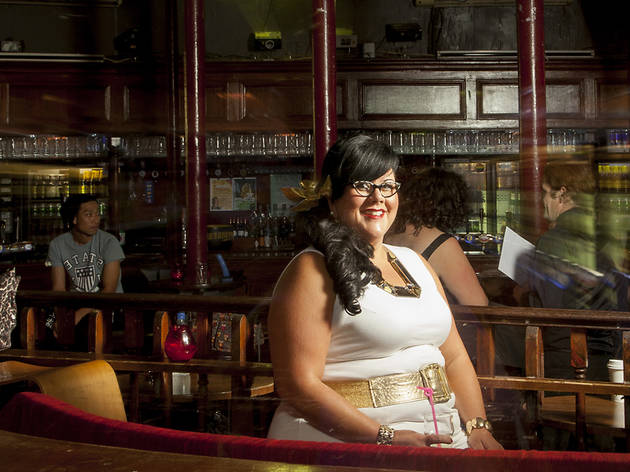 So you've never been to RVT?
In a nutshell…It's south London's oldest and most iconic LGBT venue. Where is it?As the name suggests, a short walk from Vauxhall tube. You can't miss this grand Victorian building occupying a prime spot on Kennington Lane. What's the vibe?Royal Vauxhall Tavern (The RVT to regulars) opened as a music hall in the 1860s and started hosting drag shows shortly after the Second World War. Nowadays it prides itself on offering first-rate entertainment to 'confirmed bachelors and friends since long before Kylie was born'. Regular nights include Duckie's glorious performance art, Push the Button for superior pop music and a chilled mix of cabaret and DJ sets at Sunday Social. What's the booze situation? A great selection of wines, beers and ales chosen by the manager, plus our own Tavern ale,' says the venue. Come to The Big Bingo Show on Mondays for the best drinks offers. And finally: what happens to all the coats left in the cloakroom?According to the venue: 'We keep the coats for a couple of months and then anything unclaimed is given to charity. Someone once checked in their grocery shopping and a 15kg suitcase, so we do our best to be accommodating.' Previously: So you've never been to… Troxy?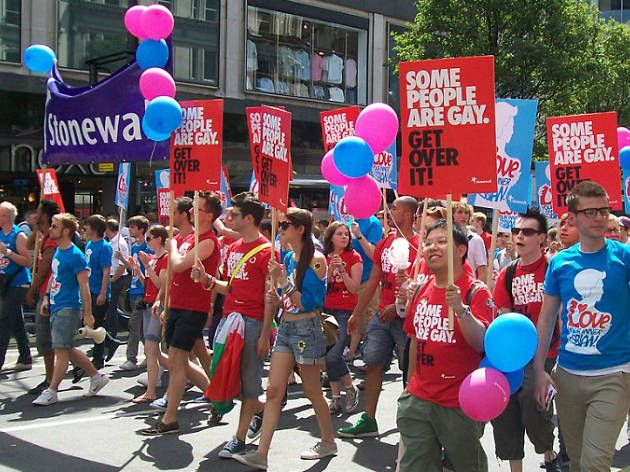 Why is London the best city to be gay?
London is arguably Europe's unofficial gay capital London's LGBT community is probably more extensive than you realise. The capital is widely acknowledged to have the largest gay population in Europe and a 2015 survey by the Office for National Statistics found that Londoners are nearly twice as likely to identify as lesbian, gay or bisexual than people living in most other UK regions. 2. London embraces its LGBT community London's gay community is also especially well integrated. According to a 2014 YouGov survey, Londoners know an average of 8.5 gay men and 3.6 gay women. Though the second figure is surprisingly low in comparison to the first, both numbers are comfortably above the national average. 3. London's LGBT scene isn't focused on one location Increased acceptance coupled with rising rents and the growing popularity of dating apps has caused a number of London's most famous gay bars to shut down. But the capital still has a diverse scene that varies in vibe according to location. Whereas many Soho drinking dens are young and buzzy, south London venues like the Royal Vauxhall Tavern (RVT) tend to attract an older and more relaxed clientele. As you'd expect, east London hang-outs like The Glory are generally the city's edgiest. 4. London's LGBT scene doesn't require deep pockets Londoners love to bitch about G-A-Y, which runs two separate Soho bars and several weekly club nights at Heaven, a huge cavernous venue under Charing Cross station. But there's som