Apple Music Festival: who's playing?
Free music, anyone? Discover the line-up of huge acts at Apple Music Festival 2016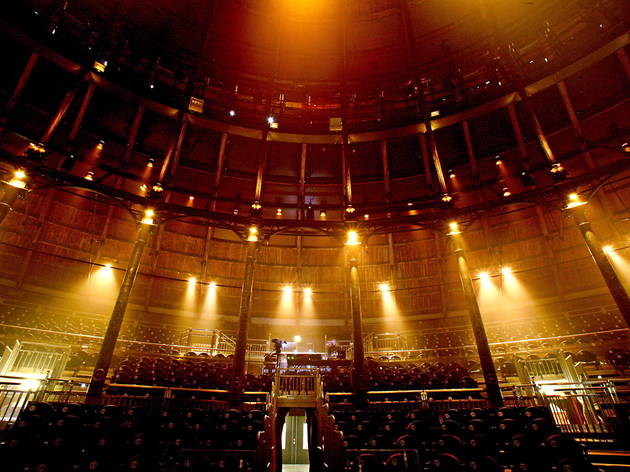 Apple Music Festival is the free series of gigs at the Roundhouse in Camden brought to London by that fruity tech mega-corp. It's a special year as the event hits double figures and celebrates 10 years of concerts with 10 nights of free music, including those 8 years spent being called iTunes Festival.
Looking for details on the line-up or how to get your mitts on some free tickets? For all the essential information you need for the festival, have a glance at these FAQs below:
When is Apple Music Festival happening?
The festival is taking place from September 18-30 2016.
Where is it happening?
All the gigs will take place at the Roundhouse, Camden's only rotund music venue. It has hosted the festival since 2009.
Who is playing?
That's top-secret information but all will be revealed soon. The instant we are passed the sealed gold envelope, or more probably get the email, this page will be updated. Expect big-hitters. Last year The Chemical Brothers, Pharrell, Disclosure and Florence & The Machine headlined, even the support acts are big deals.
How can you get tickets?
It's all down to the luck of the draw and being a nimble keyboard clicker. You can apply for free tickets soon via a ballot at www.applemusicfestival.com. If you don't manage to nab any tickets – all is not lost – each performance will be streamed live and available afterwards on Apple Music.
Who's playing Apple Music Festival?
Young Chicago MC Chancelor Bennett shot to the front of the new rap pack a few years ago with his awesome second mixtape 'Acid Rap' – one of our favourite albums of 2013. He recently released third mixtape 'Colouring Book' filled with high profile collabs - everyone seems to be clamouring to dive into his hooky, soulful hip hop with slightly off-centre beats.
Read more