Christmas gigs in London
Our guide to the most festive concerts London has to offer this winter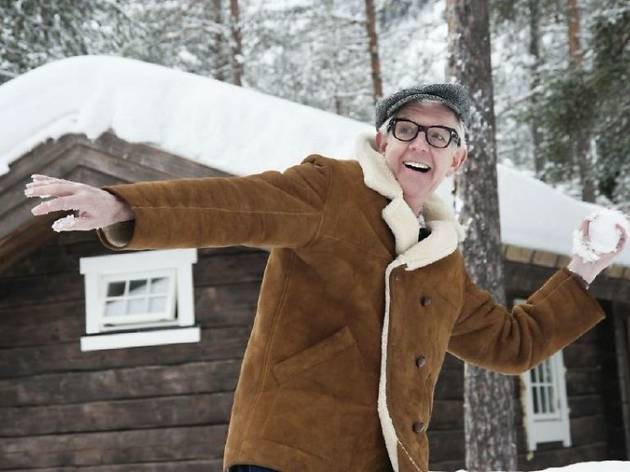 Kick off the festive period with a bang this year at one of our selection of Christmas gigs in London. From carols to cheese to neo-prog-rock, browse our round-up for a little of what you like.
RECOMMENDED: Discover more festive fun with our guide to Christmas in London
Kate Rusby's sweet folk voice has been clocking up the gongs for the past 15 years including four time winner at the BBC Radio 2 Folk Awards. Her tragic tones will create a welcome sombre timbre to the festive period.
Read more
John Rutter conducts the Royal Philharmonic Choir and The Bach Choir to perform an array of festive works and sing-a-long carols.
Read more
The gospel choir that specialises in house music will bring the uplifting highs (and bangers) of the dancefloor and some class harmonies to the Jazz Cafe. The choir has previously performed at Glastonbury, Latitude and provided backing vocals for Gorgon City's single 'Saving My Life'.
Book now
Read more
The Monteverdi Choir and English Baroque Soloists performs Bach's Magnificat In E, Lutheran Mass In F and Cantata "Susser Trost".
Read more
London's coolest choir (all 400 of them) will be belting out their unique take on Christmas film classics and cult favourites. There'll be tracks from Love Actually, that Oasis song from the John Lewis ad – and, yep, there's some Mariah in the mix too. A DJing santa and candy cane cocktails will add to the festive vibes.
Read more
Chris Hollins presents a festive concert of traditional carols and popular Christmas hits, with John Rigby conducting the London Concert Choir, London Concert Chorus and Tiffin Boys' Choir, plus guests.
Read more
Richard Cooke conducts the London Concert Orchestra, Royal Choral Society and Fanfare Trumpeters Of The Coldstream Guards to perform a traditional concert of seasonal classics. With soprano Julia Doyle and organist Richard Pearce.
Read more
All-female Lips Choir will bring their usual combination of pop and irreverance to their annual two-night Christmas extravaganza, expect a mix from Blondie to DJ Luck and MC Neat. Not only is it a fundraiser for Women Asylum Seekers Together but also a celebration that The Coronet has been granted another year on it's lease.
Read more
The producer of Elvis Costello, Pretenders and The Damned turned sharp-tongued singer-songwriter spreads Yuletide cheer with festive guitar instrumental backing from Los Straitjackets.
Read more
Show more
Get in the mood with 50 best Christmas songs
Here's our countdown of the Top 50 Christmas songs, from ancient carols to the best Christmas Number Ones. It's the perfect soundtrack to your Christmas party.
Read more