EFG London Jazz Festival 2016
The London Jazz Festival 2016 takes over the city this November with another great line-up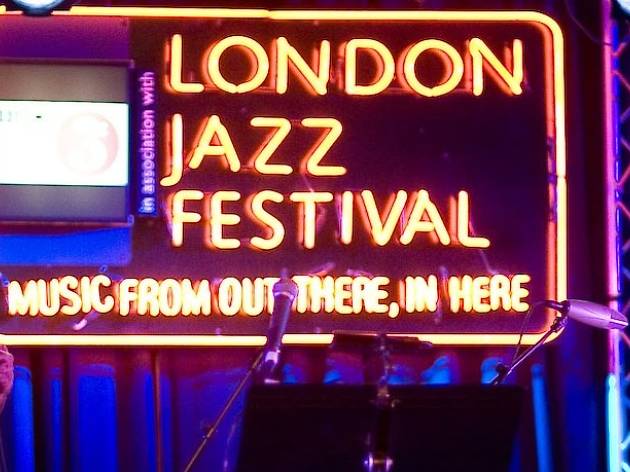 Now in its twenty-fourth year, London Jazz Festival has evolved into an internationally renowned celebration of jazz, featuring international greats, top-notch improv and hot new talent. Here's our pick of the best events in the London Jazz Festival 2016 line-up...
RECOMMENDED: the best jazz events in London.
EFG London Jazz Festival 2016 highlights
The duo perform as part of London Jazz Festival. Plus music from Chris Dowding and Julie Kjaer.
Read more
The French twosome conjure up the spirit of the New Orleans master saxophonist Sidney Bechet to perform elegant chamber jazz material.
Read more
A solo performance from the acclaimed young drummer with a maverick approach to music.
Read more
Zoe Gilby lends her captivating style to this fun-filled tribute to jazz singers past and present, sharing the stage with a line-up of highly accomplished jazz musicians, including innovative double bassist Andy Champion.
Read more
The pianist and the saxophonist perform progressive jazz.
Read more
Los Angeles-based Terrace Martin is musician, rapper and producer who has lent his skills to the likes of Quincy Jones, Snoop Dogg, 9th Wonder and Talib Kweli.
Read more
The pianist from Germany leads the jazz ensemble to perform a mash-up drawing from material that ranges from early music to the theme from Twin Peaks.
Read more
Alt.rock-tinged contemporary piano trio TBP from Minnesota, have forged a loyal following for their uncompromising take on piano trio jazz. Pianist Ethan Iverson brings a cerebral slant to the power of bassist Reid Anderson and the mischievous virtuosity of drummer Dave King. Tonight they play all new original music from their latest album 'Made Possible' that's full of pounding riffs and head-spinning time changes.
Read more
The musician, who has been a defining feature of the Brazilian music scene since the 1950s, performs her new album, The Woman at the End of the World.
Read more
Show more
More great jazz gigs and venues in London
Whether you're a long-time lover of the genre or a total newbie, London's got something to keep all jazz fans entertained
Read more