Reggae concerts in London
See reggae live in London with our full guide to upcoming reggae concerts and events – irie!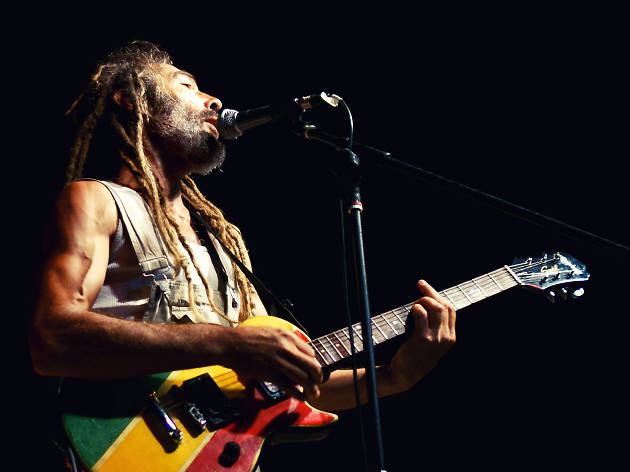 From dub to dancehall, roots to ska, London is one of the best places outside Jamaica to see and hear live reggae concerts. The reggae scene has changed beyond recognition since the capital's first black soul and reggae venue, The Q Club, opened in Paddington 50 years ago, but its foundations are the same: equality, positive vibes and, above all, bassquaking music. From the London reggae artists to visiting superstars, check out these upcoming reggae shows in the city.
RECOMMENDED: Notting Hill Carnival 2016 guide
Live reggae concerts in London
Hailing from California, the collective performs a fusion of reggae, jazz, funk and soul.
Read more
A custom-built soundsystem brings this all-day 'Sunday Skank' to life. Get down to roots, dub and dancehall and catch special guests DJ Shepdog and Decks Ray Spex.
Read more
The current version of the Wailers, the biggest Jamaican group of all time with more than 250 million albums sold worldwide, return to the stage. They're led by Aston 'Family Man' Barrett, with former Aswad singer Brinsley Forde taking over Bob Marley's vocal duties, and they'll be playing their 1984 best-of album, 'Legend', in full – which means hit after hit after hit.
Read more
The deaths of drummer Lloyd Knibb in 2011 and and bassist Lloyd Brevett in 2012 have left saxophonist Lester Sterling as the last founding member of this legendary Jamaican Studio One house band. The current line-up, though, are still more than capable of belting out the ska classics which made The Skatalites pioneers in the history of reggae and the move from jazz to ska and rocksteady.
Read more
The six-piece, who originally formed in London in the mid 1970s, performs their classic reggae tunes.
Read more
Humorous singer Buster Bloodvessel and his London-based band, who first gained popularity in the early 1980s, perform its ska and 2 tone hits.
Read more
Show more
Hear Don Letts's Trojan Records classics
Reggae expert Don Letts picks ten of the best tracks from legendary ska record label Trojan Records
Read more