Reggae concerts in London
See reggae live in London with our full guide to upcoming reggae concerts and events – irie!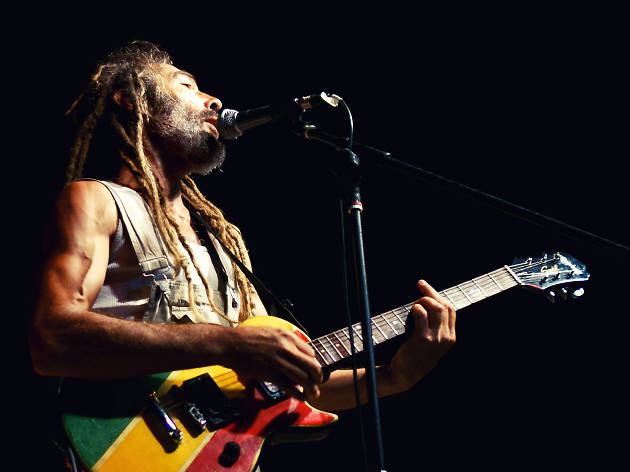 From dub to dancehall, roots to ska, London is one of the best places outside Jamaica to see and hear live reggae concerts. The reggae scene has changed beyond recognition since the capital's first black soul and reggae venue, The Q Club, opened in Paddington 50 years ago, but its foundations are the same: equality, positive vibes and, above all, bassquaking music. From the London reggae artists to visiting superstars, check out these upcoming reggae shows in the city.
RECOMMENDED: Notting Hill Carnival 2016 guide
Live reggae concerts in London
Skinhead reggae, ska, bluebeat and punk rock courtesy of King Hammond & The Rude Boy Mafia, Roddy Radiation, Millie Manders and The Skapones.
Read more
Ska/dub/punk band from London, who have been rampaging through the UK scene for the last few years. With support from The Foamers, Counting Coins and Karl Phillips & The NGF Rejects.
Read more
Humorous singer Buster Bloodvessel and his London-based band, who first gained popularity in the early 1980s, perform its ska and 2 tone hits.
Read more
Raucous political activists/former squat party stalwarts play a set of blended punk, reggae and doo wop.
Book now
Read more
The Yorkshire reggae-rock band, who have started branching into dubstep and collaborations with grime MCs such as P Money, play one of the live sets that have made them an international festival favourite.
Book now
Read more
The man who pioneered modern studio sonics, invented slash-and-fade mixing and kick-started Marley's Wailers is now off the skunk, but still as bonkers as ever. On stage he's known to be, erm, variable, with a dodgy European pop-reggae backing band and a rather eccentric MCing style. Be warned.
Book now
Read more
Hear Don Letts's Trojan Records classics
Reggae expert Don Letts picks ten of the best tracks from legendary ska record label Trojan Records
Read more