Notting Hill Carnival 2016 guide
Dancing, music and masquerade – join the Carnival fun in Notting Hill this August bank holiday weekend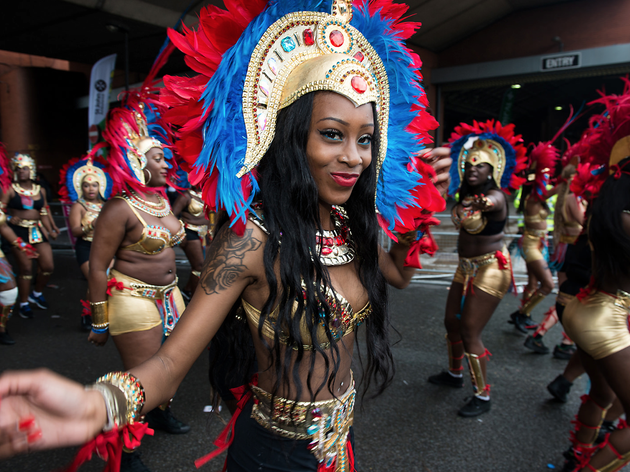 Notting Hill Carnival, Europe's biggest street festival, is a vivid spectacle representing London's multicultural past and present. It's also a vital date in any party-lover's diary. But this August bank holiday, don't go anywhere without reading our guide, which includes invaluable information about Notting Hill Carnival 2016. Looking for route details and tips on having fun, while staying safe? You've come to the right place. And for all the essential details you need for the big weekend, have a glancse at these FAQs below:
Which weekend does Notting Hill Carnival take place?
Carnival starts on Sunday August 28 (also referred to as 'Children's Day') and continues into Monday August 29.
Where does Notting Hill Carnival take place?
Spread throughout W10 in west London, the Carnival celebrations take over the areas of Notting Hill, Ladbroke Grove and Westbourne Park.
What's the best way to get there?
Take the tube to the outskirts and join the masses in walking towards the parade route. The nearest tube stations without disruptions are Holland Park, High Street Kensington, Queen's Park, Shepherd's Bush, Bayswater and Paddington, while the following have amended operating times:
Notting Hill Gate (exit only from 11am-7pm)
Royal Oak (exit only from 11am-6pm; closed from 6pm on Mon)
Westbourne Park (exit only 11am-6pm)
For more in-depth travel info, read our round-up of everything you need to know about Notting Hill Carnival.
What time does everything kick off?
The Carnival floats and bands set off at 9am on both Sunday and Monday mornings, running roughly until 7pm both days.
What is Notting Hill Carnival?
A celebration of the capital's Caribbean communities, their culture and traditions, which has been taking place since 1964, featuring two days of fantastic live music ranging from reggae to dub to salsa. The celebrations also include soca floats, steel bands and a whole lot of jerk chicken and fried plantain.
RECOMMENDED: Top attractions and London events in August