Rock concerts in London
From huge upcoming rock concerts to indie gigs, here's how to get your rock 'n' roll fix in London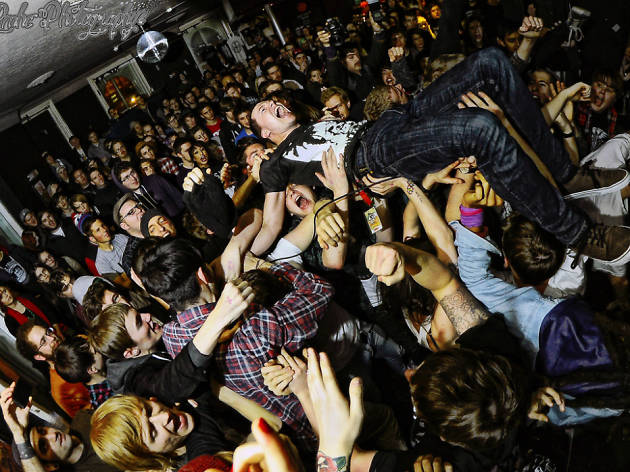 The location for thousands of classic rock concerts, London is one of the world's great rock music cities. The Rolling Stones, The Clash, The Libertines: many of the greatest rock bands have called our city home, and you can hear their legacy every night of the week at music venues across town. Whether you're after hard rock shows or indie concerts, here's where to rock – London style.
RECOMMENDED: Rock and indie clubs in London
Live rock concerts in London
The acclaimed veteran band of the Gothic rock scene performs in support of it's album The Root Of All Evilution.
Read more
Excellent news: the LA quartet are heading back to the UK for some more eerily sweet psychedelia and experimental, sexy-but-spooky melodrama. They've just finished 'Heads Up', the sequel to their deep and powerful second album 'Warpaint', so you'll hear some newies at this Camden gig.
Read more
Even in the post-Bon Iver era, eccentric and minimal folk singer Bonar isn't going to sell millions of records with her intimate soul-baring – but she can be rightly proud of the dozen-odd releases she's notched up since the turn of the century.
Read more
Rock sisters who formed in 1991. And, fact fans, if you remember 'Faking It' in great detail, one of them was the scary vocal teacher from the 'rock chick' episode.
Read more
Psych rock and pop from Tokyo Tea Room plus Inevitable Daydream, Ice Baths and Jovis & The Bedwetters.
Read more
Show more
Bag a bargain
Whether you're looking for jungle twelve-inches, classical music on CD, rock LPs or jazz seventy-eights, London has the record shops to scratch your music-buying itch
Read more