Rock concerts in London
From huge upcoming rock concerts to indie gigs, here's how to get your rock 'n' roll fix in London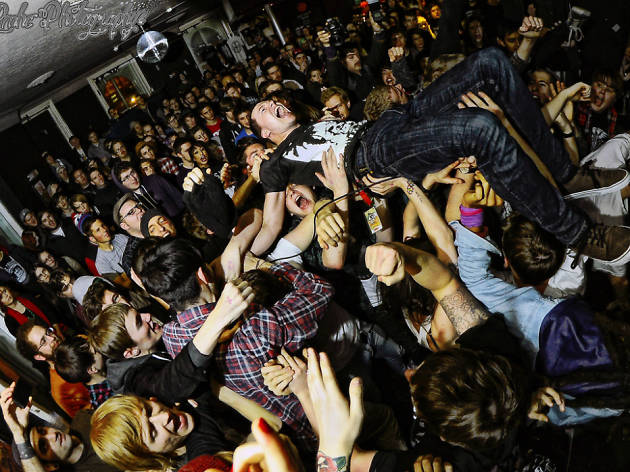 The location for thousands of classic rock concerts, London is one of the world's great rock music cities. The Rolling Stones, The Clash, The Libertines: many of the greatest rock bands have called our city home, and you can hear their legacy every night of the week at music venues across town. Whether you're after hard rock shows or indie concerts, here's where to rock – London style.
RECOMMENDED: Rock and indie clubs in London
Live rock concerts in London
The New York quartet blend upbeat guitar pop, prog-metal complexity and stagey theatrics.
Read more
A selection of self-penned indie-pop songs will be performed by the Manchester-born artist.
Read more
The multi-instrumentalist, who draws inspiration from artists such as Mothers of Invention, Sufjan Stevens, Deerhoof, Albert Ayler, the Residents, Krzysztof Penderecki and the Beach Boys, performs his unique brand of pop.
Read more
The Australian pop-rockers are back for a burst of anthemic choirboy pop in a decidedly U2/Coldplay vein. They won the world over when they burst out of Melbourne in 2008, then moved into '80s-style synth pop on album two. This London gig should give a few lucky fans an inkling where they're headed next.
Read more
The Madrid-formed outfit performs feel-good garage rock in support of the album Los Ninos Sin Miedo.
Read more
Show more
Bag a bargain
Whether you're looking for jungle twelve-inches, classical music on CD, rock LPs or jazz seventy-eights, London has the record shops to scratch your music-buying itch
Read more