London's best Chinese restaurants
From delicate Cantonese cooking to fiery Sichuan delights or high-end banquet-style dishes – it's all in our round-up of London's best Chinese food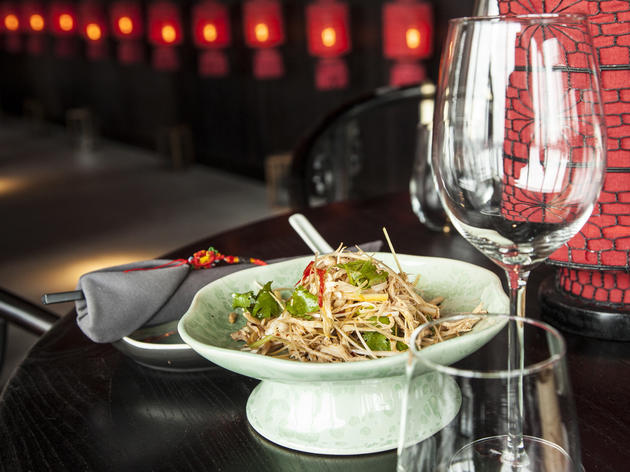 Chopsticks at the ready! There's Cantonese dim sum, classic Beijing-style roast duck, spicy Sichuan cuisine and plenty more to choose from in our round-up of London's best Chinese food. Do you agree with our choices? Use the comments box below or tweet your suggestions.
RECOMMENDED: Find more great restaurants for every occassion
Find the best restaurants in Chinatown
So many chopstick and rice parlours; so hard to know which one to choose. But Time Out's food and drink reviewers have eaten at all of them – many times, over many years – to produce this definitive list on the best places to eat.
Read more
Sponsored listing
Mr Bao
Anyone with a social media account knows what a bao is by now: these fluffy white pseudo-sandwiches occupy more collective screen space than the aubergine emoji. The tipping point came last spring when street food trader Bao opened a dedicated restaurant in Soho and created the sort of queue you'd associate with Alton Towers. Twelve months on, Taiwanese snacks are now a full-on London food trend, and first to the punch in south-east London is Mr Bao, a pocket-sized restaurant from one of the owners of Miss Tapas, which serves better-than-solid Spanish food on nearby Choumert Road. It's not just the food that's on-trend – between the naked bulbs and functional decor, this looks exactly how you'd expect a buzz-surfing restaurant in a fast-gentrifying area to look. It's becoming a tired aesthetic, but souvenirs from the Far East and an Asian-only beer policy add character. But how about them buns? The first thing to note is their size – they're a good 50 percent bigger than you'd find in town, yet are similarly priced around the £4 mark. There are five to try, plus a selection of sides and gooey bao s'more for dessert. They even do brunch. Fillings focus on pan-Asian flavours: shiitake mushrooms with teriyaki and fried chicken with wasabi mayo and kimchi. Options like slow-cooked lamb with mint or prawn with guacamole reveal international influence. I tried the whole lot and found not a dud among them; every single ingredient – from zingy pickled bits to punchy dressings – mak
"Mr Bao has just been named in the top 15 brunches in London! Amazing. You can book by emailing us xx"