Where to eat in Chinatown
Dine at the finest Chinese restaurants the West End has to offer for Chinese New Year 2017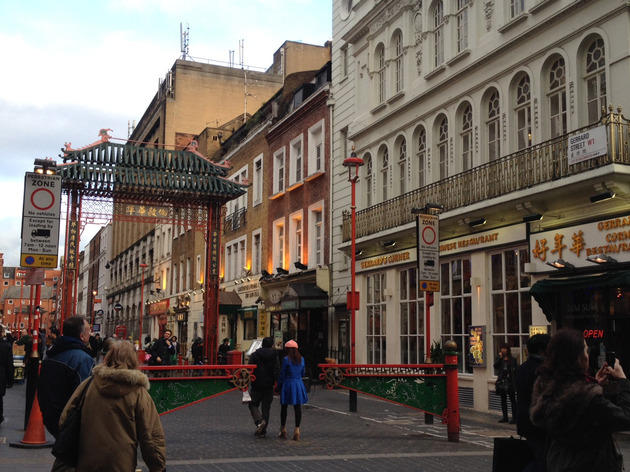 So many chopstick and rice parlours; so hard to know which one to choose. But Time Out's food and drink reviewers have eaten at all of them – many times, over many years – to produce this definitive list on the best places to eat, including traditional dim sum parlours and eateries doing modern takes on classic Oriental cuisine.
RECOMMENDED: Check out our full guide to Chinese New Year in London
Where to eat in Chinatown
Find more Chinese restaurants in London
Chopsticks at the ready! There's Cantonese dim sum, classic Beijing-style roast duck, spicy Sichuan cuisine and plenty more to choose from in our round-up of London's best Chinese food.
Read more
Sponsored listing
Three Little Birds
Lord Sugar might have thought twice about chucking April Jackson off the last series of 'The Apprentice', had he known the Jamaican beauty queen would bounce back with an impressive Caribbean cafe like Three Little Birds. Not that's she's bothered. Her funky little Brixton hangout comes with a philosophy of good vibes, naturally inspired by Bob Marley and his 1977 song that gives the venue its name. She's even got a wall displaying the reggae star's merch for sale. But we're not here for that. The varied and reasonably priced menu is the main draw, along with the well-stocked rum bar. And a quick whiff of the food says that someone knows how to throw down in the kitchen. Starters like the salt fish fritters were terrific: piping hot, wonderfully salty and chunky and with an ample serving of sweet chilli sauce. By comparison, the plantain seemed shrunken and a little greasy. My goat curry may have been on the small side, but the meat was tender, the sauce well-spiced, plus it came with rice and peas. And the jerk veggie beanburger was layered with coleslaw, onions and smoky mayo. The puds are more straightforward, but still delicious: let's face it, a moist, sweet and crumbly rum cake is just how you want to end a meal. So, hats off to you, April. Three Little Birds is a cool local spot that spares you the worry of paying too much for food or service that doesn't hit the mark. Every little thing is gonna be all right, at the very least, and often even better than that.
You might also like