London's best Mexican restaurants
Mexican food is alive and kicking in the capital, and there's not a sombrero or tequila slammer in sight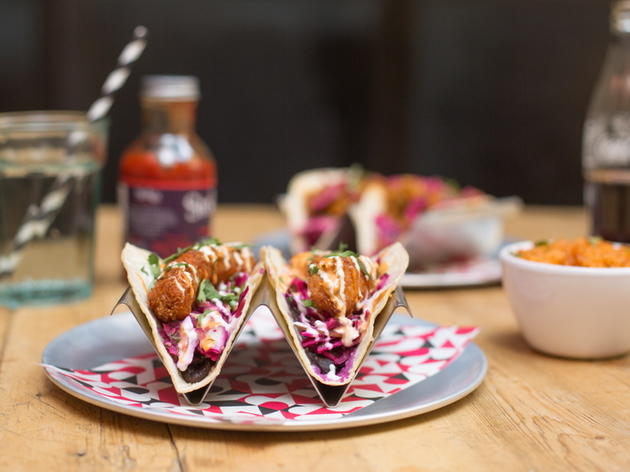 Don't know your tacos from your fajitas? Here's our guide to dining Mexican in London. Do you agree with the choices? Use the comments box below or tweet your suggestions.
Sponsored listing
Mestizo
The English translation of this Hampstead Road spot is 'mixed'. But with its resolute focus on authentic Mexican cuisine as it's eaten in the homeland, perhaps the name comes from the equal billing given to the bar - it comes with a vast array of tequila and a party vibe. Dishes on the food menu range from burritos, tacos and enchiladas to pozole rojo, mole verde, filete arriero and the house special, molcajete Mestizo - a sharing dish of beef or chicken (or both) served in a volcanic stone bowl with cheese, chorizo, grilled spring onions, coriander, avocado, chipotle chili and tortillas. The cocktail list benefits from all that tequila, with tequila sours, various margaritas, a tequila sunrise and a tejito all on offer. Mexican beers also feature. 
"Enjoy our Tamales Festival from January 26 to February 2, where you can sample 12 authentic tamales recipes from Mexico."