London's best street food
Pack some napkins – our guide to London's best street food delivers everything you need to know about the city's top on-the-hoof eats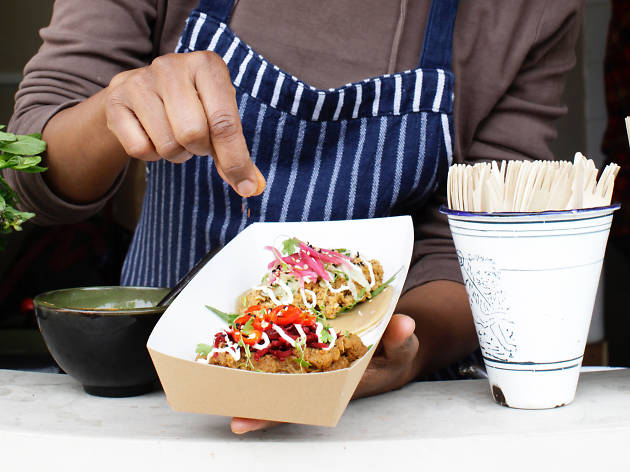 London is an amazing food city – but that doesn't mean it's always an affordable one (bar our run-down of the city's finest cheap eats, of course). If you're a huge food fan but don't have the disposable cash to get stuffed in London's best restaurants, then street food is your saviour.
This town's vibey, super-fun food markets are a proving ground for London's up-and-coming chefs, bursting with stalls dishing up grub of sky-high standards in dinky disposable containers. So we've done the rounds and dug out the best street food stalls in London – they're all listed below. If we've missed something amazing, let us know in the comments below.
Another thing: a fair few of London's best streetfood dishes can be found at Kerb's city-wide sites. Check out our video guide to the best eats at their Camden Market hub, as of October 2017, here: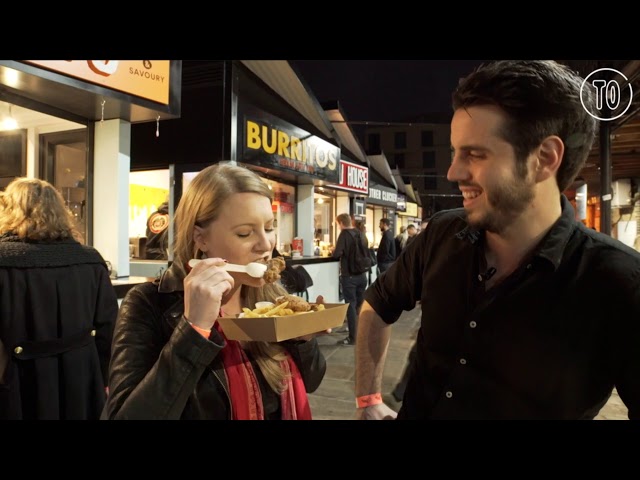 London's best street food: 50-41
London's best street food: 40-31
London's best street food: 30-21
London's best street food: 20-11
London's best street food: the top ten
Where to find London's best street food
From weird and wonderful international cuisines, to great value seasonal produce sold by the pound, London's best food markets offer variety and colour by the basketful. There is no more enjoyable way to shop than stall-hopping at one of these foodie fairs. Here are the best ones to tuck into.
Read more
There is no need to choose between having fun and filling your belly in London these days. If you don't mind sharing a table with twenty fun, slightly inebriated strangers (or simply love scoffing while standing) then you'll have a ball at these night markets. Expect street food, great booze and good times at all of them.
Read more
Sponsored listing
Cafe Route
A popular cafe, deli and bistro in Dalston, serving breakfast, lunch and dinner every day. It certainly looks the part, with bunches of dried chillies and garlic bulbs hanging from high, shelves stacked with pantry produce and cute little hampers overflowing with canned olives, tinned sardines and dried pasta. A long counter showcases the colourful salads. Breakfasts prove popular, with Monmouth coffee and Kandula tea served alongside granola, traditional English breakfasts, veggie versions, eggs benedict, omelettes and shakshuka - a Middle Eastern skillet of eggs, tomatoes, peppers and onions. Mimosas and Red Snappers (Gin Mare, tomato juice, vegetable broth, celery salt, lemon juice and black pepper) sit under the 'hair of the dog' section - a sensible addition to the menu perhaps, given the locale.  Those pretty salads (fennel, pear, radicchio and pomegranate, or cauliflower, brussel sprouts, cranberries and almonds for example) prove popular at lunch and dinner, and are served on their own or as plates of three or four together. Lunchtimes also see sandwiches, burgers and mains such as lemon and tarragon chicken with shallots, or sweet-chilli glazed salmon served. The charcoal grill is fired up in the evening, with onglet steaks, lamb fillets and thyme chicken breasts given the smokey treatment. A short wine list concentrates on the old world, with plenty from France, Spain, Italy and Portugal. Keep an eye out for special additions to the drinks list, too. 
Venue says: "Inspired by the Middle East and Mediterranean, with a local spirit."