London's best fashion exchanges
From car-boots to swishing: how to swap and sell your way to a better wardrobe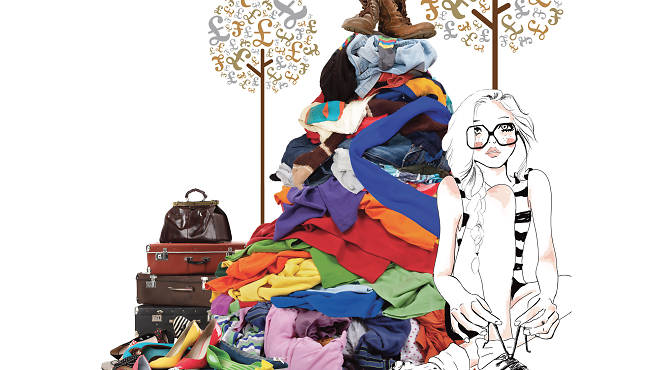 Skint? No room in the cupboard for your new sales buys? Take a lesson in making money and space with our guide to swapping, selling and exchanging your fashion faux pas.
The car-boot sale
The saying 'one man's trash is another man's treasure' never rings truer than at a car-boot sale. Accessories – especially designer ones – do particularly well here, so dig out those unflattering sunglasses, abandoned bags and poor-fitting belts, and grab your car keys…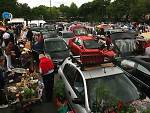 You'll be sure of good footfall at this perennially busy south London car-boot. Its scale is vast, and sellers range from locals clearing loft junk to serious secondhand traders. You can pre-book a pitch online or arrive on the day and queue for a 'walk-in' pitch priced at £10 for a table-sized area.
www.batterseaboot.com Battersea Park rail. Sundays.
Battersea Park School, Battersea Park Road, SW11 5AP
More info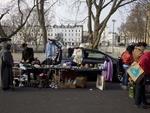 The salubrious central London location of this event means shoppers are willing to part with a fair amount of cash in return for quality vintage and high-end clothing. Retro garb is especially popular here, as is granny-style crockery and homeware.
www.capitalcarboot.com Pimlico. Sundays.
Pimlico Academy, Lupus St, (Chichester St entrance), SW1V 3AT
More info
Princess May draws an appropriately hip Stoke Newington and Dalston crowd at its lively sale for vintage and valuables. There's usually a great choice of costume jewellery.
50p entry (£3 before 9am).
www.thelondoncarbootco.com Dalston Kingsland Overground. Saturdays and Sundays.
Princess May Primary School, Barrett's Grove, N16 8DF
More info
---
Expert tips

Seasoned car-boot trader Mercedes Simpson (co-founder and director of Paper PR) shares savvy seller knowledge
1. 'A table and rails are essential: they make for much easier browsing and you can often charge more if you have a tidy display.'
2. 'Always have a float of change – there's nothing worse than losing a sale because you can't break a 20.'
3. 'Don't bombard people as soon as they approach your table. If people think you're desperately trying to flog them your old rubbish, they will often walk away.'