Halloween theatre in London
Get the chills with some seriously spooky Halloween theatre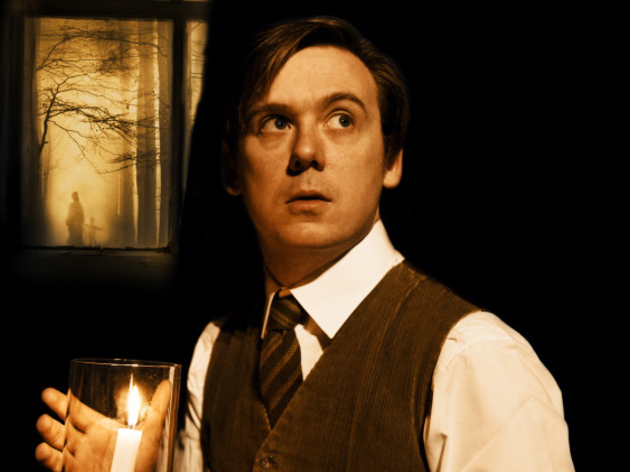 Seeking a bigger scare than you'll get from the local sugar-swindling kids? Spend your Halloween at one of these terrifying London theatre shows instead.
The best Halloween shows in London
Bram Stoker's 'Dracula' gets a psychological update in this nü gothic play, which zooms in on the relationship between Dr. John Seward and his fly-eating patient R.M. Renfield. Late performances are followed by screenings of the spook-tastic original: 1931's Dracula, starring Bela Lugosi.
Read more
This schlocky horror show is a comic homage to Hollywood at its very silliest. The Lampoons' 'Attack of the Giant Leeches' is set in 1959 Florida, where a giant slimy monster is sighted. Soon the disappearances start, and a ramshackle bunch of stock characters must get to the bottom of this slippery mystery.  
Read more
As part of the Hope Theatre's pitch-black gothic season, 'The House of Usher' is a new musical that's inspired by Edgar Allan Poe. Its creators Luke Adamson and Dan Bottomley have penned a thriller that tells the story of the Ushers, a noble family plagued by a terrifying curse.
Read more
Southwark's rickety, historic Old Operating Theatre is one of London's creepiest spots. So what better place to get in touch with the occult? Mind-reader Mike Coffey explores the history of communicating with the departed, through the eyes of non-believers and believers alike. 
Read more
Three dysfunctional New Yorkers are trapped in a messy love triangle. They try to keep it a secret. But into every murder ballad, a drop of blood must fall... Kerry Ellis stars in this twisted off-Broadway rock musical.
Read more
Roald Dahl was a master of creating fantastically grotesque, squirm-inducingly foul stories. And 'The Twits' has a solid claim to being the nastiest of all - the book's monstrous couple dine out on bird pie, beard pickings and worm spaghetti. All things considered, it doesn't sound like ideal fodder for a pricey immersive dining experience. But hi-tech jelly makers and experimental chefs Bompas & Parr are teaming up with interactive theatre specialists Les Enfants Terribles to create what they're calling 'the worst dinner party in the world'.
Read more
This dark and nasty storytelling show from Dandy Darkly mixes gritty realism with fairytale flair. Dandy is a queer cabaret performer who's been inspired by everything from celebrity deaths to ancient mythology to create 'Myth Mouth'. The surreal horror of his stories is heightened by a sepulchral pre-recorded soundtrack, in a one-man-show that's full of camp terror.  
Read more
It's been over 20 years since this skillful adaptation of Susan Hill's 1983 Gothic horror story first started setting West End audience a-shiver.
Read more
The whip-smart creators of 'Showstopper!', the West End improv musical, are cooking up something special for Halloween. It's a heady brew of stories inspired by horror greats from Lovecraft to M.R. James, with plenty of rapid-fire comedy sprinkled into the mix. 
Read more
Start planning a Christmas theatre trip
Indulge in the ultimate Christmas guilty pleasure with our guide to pantomimes in London.
Read more