Deptford area guide
From cut-throat pirates to cutting-edge culture, Deptford has a long history of edgy cool. Here's your guide to a unique patch of south east London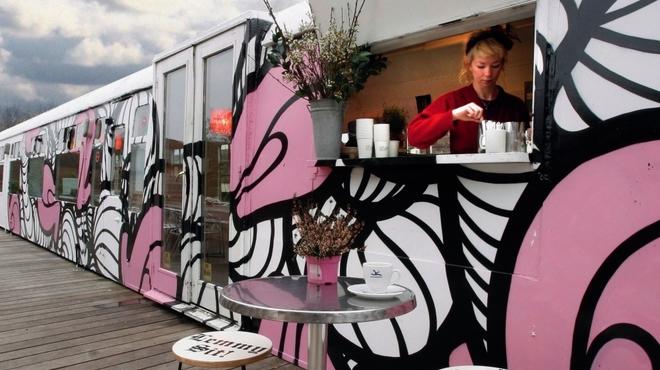 © Rob Greig
In 2009, The New York Times proclaimed Deptford a must-visit destination, describing it as 'a boisterous concoction of blue-collar aesthetics and intermittent hipsterism' with 'the most heady of urban ingredients: an edge'. What sets Deptford apart from its arty counterparts Soho and Shoreditch is its strong south London identity, and its history – clues to the area's past as a major dockyard hub can be found around every corner, and only add to its quirky charm. Want to add Deptford to your London to-do list? Read on for Time Out's guide to things to do in SE8, including its must-visit restaurants and places to drink.
---
Food, described as 'classic English with a modern twist', is treated with respect at this tiny café just by New Cross station. Particular by name, particular by nature, founder and head chef Becky Davey and her team source seasonal ingredients from small-scale producers, then prepare them freshly on the premises. Lunch shows vegetarian leanings – soft, tasty sweet potato and leek cakes served with halloumi, a salad and a beetroot dip, for example – while light suppers are meatier (rabbit rillette, harissa sticky pork ribs), but if you are the kind of person who encounters a vegetarian dish and thinks 'this is delicious but it would be even better with bacon' then you can add that too for an extra pound. 
Rated as: 3/5
Price band: 1/4
Since its arrival in 2008, a disused train carriage has become part of the fabric of Deptford High Street. Thanks to a collaborative art project, both the disused railway yard and the carriage itself were transformed, the latter housing a surprisingly cosy café and the yard hosting open-air film screenings and other events. The colourful, partly covered decking area has a surprise waiting in the shed at one end – a WC masquerading as a shrine to Elvis. The café is popular with families for early brunches and lunches.
121-123 Deptford High Street, SE8 4NS
More info
See more restaurants and bars in Deptford
---
---
---