The Time Out Love London Awards 2016
Nominations for this year's Love London Awards are now open! Tell us about the restaurants, bars, pubs, cafés, shops and cultural venues that make your part of town amazing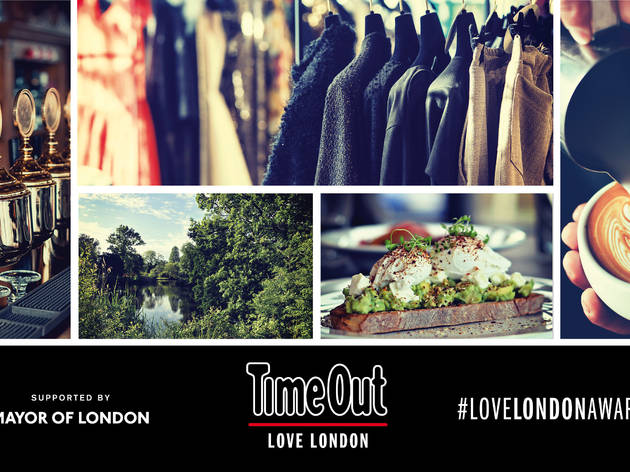 Last year's Love London Awards saw 16,000 nominations and 75,000 votes cast for 5,000 venues across the city. That, as Led Zeppelin once said, is a whole lotta love.

Now, it's time to reward a whole new crop of venues for their dedication to making Londoners' lives better. As before, we want to know about the restaurants, bars, cafés, shops and cultural venues where you live that make the rest look like amateurs: the people pouring the smoothest lattes, cooking the juiciest burgers and mixing the punchiest cocktails, all with a winning smile.

We're currently at the nomination stage – the part where you get to tell us which local venues you love the most and why (don't panic if you're torn, you can nominate as many venues in as many areas as you like). Nominations close on September 30, at which point the most-nominated venues in each category will go head-to-head in a public vote (full details can be found in our Love London Awards FAQ).

So what are you waiting for? Start showing London some love! Oh, and if you're the travelling type, you'll be pleased to hear that, as of this year, the Love Awards have gone global, meaning you can also big up your favourite places in Paris, Lisbon, New York, Chicago and LA. Love does make the world go round, after all.