Musicals and theatre in London
Your one stop guide to plays and musicals in the West End and the best of London shows. Theatre reviews, tickets and offers
Coming soon
Evita
In a big year for the back catalogue of Andrew Lloyd Webber, this looks set to be the most exciting entry…
Buy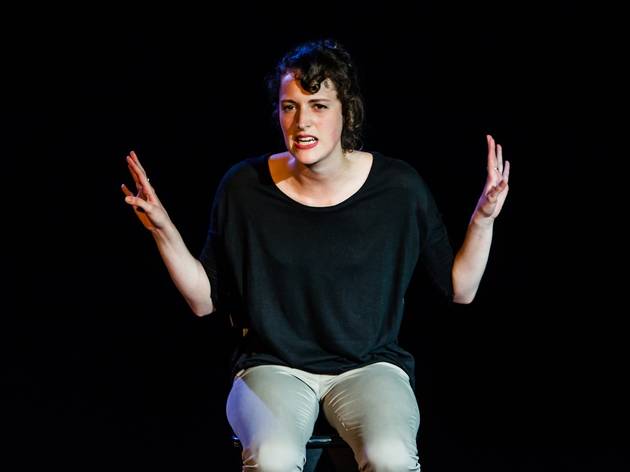 Fleabag
Phoebe Waller-Bridge brings her career-defining monologue back for one last run in summer 2019.
Buy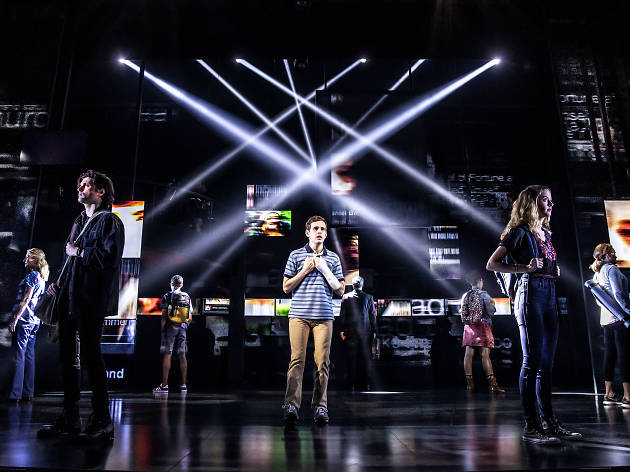 Dear Evan Hansen
It feels like 2019 is the year every single hit Broadway musical of the last three years descends upon London…
Buy
& Juliet
Superstar Swedish songwriter Max Martin has probably done more to shape the contemporary pop landscape than any human being alive…
Buy
Theatre tickets and offers
More great theatre tickets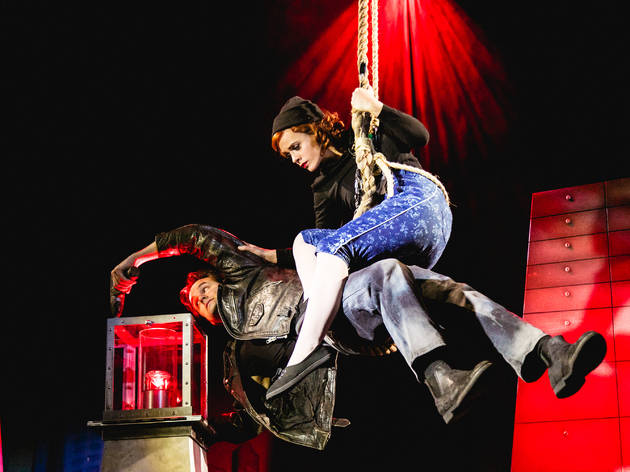 The Comedy About A Bank Robbery
If you're a plucky producer hoping to get your new show into the Criterion Theatre, you're flat out of luck once again. Because less than nine months after 'The 39 Steps' shuttered after almost a decade glowering over Piccadilly Circus, it's now home to the brand new comedy by Mischief Theatre, which, if there's any justice in the theatre world, will run for even longer. 'The Comedy About A Bank Robbery' is the latest play by the bogglingly prolific and talented team behind 'The Play That Goes Wrong' (or more accurately the 'Play That Goes Wrong' franchise) and it's their best and funniest work yet. A genre pastiche, screwball comedy and classic farce that's as clean and clear as its brassy branding, it spins with a manic energy from Two Ronnies-esque wordplay through surreal set-pieces to slapstick stunts prepped to bring the house down. The story of a bungled jewel heist in a sleepy Minneapolis bank branch, it features a host of hilarious but well-drawn characters who roar across the stage and tumble into disaster after disaster, each one more elegantly drawn than the last. The writers' ability to snatch a laugh out of every line, and to intricately prime each scenario with zinging punchlines and pay-offs is stunning, as call-backs and running gags pile up into teetering edifices of absurdity. The entire cast is bang on the money, but Mischief Theatre's own Henry Lewis and Jonathan Sayer are the standouts as booming bank manager Robin Freeboys and hapless loser (and eter
Buy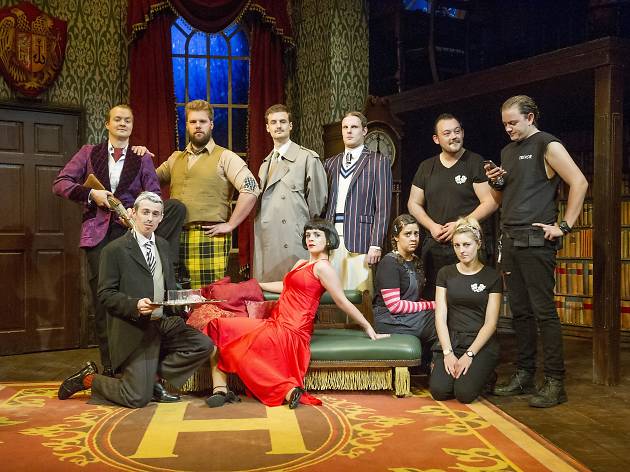 The Play That Goes Wrong
This comedy has, of course, actually done everything right. Produced by LAMDA graduates Mischief Theatre, the show has had successful runs at the Old Red Lion in Islington, Trafalgar Studios, and in Edinburgh; now it's made it all the way to the West End. Amid all the chatter about the overbearing West End dominance of jukebox musicals and film spin-offs, it's cheering to see a dynamic young company land slap-bang in the middle of Theatreland.The show is a farcical play-within-a-play. Cornley Polytechnic Drama Society are mounting a production of a hoary old sub-'Mousetrap' mystery called 'The Murder at Haversham Manor'. From the first moment, in which a hapless stage manager attempts to secure a collapsing mantelpiece, we suspect that things are not going to go to plan. And that, indeed, is the case, as the production shudders painfully into chaos, taking in everything from dropped lines to disintegrating sets, intra-cast fighting, technical malfunctions of the highest order, and an unexpectedly resuscitated corpse.The show sits in a fine tradition of British slapstick, and of plays about theatrical blunders: its debt to Michael Frayn's hilarious 'Noises Off', about the gradual disintegration of a touring rep production, is considerable. This is, to be fair, acknowledged by the play's marketing, which calls it — correctly — '"Fawlty Towers" meets "Noises Off"'. But the trouble is that anyone who has seen, and loved, 'Noises Off', is likely to find the comparison unfavourable
Buy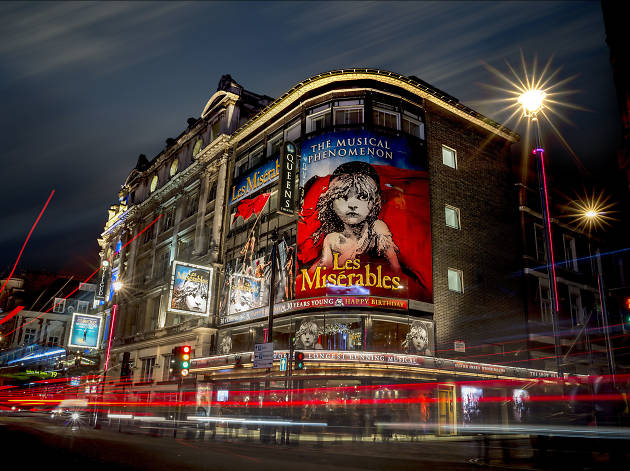 Les Misérables
Well here's an interesting question: is this production of 'Les Misérables' a continuation of the longest-running musical production of all time, following several months' hiatus while its home the Queen's Theatre underwent some much-needed maintainance work? Or it is effectively a new show? It seems super-producer Cameron Mackintosh is pretty much trying to have his cake and eat it: to all intents and purposes this is a new production of the epic Victor Hugo adaptation, first directed by Laurence Connor as a touring incarnation of the show in 2009. It's since been rolled out globally, with London the last place in the world that you could see Trevor Nunn's original RSC production, which finally closed in July 2019, taking the iconic revolve with it. Connor's version is informed by Nunn's, but not Nunn's; nobody seems entirely sure why Mackintosh felt the need to change it, not least Nunn, who has been vocally pissed off at the whole affair. But the artwork and the 'brand' remain consistant, and it's the same basic idea and musical arrangements; bemusing at the entire thing is, we won't begrudge 'Les Mis' one more day – or indeed, another 35 years.
Buy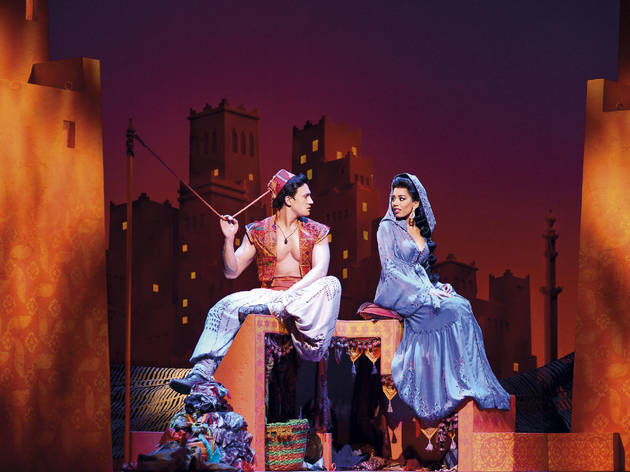 Aladdin review
They don't really have pantomimes in the US, which may explain why the creatives behind this hit Broadway adaptation of Disney's 'Aladdin' made a pantomime, probably without realising. There's no Widow Twankey or Wishee Washee, but Alan Menken's musical gives you the same things as a decent British panto 'Aladdin': lavish set pieces (designer Bob Crowley has done some impressive things); campy, knowing, fourth wall-breaking humour; songs (obvs); a magic carpet sequence; a dull hero (Dean John-Wilson's prominent man-cleavage is the most memorable bit of his performance); a ludicrously OTT villain (Don Gallagher's Jafar laps up the boos at curtain call); and a scene-stealing dame (more later). It's well done, but talk about selling coals to Newcastle: the humour hits the spot with Howard Ashman's dry lyrics, but it lacks the inspired madness of, say, the Hackney Empire panto. Alongside the other big West End Disney musical, Julie Taymor's 'The Lion King', it struggles to establish a distinct, theatrical identity. And my mind boggled at how the diverse, largely British cast has had bland American accents foisted upon them to play Middle Eastern characters. One decision producers won't be regretting is importing star of the Broadway show Trevor Dion Nicholas as Genie. The role could have been something of a poisoned, er, lamp, given Robin Williams's iconic turn in the 1992 film. But glitter-doused Nicholas makes it his own with a kinetic mix of fabulousness and physicality. He
Buy
The best theatre in London
Discover more theatre in London