The roots of Christopher Guest's 'Family Tree'
The creator of 'This Is Spinal Tap' and general, all-round comedy genius has finally written a TV show. The writers and cast tell us what to expect
By Phil Harrison Sun Jul 14 2013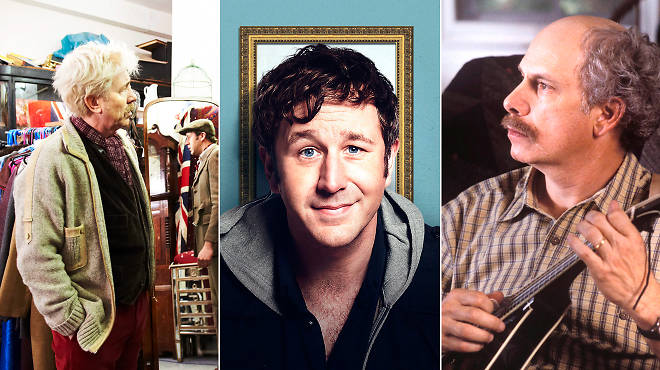 Christopher Guest is the writer and creator of 'Family Tree'
'I began by looking in boxes I'd been given when my dad died. "Family Tree" is fictional, but I guess there are parallels in finding things in my family that are left turns and surprises. Chris O'Dowd's character, Tom, inherits this box from his great aunt.
'There's no script and nothing for an actor to read when they come in. I chat with them for half an hour and I get a sense of them. I can't explain what I'm looking for, I just make a decision based on that. And Chris was perfect – funny, smart and loose. But it was a leap of faith, as it was with Tom Bennett: they're just ridiculously funny together. They play the opposite ends of the spectrum in terms of their intelligence and energies.
'I don't watch television. I don't know why but this comes as a shock to people and they're actually offended in some way. Some reporter asked "Was this a movie you couldn't get made?" I found that incredibly rude. We thought this was perfect for TV, because it lays out this potentially never-ending search. There's no way it would be finished. I mean, it would end when people said "Please don't do this any more…"'
'Family Tree' starts Tuesday July 16, 10pm, BBC2.
This feels like a very new venture for Guest. Not only is 'Family Tree' his first TV project, but it's more plot-heavy and open-ended than his film work: the box of family treasures given to laconic lost soul Tom Chadwick (Chris O'Dowd) could be the passport to as much digression, misadventure and silliness as Guest and the cast fancy, as Tom follows his familial trail through Britain and America.
Even if this opening episode feels slightly low-key, it seems reasonable to assume that we're in safe comedic hands.
See our review of 'Family Tree'
---
The latest TV features on Time Out
Take a look at our guide to TV this week