The roots of Christopher Guest's 'Family Tree'
The creator of 'This Is Spinal Tap' and general, all-round comedy genius has finally written a TV show. The writers and cast tell us what to expect
By Phil Harrison Sun Jul 14 2013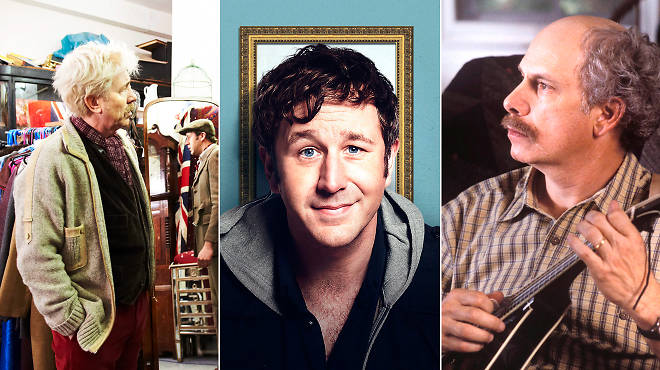 Chris O'Dowd plays Tom Chadwick in 'Family Tree'
'Tom's had a tough time. His girlfriend's left him and he's lost his job. He discovers a box of goodies left by a relative he can't remember meeting. It piques his interest and he goes looking into his roots. It's a distraction from the mundane and from crying alone in the bath.
'I found Christopher Guest very intimidating, because I'm such a fan. I remember him saying to me "A lot of the work is about listening." I was going "Yeah, yeah." And he said "Listening without feeling like you have to say 'yeah' all the time" – which I thought was very comical. Improv is really just about being exactly in the moment. There's no point being intimidated by it.
'I've been surprised by how un-punchliney it is. Sometimes I don't feel like we're even trying to be funny. Maybe it just isn't funny! I wish I could tell you that I know for certain that won't be the case, but I really don't! As a student, I lived in the kind of digs where we had "This Is Spinal Tap" on in the background all the time. I have loads of favourite "…Tap" scenes, but I love the detailed stuff, like when they're doing an interview and they both have STDs on their mouth and nobody ever mentions it.'
'Family Tree' starts Tuesday July 16, 10pm, BBC2.
This feels like a very new venture for Guest. Not only is 'Family Tree' his first TV project, but it's more plot-heavy and open-ended than his film work: the box of family treasures given to laconic lost soul Tom Chadwick (Chris O'Dowd) could be the passport to as much digression, misadventure and silliness as Guest and the cast fancy, as Tom follows his familial trail through Britain and America.
Even if this opening episode feels slightly low-key, it seems reasonable to assume that we're in safe comedic hands.
See our review of 'Family Tree'
---
The latest TV features on Time Out
Take a look at our guide to TV this week