The roots of Christopher Guest's 'Family Tree'
The creator of 'This Is Spinal Tap' and general, all-round comedy genius has finally written a TV show. The writers and cast tell us what to expect
By Phil Harrison Sun Jul 14 2013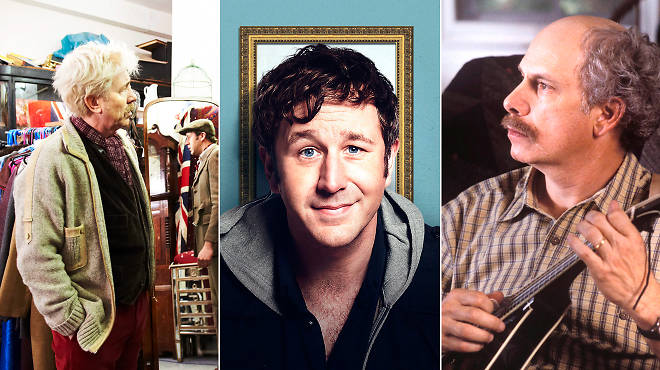 Tom Bennett plays Pete Stupples in 'Family Tree'
'Pete's a sort of loveable prick. He's a bit of a dick, but he stops short of being a twat. He's the sort of bloke who looks at "The Only Way Is Essex" and says "I wanna look like that." He's Tom's best mate and along for the ride. Pete's not overly worried about his own genealogy. For him, it's a jolly. He's like a dog. As long as he's fed and watered, and someone takes him out for a walk every so often, he loves it.
'Christopher Guest was the first person to do improvisation on film well, because he cast well. I'd seen all of his films before I'd ever met him, and he's my heroes' hero, never mind my hero. But the flipside of that is that, while it is intimidating, you can trust in the fact Christopher Guest – the godfather of improv – has entrusted it to you.
'Also, it plays into my hands that Pete's an idiot. I don't need to know stuff, and I can get words wrong. If they want Pete to tell a joke, I can start to tell a joke and get it wrong. Because these are all things that were written into the character to start with.'
'Family Tree' starts Tuesday July 16, 10pm, BBC2.
This feels like a very new venture for Guest. Not only is 'Family Tree' his first TV project, but it's more plot-heavy and open-ended than his film work: the box of family treasures given to laconic lost soul Tom Chadwick (Chris O'Dowd) could be the passport to as much digression, misadventure and silliness as Guest and the cast fancy, as Tom follows his familial trail through Britain and America.
Even if this opening episode feels slightly low-key, it seems reasonable to assume that we're in safe comedic hands.
See our review of 'Family Tree'
---
The latest TV features on Time Out
Take a look at our guide to TV this week