Ten best Irish whiskey bottles: Top picks for St. Patrick's Day
Forget watery, green-hued beers: High-minded boozehound David Wondrich—author of seminal cocktail tome Imbibe!—gives TONY a rundown of the best Irish whiskeys.
By Caitlin Griffith Tue Mar 12 2013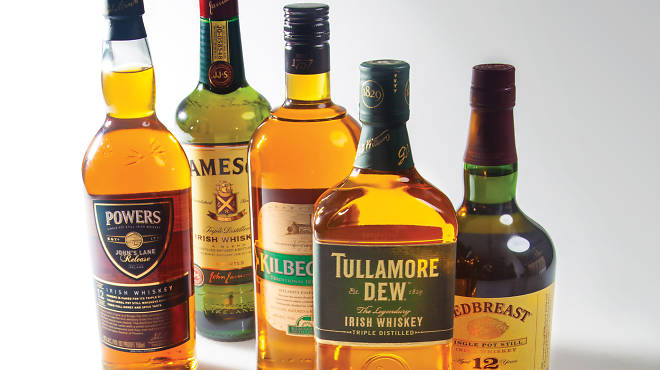 Break out of the Guinness rut this St. Patrick's Day—with a slug of Irish whiskey—not, however, in the form of a car bomb. Drinks enthusiast David Wondrich, cocktail columnist for Esquire, ranks his favorite bottles of the Emerald Isle import. From affordable to blowout, light to rich, these selections of the best Irish whiskey offer a range of price points and flavor profiles.
RECOMMENDED: St.Patrick's Day guide
Photograph: Noffar Gat
Tullamore Dew Irish Whiskey
"This bottle falls somewhere in between Jameson and Powers—beefier than the Jameson, it is less so than the Powers, and is quite good." Available at Astor Wine & Spirits, 399 Lafayette St at 4th St (212-674-7500). 750ml $22.99.
You might also like
---
Users say
You would put standard jameson here but no bushmills black bush... shame on you.
A friend offered me a shot of Tellemore Dew. It was a most smooth whiskey, with a pleasant aftertaste. Far outshines the old jameson, despite his adventures!