Hanukkah 2012 events: Parties, shows and things to do on Hanukkah
There's more to Hanukkah 2012 than just candles and fried food. Mark the Jewish Festival of Lights with Broadway, beer and more.
By Lilit Marcus and TONY staff Tue Dec 4 2012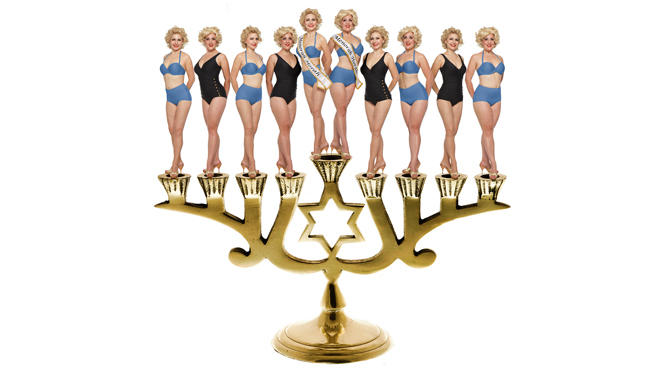 Menorah Horah Photograph: Clint Hild
This year, Hanukkah 2012 doesn't overlap with that other well-known December holiday, Christmas: It takes place from sundown on December 8 until sundown on December 16, giving you eight days full of music, latkes, dreidels, booze, burlesque and some stale gelt (chocolate coins) left over from last year. Here's where to celebrate.
Price band: 1/4
Critics choice
The Jewish Museum, housed in the 1908 Warburg Mansion, contains a fascinating collection of more than 28,000 works of art, artifacts and media installations. The two-floor permanent exhibition, "Culture and Continuity: The Jewish Journey," examines how Judaism has survived and explores various Jewish identities throughout history. There is also a permanent exhibit specifically for children: The Café Weissman serves contemporary kosher fare.