The 11 best restaurants in Addison
From quick bites to gourmet banquets, here's our pick of the best restaurants in Addison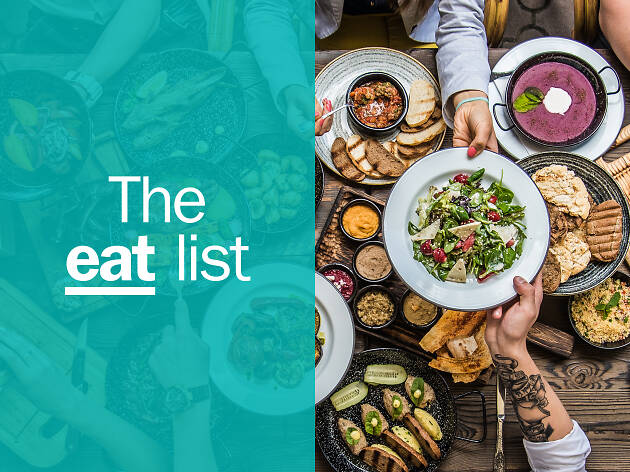 A hop, skip and brief drive west of Chicago will land you in a village with so much astounding Italian influence, you'd think you were in Italy. Addison, Illinois is not only home to many of the Midwest's Italian-American immigrants, but is also officially declared as the sister city of Triggiano, Italy. Though the village boasts some of the most authentic Italian-inspired restaurants, it is also home to some of the best hole-in-the wall gems outside of Chicago. Don't be mistaken, there's more to Addison than just pastas, pizzas, and cannolis. Fuhgettabout what you know and explore the wide array of restaurants, parlors and sandwich joints Addison has to offer.
Best restaurants in Addison
1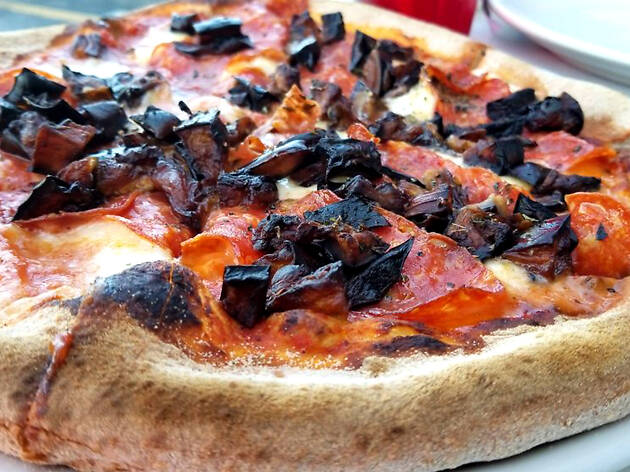 Photograph: Courtesy Yelp/Lalo B.
What is it? A cozy neighborhood spot with tasty, wood-fired pizzas.
Why go? If you drive by early enough, you can catch the owner, Elio, chopping away at wooden logs in the back of his restaurant with his axe. Those same logs will fire up the custom-made brick oven that cooks the most authentic Neapolitan pizza outside of Chicago. Elio Pizza on Fire serves over 30 types of Neapolitan pizza; the Capricciosa is a local favorite; topped with ham, artichoke hearts, mushrooms, olives and mozzarella.
Price: Average
2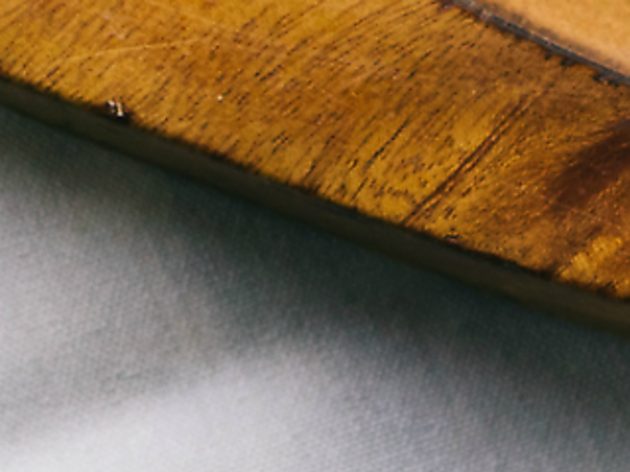 What is it? At Rio's Peruvian restaurant, you can explore South American cuisine without ever leaving the state.
Why go? No need to book a flight for a taste of what South America has to offer. Right in the heart of Addison, Rio's offers a contemporary take on classic dishes from Peru, Argentina and Brazil. The variety available gives patrons a chance to taste a bit of all, or to simply stick to the theme of one country. Regardless of destination, the cheese and meat-filled tater tots are a must have.
Price: Pricey
3
yelp
What is it? This casual spot serves genuine Italian subs and cold cuts the Italian way.
Why go? It's a rite of passage to stop in Serino's Italian Deli while visiting Addison. Known as a popular lunch spot, Serino's offers an assortment of sandwiches and paninis for breakfast and dinner too. This spot is notorious for more than just sandwiches; it's the only place in Addison where diners can enjoy a Napoli-style pizza alongside a hot burrito. Create your perfect sandwich at home with deli meats and loaves to go.
Price: Bargain
4
yelp
What is it? Indulge in customizable bowls and grilled meats at this fast-casual Mediterranean-style spot.
Why go? Though not in the dictionary, Middleterranean is a word used to describe a mix between Middle Eastern and Mediterranean – and that's exactly what you'll get at Middleterranean. Travel along a menu that highlights Greece with Greek-style fries or something more Middle Eastern, like the chicken shawerma pita. Can't decide? The customizable Halal-style bowls make Middleterranean the popular way to go.
Price: Bargain
5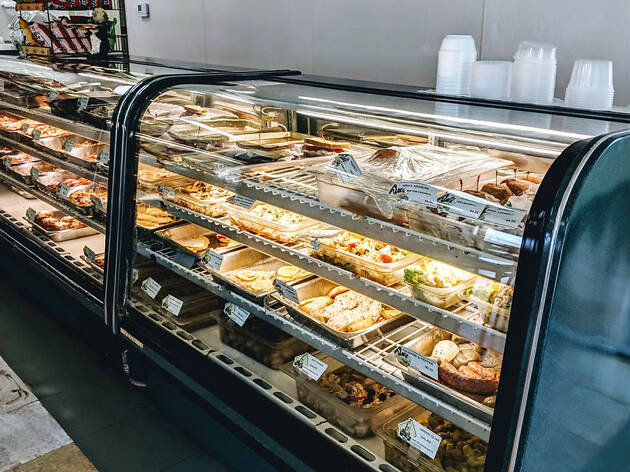 Photograph: Courtesy Yelp/Mark D.
What is it? This deli is your one-stop shop for a comprehensive taste of Italy.
Why go? This quaint deli shop has all of Italy under one roof. Mario's will have you breathing heavy if you challenge yourself to their meat lasagna; the lasagna is layers upon layers of meat and cheese as high as the Leaning Tower of Pisa. Vegetarians can get in on the action too with the eggplant version of Mario's lasagna. Like most Italian deli shops, diners can also enjoy other classics such as roast beef sandwiches, Italian sausages and cannolis.
Price: Bargain
6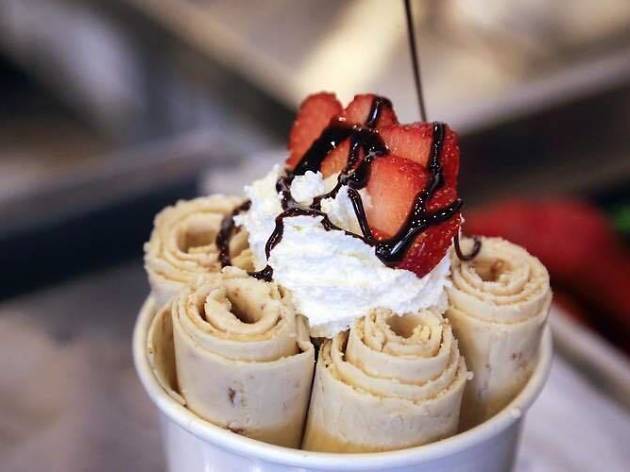 © Tasty Chill
What is it? Formerly Tasty Freeze, these gourmet ice cream experts moved to nearby Orland Park and underwent a slight name change.
Why go? Thanks to their speedy nitrogen freezing process, you can completely customise your icy treat from scratch on any visit to Tasty Chill. They also specialise in Thai rolled ice cream, which you can watch being created right in front of your eyes.
Price: Bargain
7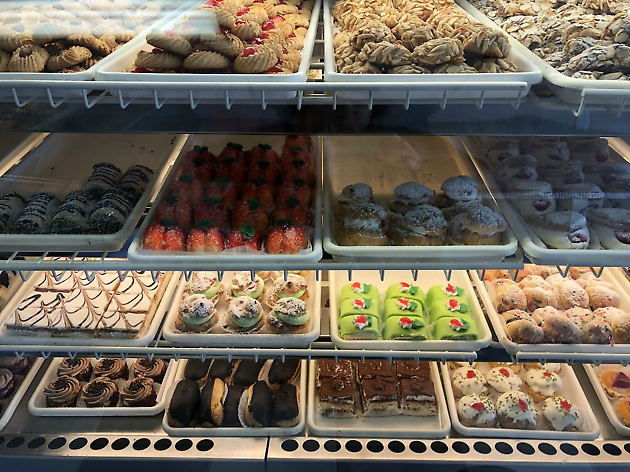 What is it? Enjoy old-school Italian hospitality and cakes at this mom and pop bakery.
Why go? Italian Bakery is the epitome of the ultimate picturesque mom and pop shop in Addison. As the simple name suggests, it's simply an Italian bakery. When you head over to pick up their famous cannoli pie, make sure you bring cash, because that's the only form of payment they accept. This Italian dessert shop is far from fancy, but don't let that deter you from their authentic Italian cookies and rum-soaked cakes.
Price: Bargain
8
yelp
Scarpetta Restaurant and Bar
What is it? Scarpetta's Italian restaurants brings the modern flare of downtown Chicago to suburban Addison.
Why go? Scarpetta's prides itself on pasta imported from Italy; with their rigatoni capesante at the forefront of popularity. The dish is a clash of rigatoni with sea scallops, dressed in a vodka cream sauce and topped with roasted spinach. Those on a date can enjoy some of the Italian classics as a shareable plate – meatballs, burrata, baked clams and more.
Price: Pricey
9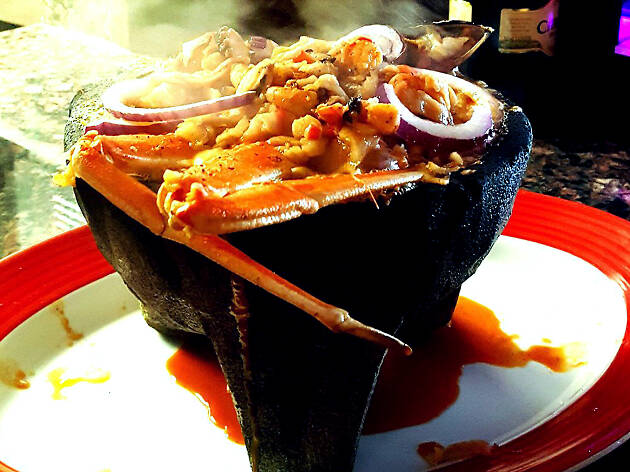 Photograph: Courtesy Yelp/Amada's Mexican & Cuban Cafe
Amada's Mexican and Cuban Café
What is it? Take a dip into the gulf and enjoy south of the border seafood at this cute cafe.
Why go? Amada's Mexican and Cuban Café manages to stand out in an area dominated by Italian cuisine. Though Mexican and Cuban are both in the name, it's really the seafood that reels patrons back. Aside from steak tacos and classic Cuban sandwiches, Amada's whole-grilled red snapper in garlic and butter sauce give diners an authentic taste of the gulf. Many of the dishes are spicy, so be prepared.
Price: Average
10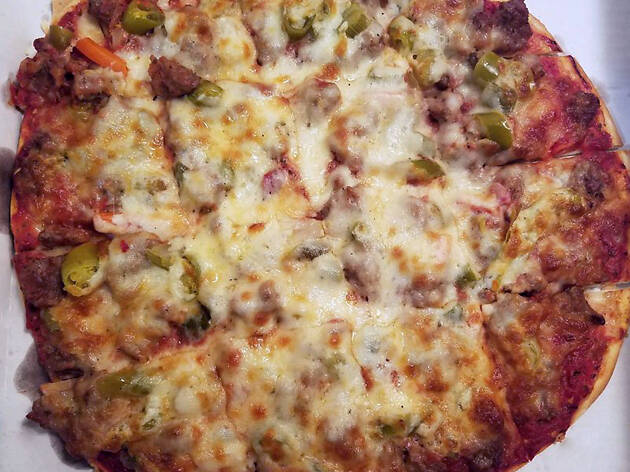 Photograph: Courtesy Yelp/Alyssa S.
What is it? Authentic, Chicago-style pizza to share with friends.
Why go? Sometimes, you just crave some classic, no-frills pizza. Since 1957, Nardi's has been serving up slices of the real deal. Thin, crispy, and loaded high with toppings, tavern-style thin crust is sociable pizza that is cut into squares and meant to be shared with friends and family. Residents of Addison and nearby suburbs get an authentic taste of Chicago without having to drive into the city.
Price: Bargain
What is it? Delicious, spicy Thai food for the adventurous diner.
Why go? No need to travel far East for a taste of Thailand. Subdragon 111 transports you to Bangkok with chicken satay skewers, dripping with peanut sauce and the crispy duck basil dish. Those less adventurous can stick with the classic pad Thai dishes that make Thai cuisine so trendy. Subdragon is hidden away in a shopping center on Lake Street, so make sure you keep a keen eye when stopping in.
Price: Average
Discover Time Out Market: the best of the city under one roof