Day 2 of ACL 2017 is in the books, and we've got the sore feet to prove it. The fest was noticeably more crowded on Saturday than it was on Friday as throngs of attendees lined up early for front-row access to headliners Red Hot Chili Peppers and Chance the Rapper. But there was plenty that happened before their sets: Soul rocker Benjamin Booker's raspy voice awed the crowd at the Miller Lite stage, country fans got their fix with Cody Jinks and Luke Combs, Ice Cube made dreams come true by performing "It was a Good Day," and there was that epic Tom Petty tribute. To narrow it all down, here are our favorite moments from Day 2 of ACL.
1. A$AP Ferg brought a (talented) fan up on stage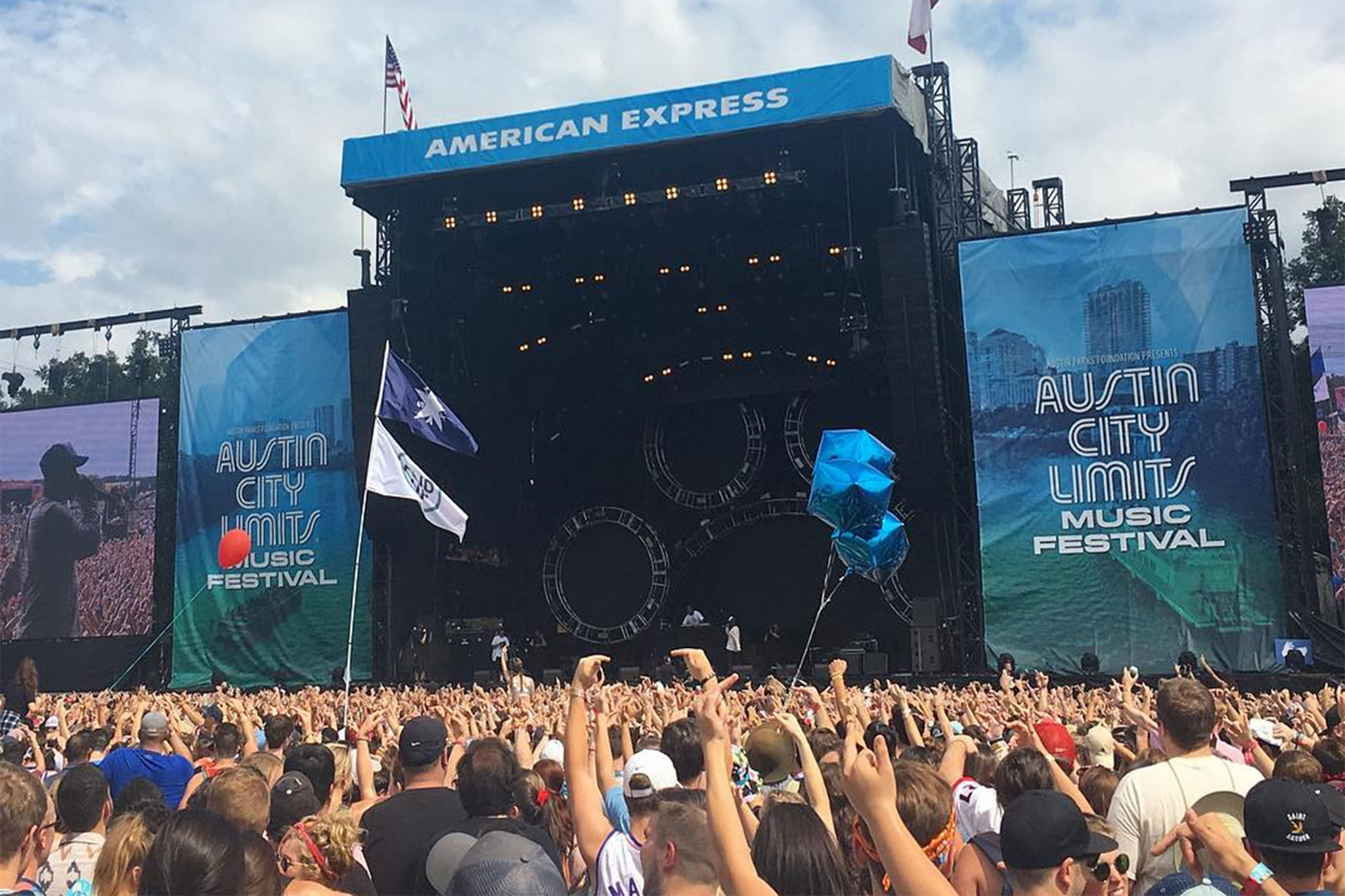 A$AP Ferg sure knew how to set the tone for Day 2. Amping up the crowd between every song, the consummate showman progressively called for crowd surfers, mosh pits and general mayhem. After seeing a particularly talented breakdancer in said mosh pit, he invited the man up on stage—well worth it, as the dude proceeded to backflip and somersault his way across the stage (including over a crouching A$AP Ferg) to thunderous cheers. It's always hit-or-miss when an artist brings a fan up, but in this case, it was a home run.
2. That much-needed cloud cover
Yes, it was still hot. Yes, sweat seemed to drip from every pore as we walked to the park, stood in the security line, hustled our way through the crowds and tried to find shade wherever possible. But the day's clouds that rolled in around 4pm were a welcome respite from Friday's direct, blazing sun, and it seemed to keep everyone at least 5 degrees cooler. And hey, every little bit counts.
3. Thundercat
Over in the Tito's tent, hoards of Thundercat fans packed inside to hear the eclectic soul/jazz fusion/electronic/pick-a-genre, any-genre artist jam out with his talented crew. There is no sound quite like lead singer Stephen Bruner's dissonant-yet-smooth vocals, and he brought a fresh style to ACL amidst a lineup of rappers, DJs and rockers. "Are you ready to go down the rabbit hole?" he asked at the beginning of his set, and as the funk started creeping in, the audience collectively decided that yes, yes we were.
4. The Tom Petty tribute—complete with parachuters
It was a beautiful sight: at a little after 7pm, as stages across the park were transitioning between acts, the sound of Tom Petty's Free Fallin' filled the air. Footage from Tom Petty and the Heartbreakers' 2006 ACL show began playing on each stage's screen, quickly followed by gasps and fingers pointed at the sky. A handful of parachuters—some with sparklers trailing behind them—circled above us as they (free) fell down towards the festival. It was a rare moment when the entire festival seemed to be focused on one thing in unity—kudos, ACL, for making us all tear up a little bit.
5. Chance the Rapper took us to church
Chance can do no wrong in our eyes, and last night's gospel-fueled, pyrotechnic-laden show was one of ACL 2017's highlights so far. Can we talk about how Chance essentially had a gospel choir pump up the audience? And that it actually worked? And that there were fireworks and flames and flashing lights but Chance still remained down to earth and humble, asking over and over "How come there are so many of you here? You can't be all here to see me"? With a set list that catered to old and new fans alike and a die-hard crowd screaming every lyric back to him, it was an electrifying way to end the night.
Read our Day 1 recap here, and check out the rest of our guide to ACL 2017.