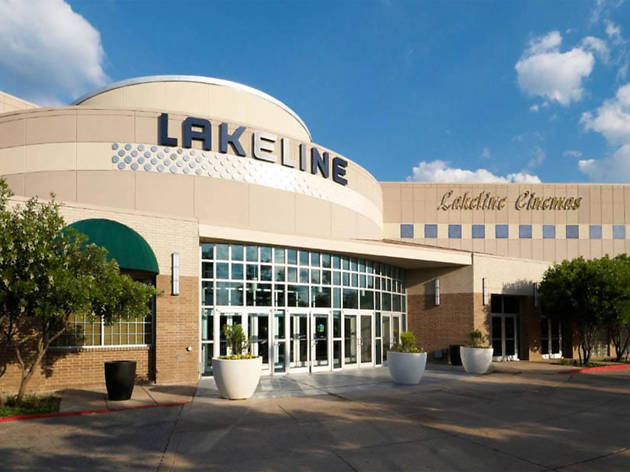 If you're looking for a more traditional ATX cinema setup (in other words: not Alamo Drafthouse) but still want to be able to enjoy the movie with an adult libation in hand, the newly renovated AMC in super-north Austin (technically Cedar Park) at Lakeline Mall is a good bet. The new digs include 10 wall-to-wall screens showing all the current studio films, power recliners and an expanded food menu and full bar (though there's no auditorium wait service).
Venue name:
AMC Lakeline 9
Contact:
Address:
11200 Lakeline Mall Blvd
Cedar Park
78613

Do you own this business?
Spoiler alert: You do know that pro wrestling is fake, right? Don't want to crush any dreams here. The boastful, performative nature of WWE, spiked with mini dramas and constant role-playing, becomes the lingua franca of an atypical household in F...

Read more

It's déjà vu as the life-affirming hit French comedy-drama The Intouchables, the true story of a bromance between a wealthy quadriplegic man and his black live-in nurse from the projects, gets the Hollywood treatment. This really is an incredibly ...

Read more

The first Happy Death Day, a Groundhog Day–infused slasher flick about a blasé sorority mean girl who must relive her murder over and over again until she solves it, felt like a pendulum swing back to the snarky era of Scream. (Elsewhere, horror i...

Read more

Thought we'd reached peak Spider-Man? Think again. After what seems like umpteen movie versions, here's one that embraces the most out-there elements of Spider-Man lore and forges something new from them. Yes, it rips through yet more origin stori...

Read more

Strip away its poppy Viking folklore and state-of-the-art animation and the How to Train Your Dragon franchise has always boiled down satisfyingly to a simple riff on a Black Stallion–like tale of a boy and his scaly pal. So the prospect of Berk v...

Read more

Moviemaking juggernaut James Cameron doesn't do boring. Loud? Sure. Epic? Definitely. Groundbreaking? Invariably. But boring? Never. But this enervating science-fiction blockbuster that he co-wrote and produced for director Robert Rodriguez (Rodri...

Read more

Five years and two spin-off movies later, writer-producers Phil Lord and Chris Miller return to Bricksburg for a bigger, louder and brasher second Lego installment. But while it maintains the same level of playfulness, it doesn't quite capture the...

Read more