The best ice cream in Austin
From our favorite ice cream truck to authentic gelato, here's where to find the best ice cream Austin has to offer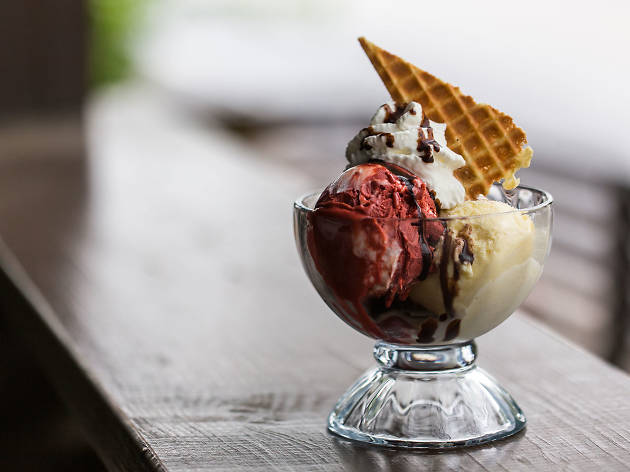 In a city where the temperature is known to hit triple digits for a majority of the summer, the best ice cream in Austin is more than simply delicious: it's the key to our survival (along with a few icy cocktails at some of the best bars in Austin). Luckily, Austin offers no shortage of options—and plenty of those are dairy-free, too. So if you're looking for things to do in Austin when that mercury starts to rise, these are the best ice cream spots you need to hit. With their innovative flavors (ice cream infused with craft beer?) and dedication to great local ingredients, they will leave you grateful it's ice cream weather about 11 months out of the year.
Looking for some more dessert options?
There are plenty of places where it just might be worth it to have dessert before dinner.