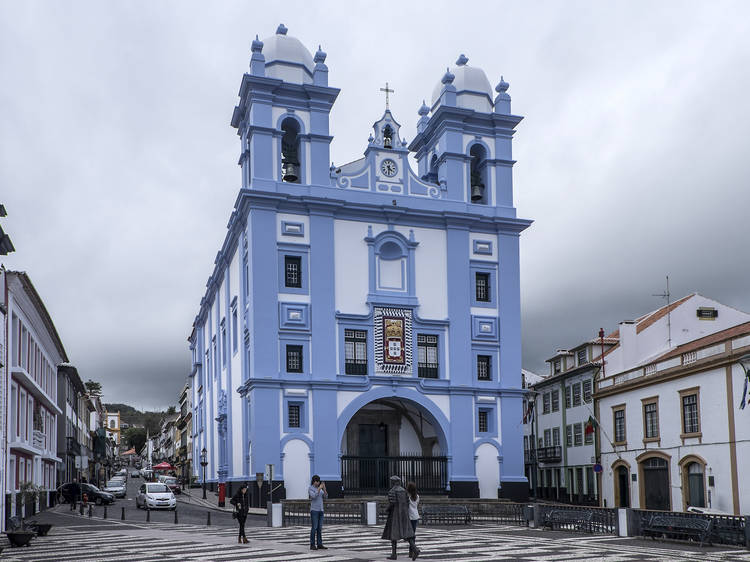 Fotografia: Rui Soares
1.

Walk around Angra do Heroísmo
Suffice to say the city has been a UNESCO World Heritage site since 1983. So go ahead: walk around the cobbled streets, admire the old houses, watch the marina, go up Monte Brasil, and so forth. But add these three must-sees to your list.
Loja Basílio Simões e Irmãos: a time capsule of sorts where you can buy seeds, sweets and teas in bulk. Like a Vida Portuguesa store, but authentic. Located on Rua Direita.
O Forno: a top bakery to try the famous D. Amélia, a very sweet and, how can we put it?, filling, queijada (Portuguese cheesecake).
Jardím Público de Angra: also known as Jardim Duque da Terceira. A classic garden, spread on several levels, next to Angra's Museum and the Alto da Memória, an obelisk erected in honor of King Pedro IV of Portugal's visit to Terceira.