Azores: the best places to visit in São Jorge
It could have been the work of a famous architect, but this island is one of nature's masterpieces. We went discovering São Jorge to tell you everything there is to explore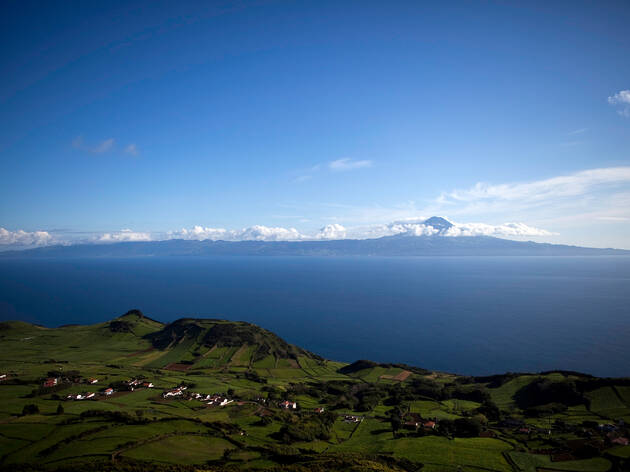 It's the island of trails and extreme sports, of tinned tuna and island cheese (the real queijo da Ilha). But it's also, and perhaps more importantly, a paradise of fajãs, these stretches of land formed by lava on the coasts of the Azores Islands. You don't have a fear of height, we hope?
Azores: the best places to visit in São Jorge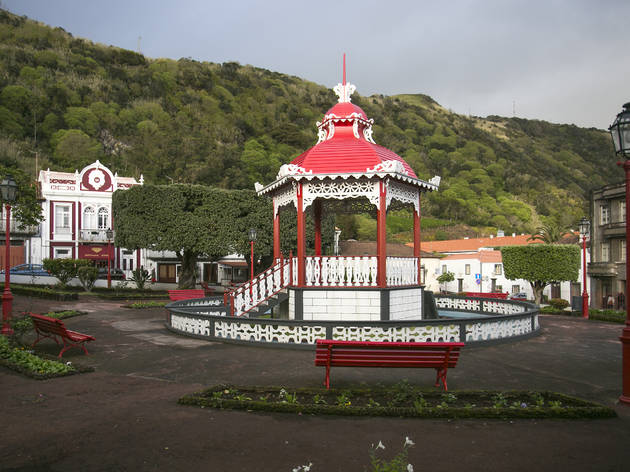 Fotografia: Rui Soares
S. Jorge's capital is a small and welcoming town built around a port. In the centre, you will find one of the country's most beautiful squares: Jardim da Praça da República. A place that looks straight out of a telenovela, with a gorgeous red bandstand and a cage full of birds. Sit down on a bench and and wait for someone to scream "Cut!" and start dismantling the decor.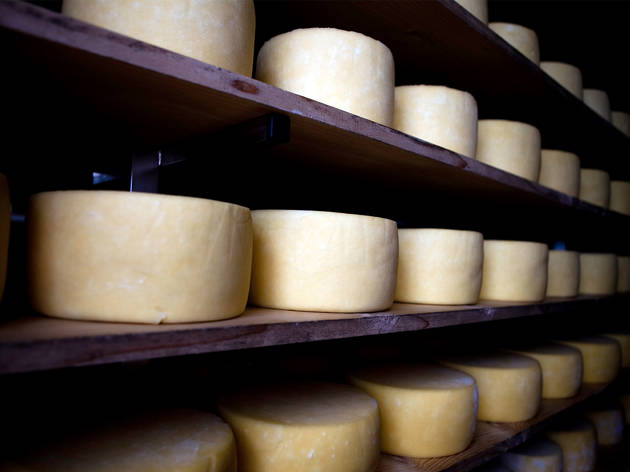 ©Rui Soares
Buy cheese straight from the producer...
One of the things São Jorge is famous for is the cheese that bears its name. There are many places to try it and buy it - you could go from cooperative to cooperative, chewing cheese, even if you're not a mouse. At Lactaçores, where they make the amazing Lourais, you can taste cheeses at various stages of ageing, from a few months to over a year. If you want to bring cheese back to the continent, it is recommended to buy an older one. "They travel better," explains one of the employees. Prices vary depending on whether cheese is sold by the unit or by kilo. Once you get to Beira, on the main street, ask for the Cooperativa dos Queijos. Yes, we know, it's a strange indication to see in a travel guide but trust is: it's the best way to get there.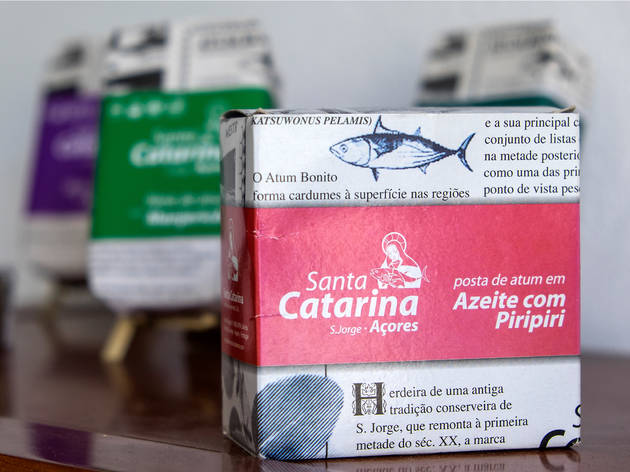 ©Rui Soares
… And the legendary Azores tuna straight from the factory that puts it in the tin
Santa Catarina preserves are among the best you can find here. And sure, you can buy them everywhere, but it's worth going to the factory and purchasing them from the little kiosk near the entrance. They are cheaper and there is more variety - including new recipes, like the fantastic tuna steaks in olive oil with molho cru (a typical sauce made with onion, garlic, parsley and two types of chili peppers). You can also take a guided tour of the factory, but only during the morning shift and by booking in advance.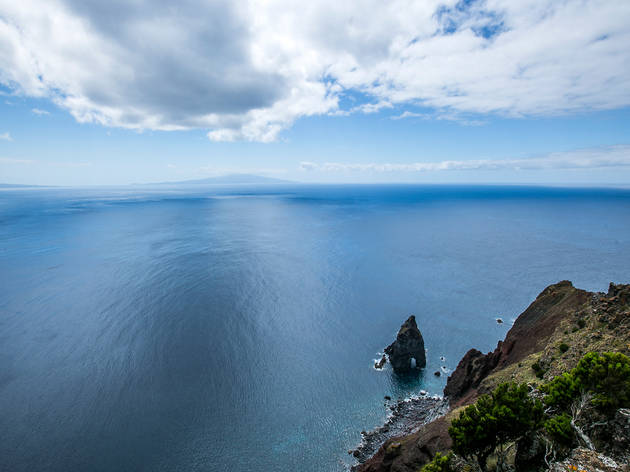 ©Rui Soares
Viewpoint by excellence at São Jorge's westernmost point, Ponta dos Rosais has a bonus: an abandoned lighthouse (mental note: perfect shelter in case of a zombie apocalypse). From there, you can see Pico, Faial, with luck Graciosa and even Flores. Rosais park, on the way to the viewpoint, is a respectable picnic spot.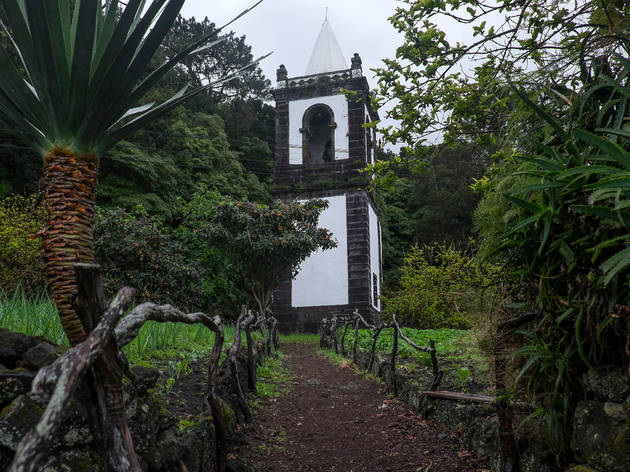 ©Rui Soares
See the Sineira Tower that resisted a volcano eruption
For some reason, the eruption that destroyed the best part of the area left this church tower - and nothing else - intact. You enter through the gate that says "Public Access", next to the sign that says "Private Property". This phantasmagoric proof of the luck/faith/strength of our religious architecture stands between a very well maintained garden (I checked the dragon trees) and a vegetable plot.
At Dulçores, in Ribeira Seca, there are women that spend their days mixing things up. This brilliant pun is meant to indicate the place where the island's typical spice-based cakes are made: anise, pepper, cinnamon and nutmeg are all part of the recipe. A box of six cakes costs 3,20€.
Azores: the best places to visit in São Jorge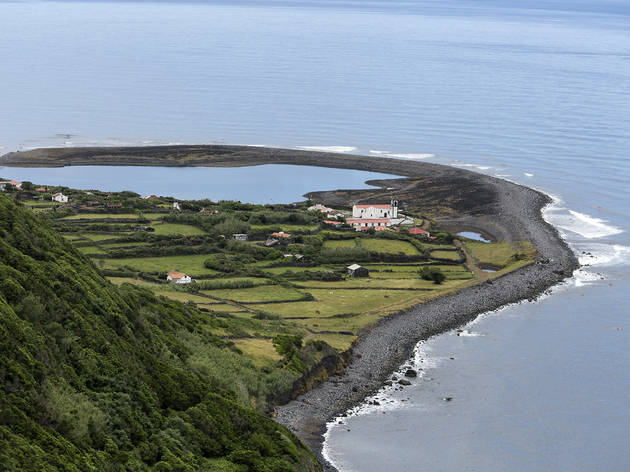 Fotografia: Rui Soares
Fajã da Caldeira de Santo Cristo
It's the rockstar of national fajãs, largely because of its surf - the waves at Caldeira are praised the world over - its clams that can just be picked up right there, and its supposed isolation, which has been very romanticised. There is no road leading there and they say that, in the old days, they only switched on the fajã's generator on Sundays to play the mass on the church's radio. Nowadays there's a surf camp, local accommodation and a lot of tourists, who walk there from Fajã dos Cubres (about an hour) or from Serra do Topo (a more beautiful, longer and harder walk, rewarded with a waterfall along the path).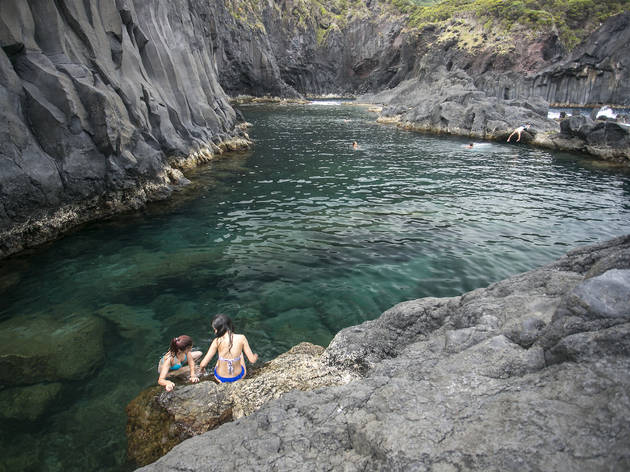 Fotografia: Rui Soares
This is a small fajã that is mostly used as a vacation spot by the inhabitants of the island. And it's easy to understand why: the Poça Simão Dias is one of the most beautiful swimming holes in São Jorge.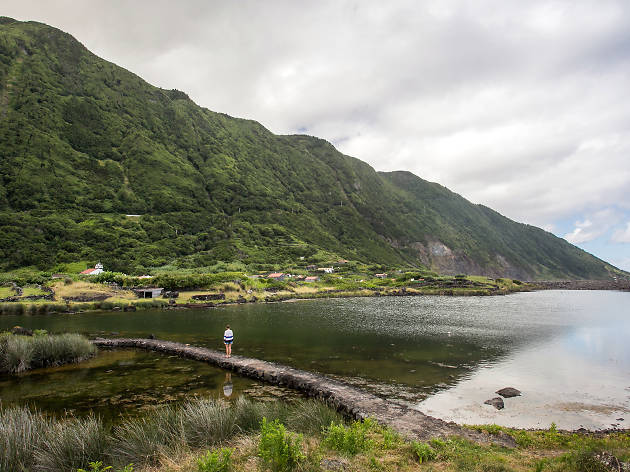 ©Rui Soares
It is famous as the fajã from where people start their walk to Caldeira de Santo Cristo, but Fajã dos Cubres is a lot more than that: it's one of the most gorgeous and exotic fajãs in São Jorge, a paradise for bird watching and the perfect spot for a stroll and a picnic between its little lakes.
It can only be reached by foot, via one of two trails: the north side pathway (atalho do lado Norte) and the Santo António pathway. The "path" takes three hours and takes you to a fajã of 20 houses where the food and other staples are lifted by a cable. You wanted peace and quiet?