Júlia, the desire. Ramon Casas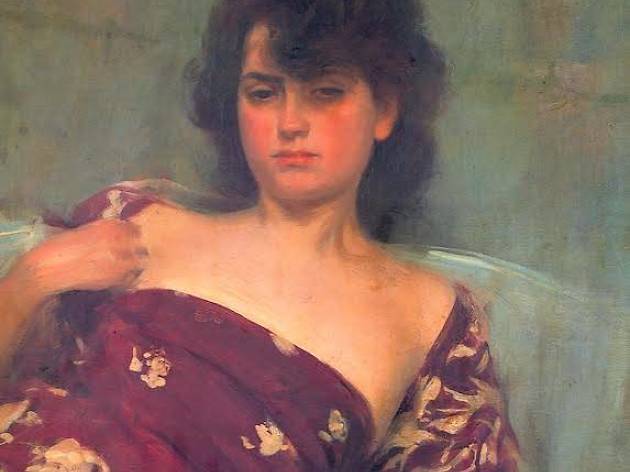 Motivated by the Ramon Casas Year (marking 150 years since the birth of the key modernista artist), the Cercle del Liceu opens the doors of its modernista rooms to the public with a large solo exhibition focused on Júlia Peraire, wife and muse of the painter. The show includes almost 100 pieces including paintings, drawings, letters, documents and photos, next to objects and period furniture. The occasion is doubly unique. It features works not generally accessible to the public, and is staged in the private rooms of the Cercle, which retain the modernista ambience of the first half of the 20th century.
The nucleus of the exhibition is 'La Sargantain' (1907), the most sensual work that Ramon Casas created during his artistic career and which now belongs to the collection of the Cercle del Liceu. Alongside it, you can see dozens of portraits of Júlia created by the painter between 1907 and 1932. The passion of the early years gives way to a more aesthetic vision protagonised by a woman wearing furs and jewels, and on her head pretty hats. While the exhibition is on, the public will have the chance to visit the La Rotonda room. Ramon Casas himself decorated it in 1902 using mahogany, leaded windows and 12 of his large-scale paintings that feature his wife and music as protagonists.