Barcelona Improv Group Improvised Comedy Shows
1/7
2/7
©Olivier Valiente
BIG: Barcelona Improv Group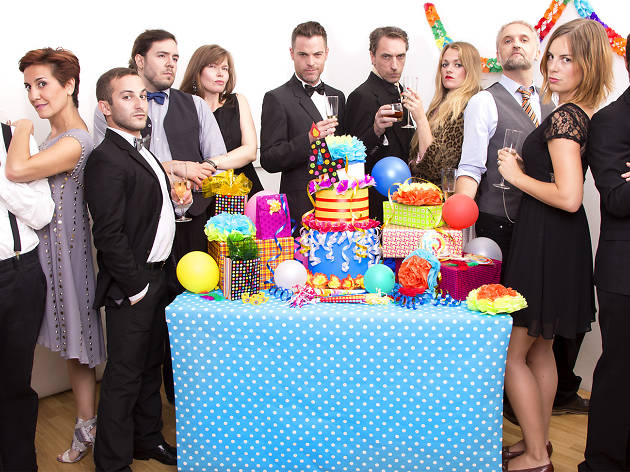 3/7
©Olivier Valiente
4/7
5/7
BIG: Barcelona Improv Group
6/7
Barcelona Improv Group
7/7
©Olivier Valiente
Barcelona Improv Group
BIG took some time off over the summer, but now they're back for a new season of improv at Tinta Roja. It's showtime!
Come see a brand-new show every month from Barcelona's best English comedy group. Every show has a unique theme and is completely unscripted, so you get a whole new experience every time.
Featuring a variety of styles of improv comedy and theatre from their international cast, BIG promises a theatrical experience unlike any other.
Now with season passes! Come see all 11 shows at Tinta Roja for only €90 and you'll get one or more shows every month until July 2016.
Are you ready to crack up? There's no improv comedy show like this to make you LOL the night away.