A Liar's Autobiography: The Untrue Story Of Monty Python's Graham Chapman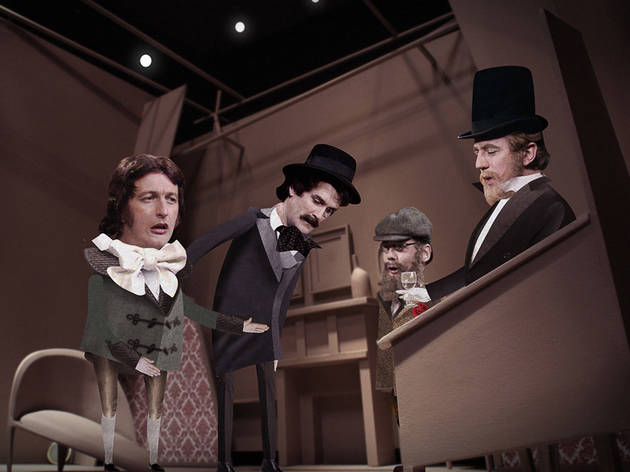 An odd fish, this one – a 3D animated biography of Monty Python member Graham Chapman, based on his own flagrantly unreliable memoir and using tapes of his voice. It makes use of the vocal talents of the surviving Pythons (minus Eric Idle but plus Cameron Diaz) and lots of cartoon cocks. Chapman's life was much more extraordinary than his dufferish screen personality suggested: he trained as a doctor, was alcoholic from early adulthood and had a gay old time of it in London in the 'Monty Python's Flying Circus' period and Los Angeles afterwards, enjoying lots of sex and celebrity pals before dying of cancer in 1989, aged 48.
'A Liar's Autobiography' comprises nearly 20 segments by different animators, deploying wildly differing styles for different stages of Chapman's life, from exuberant sexual experimentation to harrowing detox ordeals. The 3D element adds curiosity value but the varying tones give a patchy feel to the enterprise without adding up to anything as radical as the Pythons' own assault on TV conventions. A cordial tribute to a fascinating chap nonetheless.
Release details
Release date:
Friday October 18 2013
Duration:
85 mins
Cast and crew