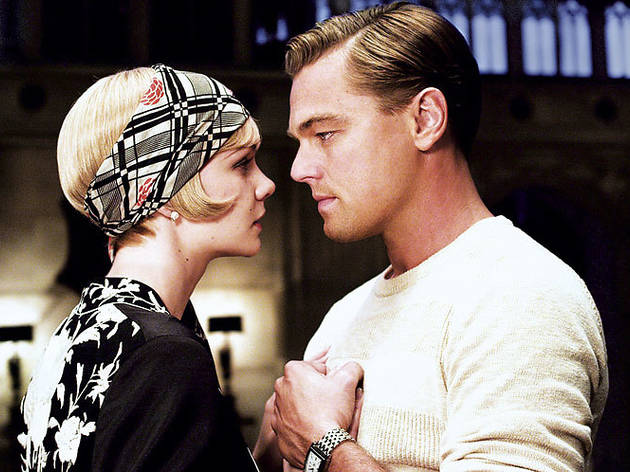 Who is the Great Gatsby?
In the wake of 'Romeo + Juliet' and 'Moulin Rouge!', Baz Luhrmann adapts F. Scott Fitzgerald's 'The Great Gatsby' for the silver screen
"Jay Gatsby sprang from his platonic idea of ​​himself." So wrote F. Scott Fitzgerald around 1925. Just who was that enigmatic individual, master of a marble mansion in West Egg and host to hundreds of opportunists who, every night, would feast on lobster and Moët & Chandon on the grounds of his estate? Nobody knew for certain, but many a rumour circulated among those around him. Some said he was the nephew of Kaiser Wilhelm II, the last king of Prussia. Others, that he'd been a spy for the Germans during the Great War. And during one of these sumptuous sprees of amped-up decadents sweating alcohol on the dance floor without landing one step in the foxtrot, it was even said that he'd killed a man. Ah, the American Dream... Which of these versions of Jay Gatsby was the truth?

Enviable wardrobe
By day he was seen around his estate in a white flannel suit with a silver shirt and gold tie. The tailors of the 1920s could be very extreme, and nothing embarrassed Gatsby. It was whispered that he had the audacity to book in at New York's Plaza Hotel wearing a pink jacket. The star garments in his wardrobe, however, were the tuxedos. In almost all film adaptations of 'The Great Gatsby', there's been a noticeable reluctance to dress him like a penguin. But a formal uniform of dickey and bow tie has never failed. It's what Warner Baxter's sporting in the few images of Herbert Brenon's 'Gatsby' that have survived. Brenon's silent film was shot in 1926, just one year after the publication of the novel. Unfortunately, it's part of that vast catalogue of silent films that today have no remaining copies.

Bowls of booze
'The Great Gatsby' was nearly called 'Trimalchio in West Egg', in reference to that miserable character in Petronius's 'Satyricon' who posed as a relative of Roman aristocracy and threw lavish banquets to impress everyone around. If anyone asked about his origins, Jay Gatsby always showed off a medal given to him at Oxford in his student days. And, just like Trimalchio, he diverted talk of his dark periods with a wide berth. Every night, the kitted-out parishioners of the West Egg mansion enjoyed a full orchestra, enough orchids to fill a dozen greenhouses and, as Nick Carraway noted, 'champagne was served in glasses bigger than finger-bowls'.

The yellow Rolls
You know that Anthony Asquith film with Ingrid Bergman and Rex Harrison, 'The Yellow Rolls-Royce'? Not to worry. We all already have another image in our heads: Robert Redford, in the 1974 Jack Clayton-directed film written by Francis Ford Coppola, looking poker-faced at the immensity of the sea. What happened to Jay Gatsby? Why did he control his guests while looking out from a curtain? Behind that enthusiastic libertine smile he was hiding something that made him miserable. Luckily, in his garage was a convertible Phantom - yellow, bright and powerful. And when he drove it, he let go of all his woes.
Review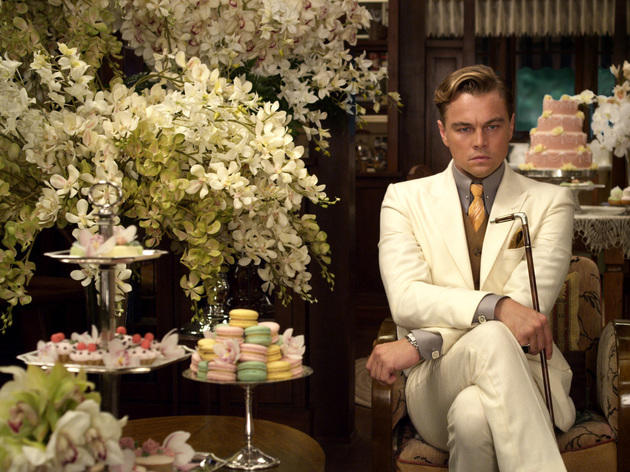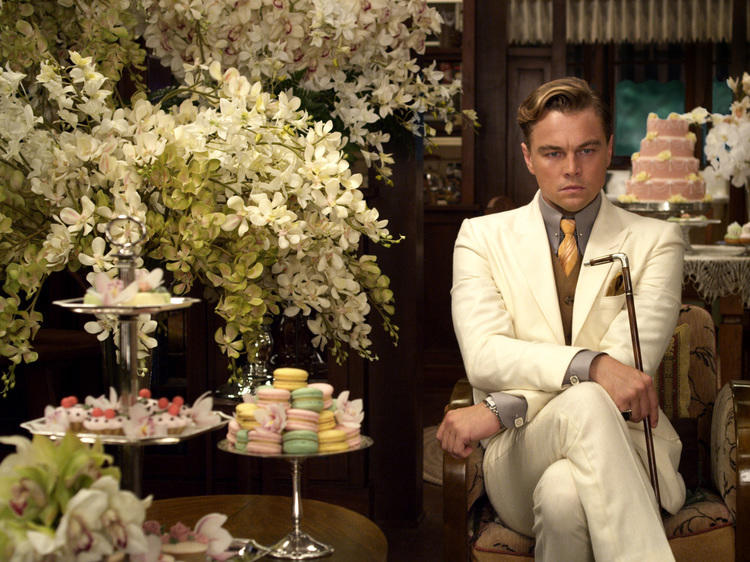 'Romeo + Juliet' and 'Moulin Rouge!' showed us that Australian director Baz Luhrmann can throw a hell of a party. Now, after the epic drabness of 'Australia' he pulls the stereo out of storage and does it again. The best scene in this fast and furious stab at F Scott Fitzgerald's 1925 state-of-the-nation novel comes early, as we gatecrash a wild shindig at the Long Island home of filthy rich Jay Gatsby. Gatsby's wide-eyed poorer neighbour Nick Carraway (Tobey Maguire) cuts through the layers of flappers and frippery and meets his elusive host (Leonardo DiCaprio, never more than an enigma; maybe rightly so) amid the throng on an elevated terrace. The scene is Luhrmann at his best: swirling cameras, mad excess, look-at-me costumes and big musical statements. In case we didn't know that this encounter is momentous, it's cut to the louder-than-loud strains of Gershwin's 'Rhapsody in Blue'. In Luhrmann's world, everything is bigger, noisier, brighter and quicker even than the far-from-humdrum universe of Fitzgerald's story. That's fine when the party's raging, and the scene has some of the heart-thumping, first-meet excitement of the Claire Danes-DiCaprio fishtank moment in 'Romeo + Juliet'. But when the music stops and the lights go up, dawn casts an unflattering glow on the film's quieter, more intimate moments. One of the niggling problems with Luhrmann's film is that it never knows whether it's about the doomed love between Gatsby and Nick's cousin, flighty Southern belle Dais