Churros con chocolate: Tablao flamenco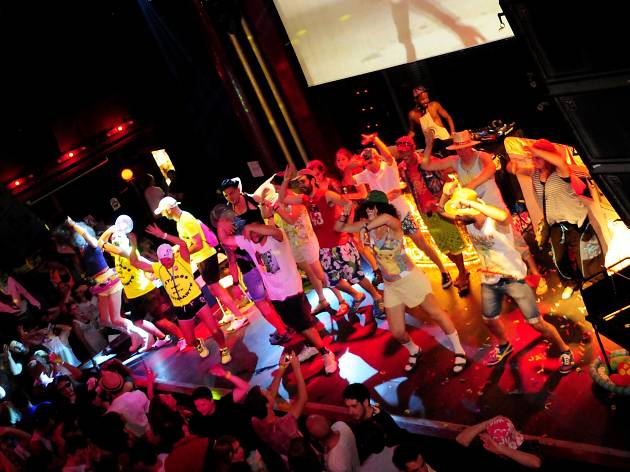 April puts the folk in the churros folks. Why? Well, after hosting theme parties, fairs and big Gypsy weddings, this month they're putting on a flamenco 'tablao', and for the occasion inviting DJs who specialise in the Party Arts, a trio of flamenco singers from Madrid, who will delight you as you snack on your evening churros. Also taking turns at the decks are Little Johny, DJ RJ and Chica Barata and Cheap Son. As always, there will be snacks, gifts, surprises, shows...

And something new: the anti-churros. In La [2], the downstairs room at Apolo, starting at 8pm, TvMnstr and Chicletol will be DJing, and Mesón Candelas get the party going, all trying to make a bigger show than that going on upstairs. All this so the 'churreros' above can have more room to circulate and celebrate. However big Apolo makes their space, the churreros are likely to overflow right into Av. Paral·lel one of these days. And remember: if at 11pm you still want to carry on, join everyone in La [2] for electronic music to help you digest your sweet snacks (DJs are Chica Barata, Hernán Lagos y DJ Dynamische).