MiniGrec 2015: El intrépido viaje de un hombre y un pez ('The intrepid journey of a man and a fish')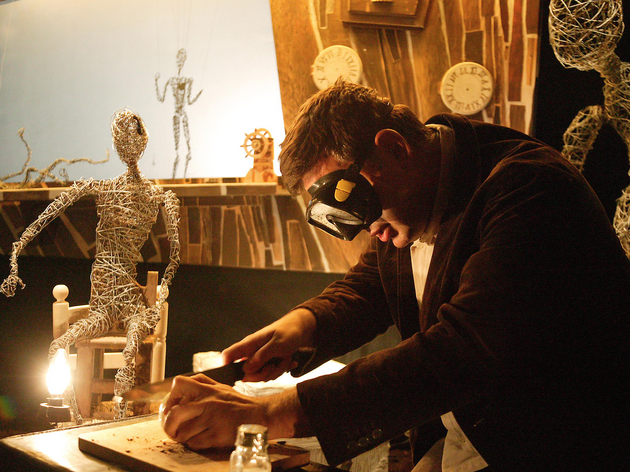 From the Cia. Onírica Mecánica.

The combination of visual worlds and fabulous stories explained by the protagonists of this show that features puppets, shadows and stringed creatures, can captivate children from the very first moment. But it will also take adults in the audience back to some of the best moments in their childhood. So who are the stars of this story? A man and a fish. They travel together wherever they're invited and, by using a range of different objects, they project images and make various fantastic characters appear on the stage; they explain their adventures while creating a land of dreams and poetry from where you'll never want to leave. For children seven and above.