MiniGrec 2016: Opening party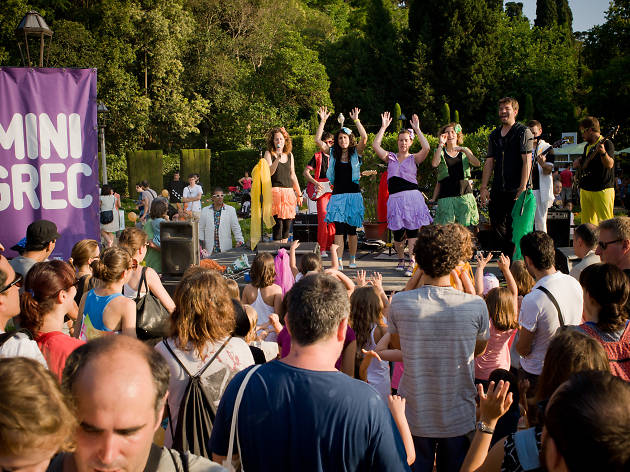 Original idea and production of MiniGrec: Teatre Obligatori and Viu el Teatre, in cooperation with Grec 2016 Festival de Barcelona.

Since it was first organised in 2013, the MiniGrec opening party has become a favourite with Barcelona families. It's not a theatre performance, but you will get information about the family shows on the programme in July. Find out what's on, and what you can't miss in the fun setting of the wonderful world of the circus, the theme of this year's party. The Amargós Rose Garden, that green foyer to the Teatre Grec, is the setting for activities and workshops linked to the circus arts.Y ou'll find a master of ceremonies, live music and entertainment, as well as workshops to learn circus acts and a performance by Sabanni the clown with his magic show. It's an afternoon for the whole family to plan your summer full of stories, adventures and fun.