Barcelona Gipsy Balkan Orchestra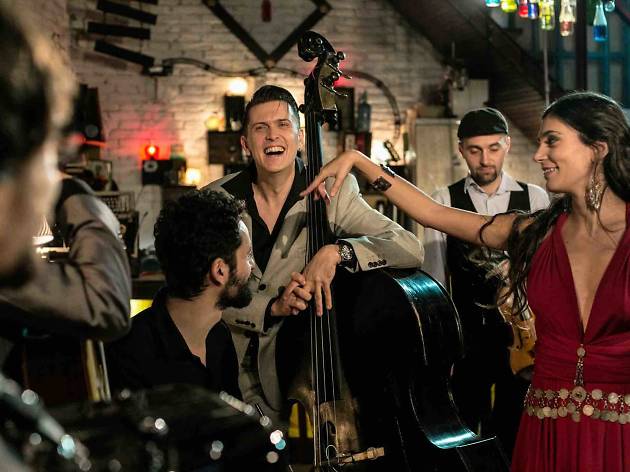 Barcelona Gipsy Balkan Orchestra (BGKO) is the evolution of Barcelona Gipsy Klezmer Orchestra, a group of klezmer and gypsy music from Eastern Europe that has become a top name in Balkan music in Barcelona over the last three years. They started out in Barcelona and have gained an international reputation as well. BGKO's current line-up is Sandra Sangiao (vocals, Catalonia), Mattia Schirosa (accordion), Ivan Kovacevic (double bass, Serbia), Julien Chanal (guitar, France) and Stelios Togias (percussion, Greece), all from the original group, and joining them are Joaquín Gil (clarinet, Málaga) and Oleksandr Sora (violin, Ukraine).

These seven nomadic musicians and passionate explorers of the klezmer and gypsy sounds now extend their inspiration to a wider musical genre, understanding Balkan music as a group of musical traditions and a multi-ethnic culture that goes beyond the confines of geography and is fed by all those historic traditions that once inhabited the area: Ashkenazi and Sephardic Jews, gypsies, Ottomans, Arabs....