Guateque Town Christmas concert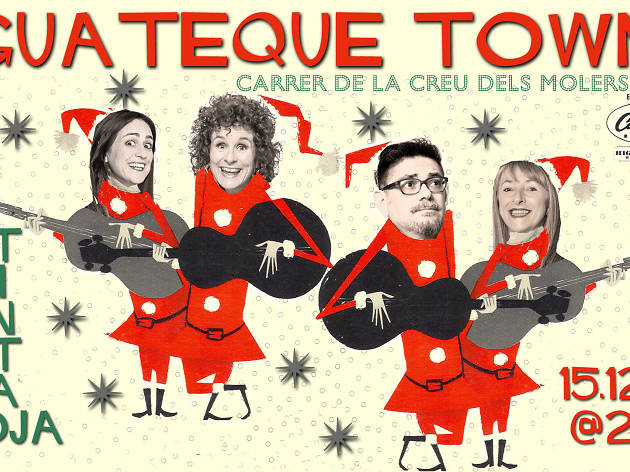 For more than ten years Guateque Town has been winning and breaking hearts in Barcelona with their darkly comic take on life in songs that range from vintage pop, country and swing classics to Tom Waits as well as their own original material, all sung in the sort of close harmony that gives you goosebumps. The multinational band is made up of New Zealander Sarah Davison on vocals, guitar, ukelele, tap shoes, flute and percussion; Liverpudlian Helen Rowson, from the successful Barcelona acapella group Stupendams, on vocals, keyboards, guitar, washboard, spoons and stylophone; Barcelona's very own Larry Magrinyà on guitars; and María Eugenia Araya from Argentina on electric and double bass.

Tonight the whole second half of the show is dedicated to dearly departed and terribly missed musicians David Bowie, Prince, George Michael, Glen Campbell and David Cassidy. And you'll delight in vintage, camp Christmas songs as well.