Praetorian Tower and Roman Circus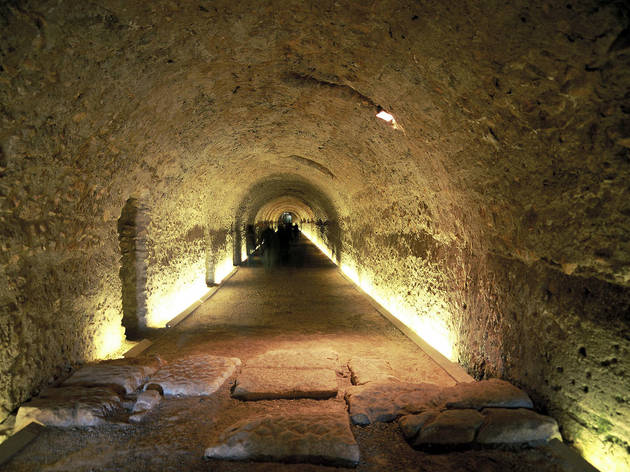 A visit to two of the most important constructions that remain from the Roman period. Firstly the circus, built in the first century AD with an estimated capacity for 30,000 spectators. While a lot of it is now buried under the streets of the city, some of the original construction is still visible. It is connected by underground passageways to the Praetorian tower, which housed the stairs that allowed people to pass from the lower city to the provincial forum, and which, in the sixteenth century, became the palace of the kings of the Crown of Aragon.
Venue name:
Praetorian Tower and Roman Circus
Contact:
Address:
Pl. del Rei - Rambla Vella
Tarragona (Tarragonès)
43003

Opening hours:
Summer: 10am to 9pm. Winter: 10am to 7pm. Open all year on Sundays and public holidays from 10am to 3pm. Open on Mondays from 14th April to 30th September, 10am to 3pm. Closed on Monday during the rest of the year.
Price:
General admission €3.30. A number of discounts and combined admission prices are available.