Heads up! We're working hard to be accurate – but these are unusual times, so please always check before heading out.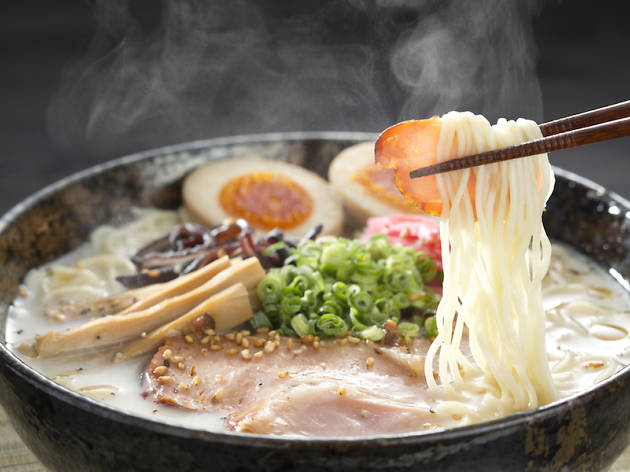 Ramen in Barcelona
Get in on the local ramen boom at these Barcelona restaurants. Chopsticks at the ready!
Not long ago ramen was something only poor university students ate to get by on a study night. How things have changed, with several restaurants in Barcelona wholly dedicated to the delicious noodle-based soup. But ramen bars aren't likely to start sprouting up daily like the rate of burger joints around town. That's because, unlike the pre-packaged noodles you remember from your uni days, ramen is actually a dish that requires more skill and dedication than just slapping together some ingredients and whacking them onto the grill. While it is a humble dish served and eaten quickly, it's simmered slowly and can be enjoyed as a delicacy. So what's in the bowl? Home-made broth – often with chicken or pork, but it can also be made with different kinds of seafood or dried fish (and there are vegetarian options) – seasoned with 'tares' (sauces or flavours that define the type of ramen you're getting and can include soy, miso, etc.), wheat noodles, and toppings, among which you might find bacon, marinated boiled egg or bamboo. Ramen is a starter, a soup, and a main course all in one.
Chinese style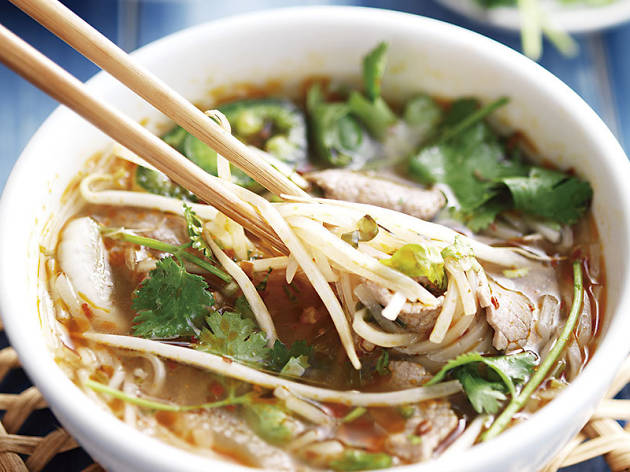 No doubt about it: Kai Xuan is a real Chinese restaurant. The son of the family business, Kai Zhou, makes it clear that this isn't a place with just pork-fried rice on the menu. Instead, they specialise in a menu of 'lamian', the Chinese noodles that begat ramen. They're not very different from ramen: the broth is made from pork rib and chicken, but these noodles are a bit saltier than ramen noodles, and perhaps not as delicate.
Known as 'the Chinese on C/Trafalgar', the servings of lamian are abundant and exceptional: in fact, on a busy day, you can hear conversations in both Chinese and Catalan over the bowls full of thick noodles and pork ribs floating in the broth. What you'll slurp up here is a healthy portion of tastiness with touches of flavours. Don't worry about stains – they're so common here that there's an entire package of napkins on each table.