Culture for sale
Time Out recommends the best shops for books, comics, music and art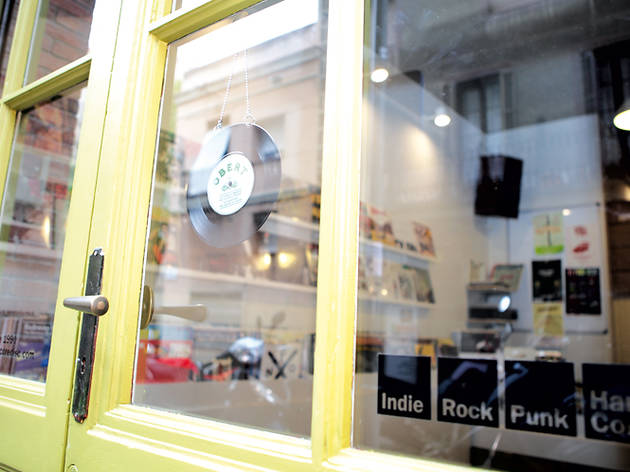 Remember shopping for books with wooden floors creaking under your feet, the smell of the pages, hot off the presses or crumpled and cobwebbed? Remember vinyl records that you treated gingerly so as NOT to scratch them? Whether you're feeling nostalgic for a time you remember or just wonder what your parents have been going on about, these are the spots that will take you back, and where you're sure to discover some treasures from the past, and even the present.
Found in the Bermuda triangle of the Catalan theatre scene between the Liceu and the Romea, the Millà bookshop has supplied the city's theatre professionals and afficionados with plays and programmes for their performances for more than a century.
Laie is one of the top bookshops in town among the literati and those looking for the latest in literary publications from Catalonia, Spain and abroad. They have an immense collection of fiction (including local and foreign literary magazines), works on philosophy, history and social sciences, art and architecture. Cinefiles and music aficionados can also satisfy their cravings.
We need spaces where the exchange of ideas is allowed to flow, where small local projects can be started and promoted. From this philosophy and a passion for vinyl, Discos Paradiso was born. Music and form matter here, and you're sure to discover some treasures of your own.
As many labels as the genre has, noir fiction (novela negra in Spanish) is a term that doesn't even begin to encompass everything this bookshop has to offer. At Negra y Criminal, readers will find spy novels, real-life tales, cinema stories and essays, among the hard-boiled detective novels and more traditional noir forms we know and love.
Despite its beginnings in 1996 as a bookshop specializing in the Humanities, La Central has become one of the benchmark spaces for readers, authors and publishers. You can find titles on anthropology, architecture and design, art and film, photography, but also collections of poetry and artworks, among others. La Central has one of the best selections of foreign-language novels in Barcelona, with a great variety of books in English, and not just bestsellers or classics. It's also a great spot to pin down hard-to-find editions you've been searching for to add to your shelf.